There are many useful upgrading materials in God of War Ragnarok, and players can start collecting most of them, like Chaos Flames and Frozen Flames, right from the start. Others take a little bit more progression in the story to reach them, like Stonewood. This is one of the rarer materials found in God of War Ragnarok, but there are a few different ways that players can get ahold of it.
Where to find Stonewood in God of War Ragnarok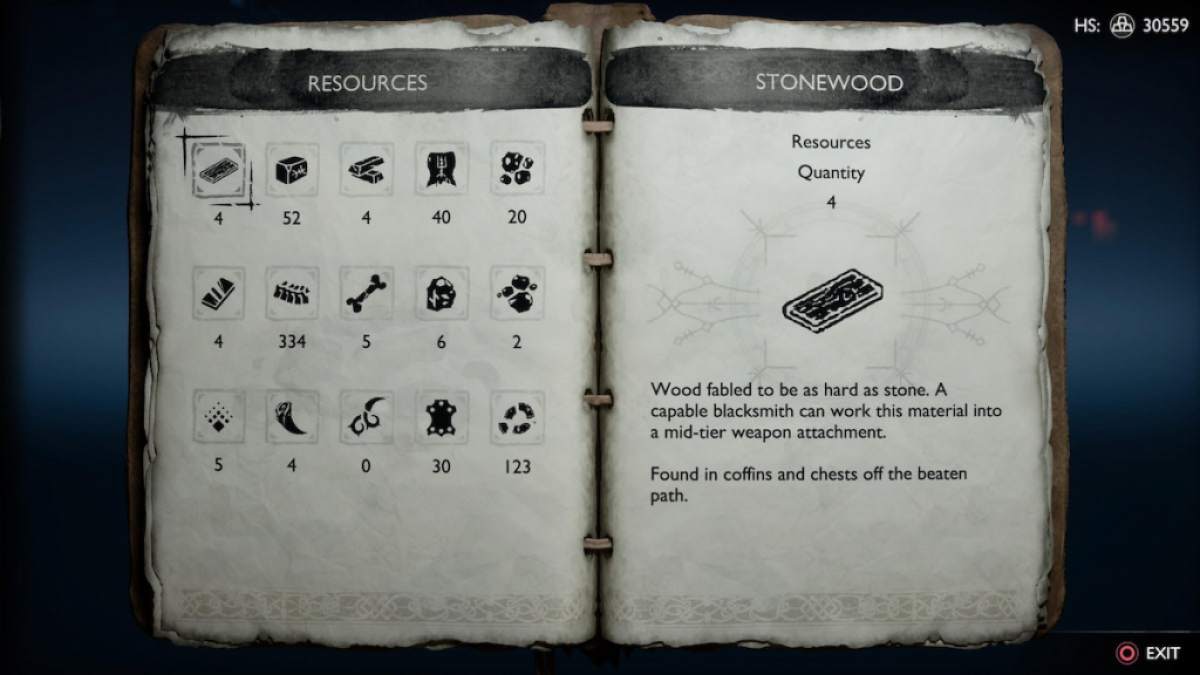 Before jumping straight into the hunt for some Stonewood, players must first have gotten far enough in the story. There are many ways to find this resource in God of War Ragnarok. The easiest of these methods would be to locate Legendary and Red Chests, which have the chance to contain the material. Other ways include finding them in Yggdrasil Rifts or purchasing them in bundles of five for 2,500 Hacksilver from Brok and Sindri's shop, which becomes available after the Creatures of Prophecy main story quest.
Related: How to get the red chest behind the gate in the Lower Wildwoods in God of War Ragnarok
What does Stonewood do in God of War Ragnarok?
Stonewood is used for upgrading gear to tiers four and five in God of War Ragnarok. For players just starting, it may be a good idea to eye more reachable weapon upgrades that require common resources until you progress enough to gather plenty of Stonewood.
Interested in other helpful God of War Ragnarok articles and want to read more? Check out How to shut down Modvitnir's Mining Rig for the Favor In Service of Asgard in God of War Ragnarok on Pro Game Guides!