Certainly, one of the biggest draws to God of War Ragnarök is diving headfirst into the Norse mythology represented in the game. This is especially present in the Elven Library, where Kratos and the company have to travel during their journey. Players may come across a treasure map as they explore the Elven Library, in the Elven Sanctum. Here is how to obtain that treasure
Forgotten Tower Treasure Map guide God of War Ragnarök - Alfheim
The treasure is located conveniently not too far away from the Elven Sanctum in Alfheim. Looking at the map, The Elven Sanctum is nudged in the upper east corner of The Barrens. The treasure is actually going to be towards the north, so it's a quick walk or sleigh ride.
You may have been in this location before, when exploring, as this is where you need to find two keys to unlock the door to face off against Gravel Belly, to acquire Skirnir's Gambanteinn. If you haven't you'll no doubt pick up the Desert Door Favor when examing the door here.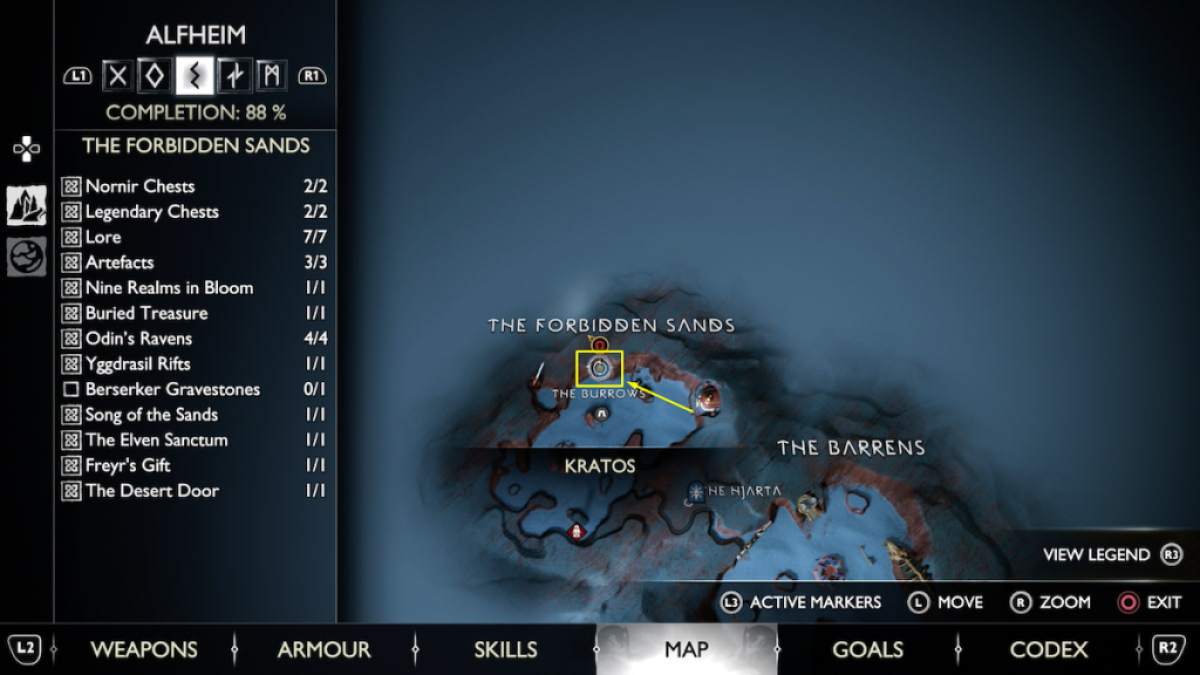 Related: Should you sell Consul's Journal in God of War Ragnarök?
Players will know they are close to the treasure once they come across a stone pillar with a node they can grapple onto. Using the trusty Blades of Chaos, grapple up to that point and turn immediately around. Grapple to the other side; this should bring players to a ledge. The treasure will be on the left when they arrive.
Want more God of War Ragnarok guides? Pro Game Guides has you covered with God of War Ragnarok Combat Guide - Tips and Tricks.