In God of War Ragnarök you'll come across a Favor called The Elven Sanctum. At the end of it, you'll be matched against its guardian, The Maven. Here are some tips for defeating her and returning your loot.
How to defeat The Maven in The Elven Sanctum in God of War Ragnarök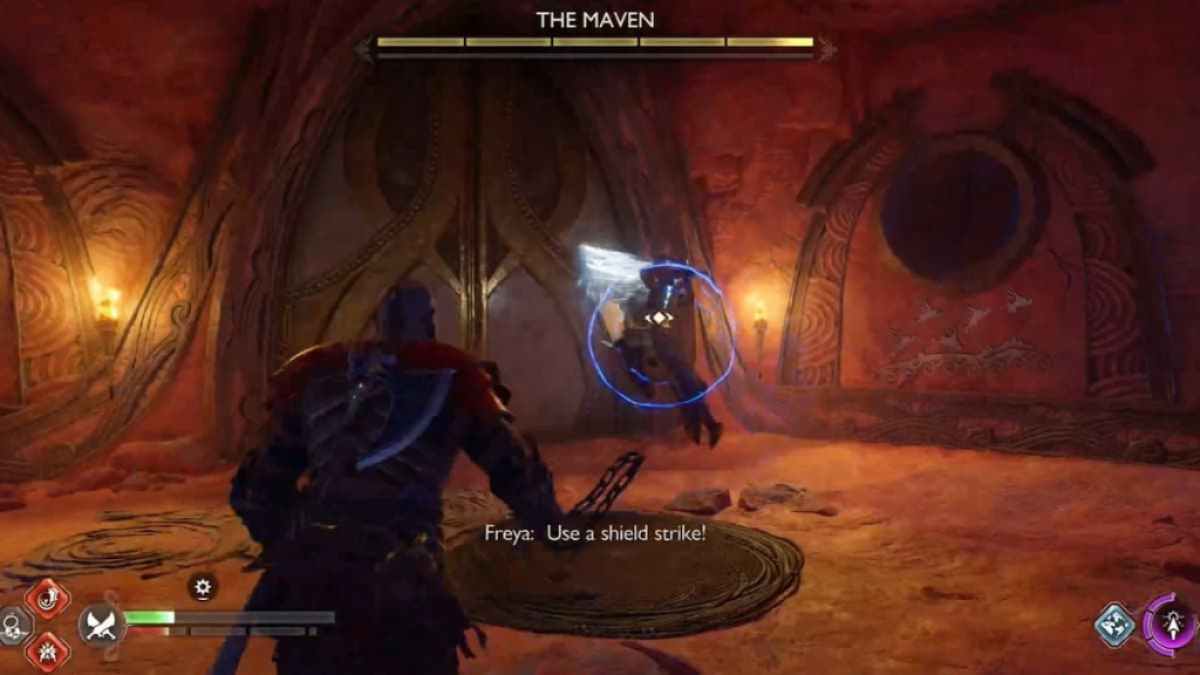 Since Maven is another light elf, the battle will be very similar to Alva's from the end of the Temple of Light. You'll need to stay on your toes. Know when to dodge (against a red circle enemy attack), when to parry (against a yellow circle enemy attack), and, most importantly, when to strike The Maven with your shield and interrupt her (against a blue circle attack.)
Tips for defeating The Maven in God of War Ragnarök
You won't have as many lifelines available in this fight, so here are some tips to help you get through it.
Listen to Freya: The most important thing you can do is interrupt those attacks that you can of The Maven's to stun her. Watch for the blue circles when The Maven attacks you. When you see them, counterattack with a shield strike by double-tapping L1. Taking advantage of this will be worth more than you think.
Use the right armor: As counterattacking with a shield strike is so important in this battle, you can give yourself an edge by equipping the Radiant Amor set, which boosts your shield strikes. They can be found in Legendary Chests in the Barrens.
Avoid ranged combat: The Maven excels at quick, ranged strikes. One way to counter that is to keep the fight as close as possible using your Blades of Chaos.
Wondering what you need to do with the Consul's Journal once you have it in God of War Ragnarök? Check out Should you Sell Consul's Journal in God of War Ragnarök? here at Pro Game Guides.