Batgirl, Nightwing, Robin, and Red Hood are now the protectors of Gotham City. They have the tech and the knowledge to thwart crimes before they occur. It helps to have some knowledge from the source, the criminals they are trying to stop. So how do you interrogate enemies in Gotham Knights?
How to grab and interrogate enemies in Gotham Knights
To interrogate enemies in Gotham Knights, you must first weaken them until their health bar turns red. When red, your hero can now grab them. Press Triangle/Y on the controller to perform an interrogation on the grappled enemy to get some information on a criminal activity waiting to happen.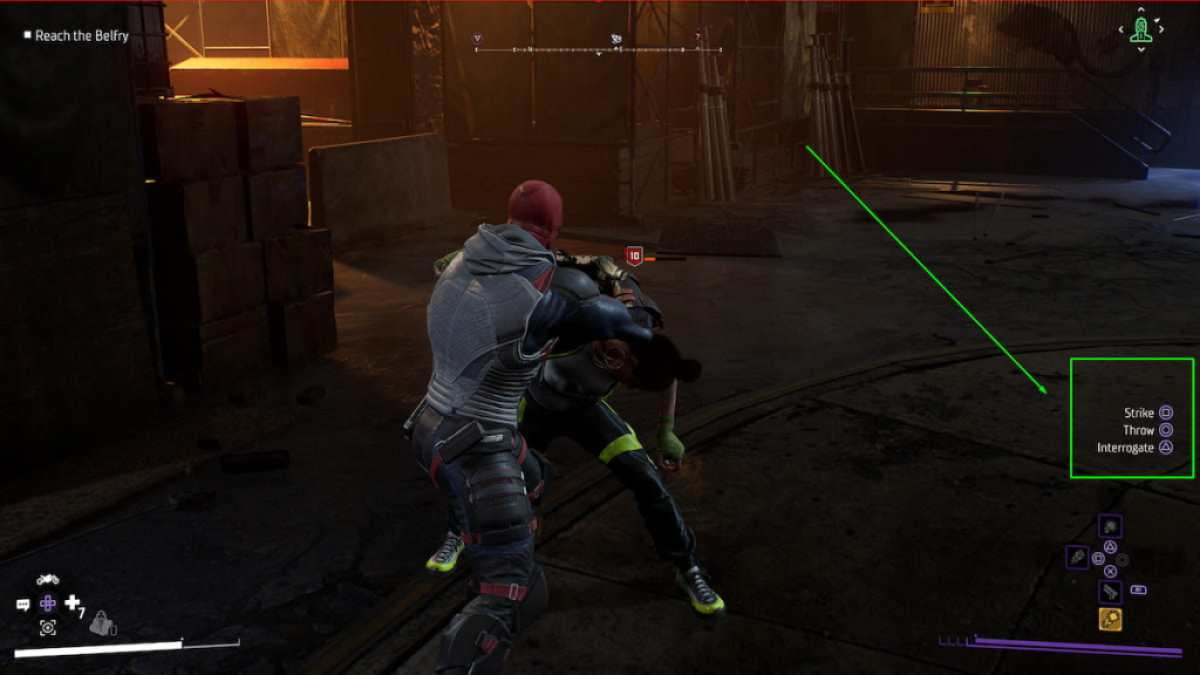 Related: How to save in Gotham Knights
You won't hear the important information ushered between the hero and the criminal, but you'll get the information all the same. It doesn't matter if the villain is a freak or a mob. You interrogate them the same way. Weaken, grab, interrogate.
However, some heroes, such as Batgirl, can grab yellow health bar enemies from the get-go, and Red Hood can acquire an ability called Extended Grab Window from the Brawler ability tree that can do the same. This helps immensely, as criminals can be defeated extremely easily.
Why can't I interrogate enemies in Gotham Knights?
If you cannot interrogate enemies in Gotham Knights, it's because you have already interrogated a member of that faction that night. You can only interrogate an enemy faction once for information per night. It's not possible to carry on interrogating every enemy you come across. To do it again, you have to go back to the Belfry, start a new night, then you can interrogate more people.
For more Gotham Knights guides on Pro Game Guides, check out How to unlock the fourth ability tree in Gotham Knights and All Knighthood character abilities in Gotham Knights.