One case in Gotham Knights is going to Black Penitentiary to speak with Harley Quinn. Of course, it's not that simple. When you get there, you have to run an errand for her to acquire information. On this quest, you can complete a bonus objective, where you can find and examine four marked items. Here's how to find them in Blackgate in Gotham Knights.
Where are the four items to find and examine in Blackgate Penitentiary in Gotham Knights?
There are four marked items you can examine as a bonus objective in the Blackgate Blues case in Gotham Knights. This bonus objective becomes available when you reach the Blackgate archive in the basement. Finding all four will net you extra experience and some pieces of lore. Three marked items are easy to find, but the fourth one isn't.
First marked item in Blackgate in Gotham Knights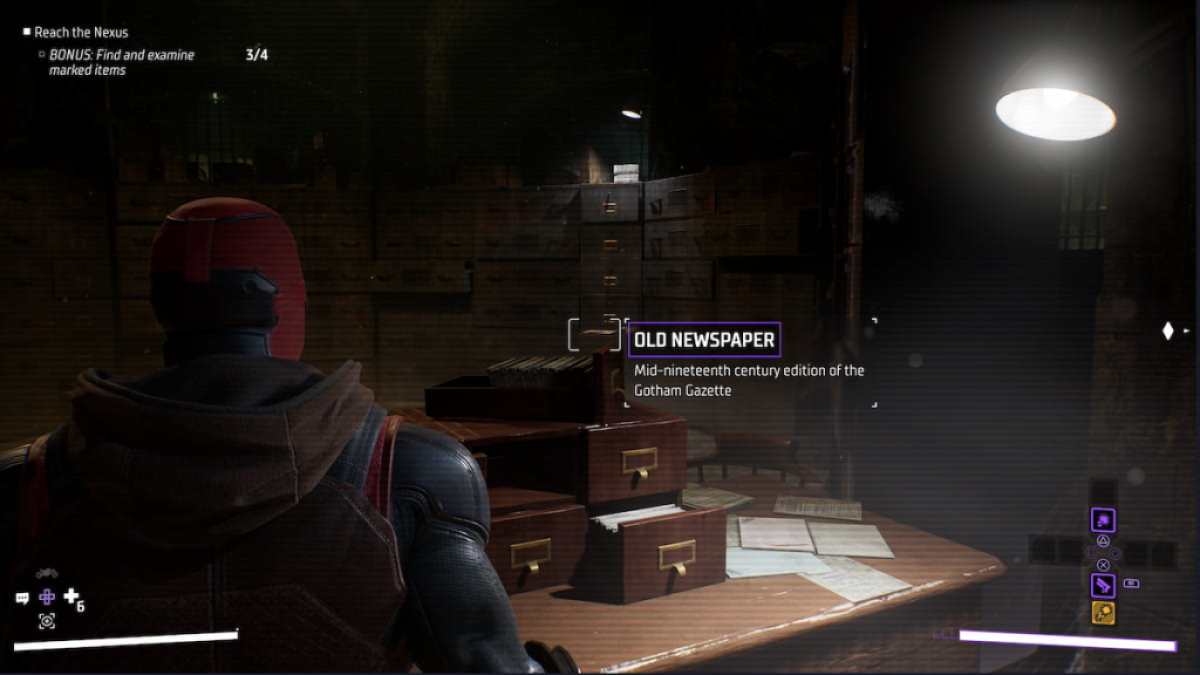 As you enter the basement, when using AR mode, you'll notice the box of files in front of you colored orange. Interact with this to get the ball rolling and acquire the card. Behind the table, the box is on to the right is your first marked item, the Old Newspaper.
Second marked item in Blackgate in Gotham Knights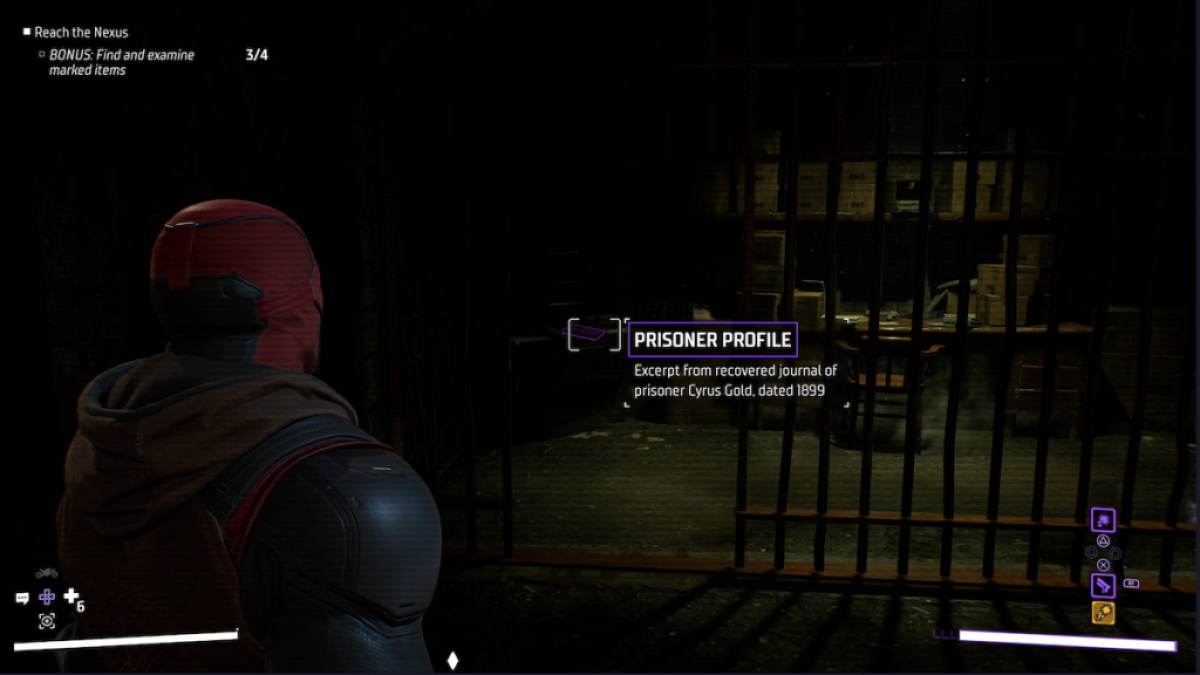 Once interacted with the Old Newspaper, head up the stairs on the left, and in one of the cells with the chest is the Prisoner Profile.
Related: All Knighthood character abilities in Gotham Knights
Third marked item in Blackgate in Gotham Knights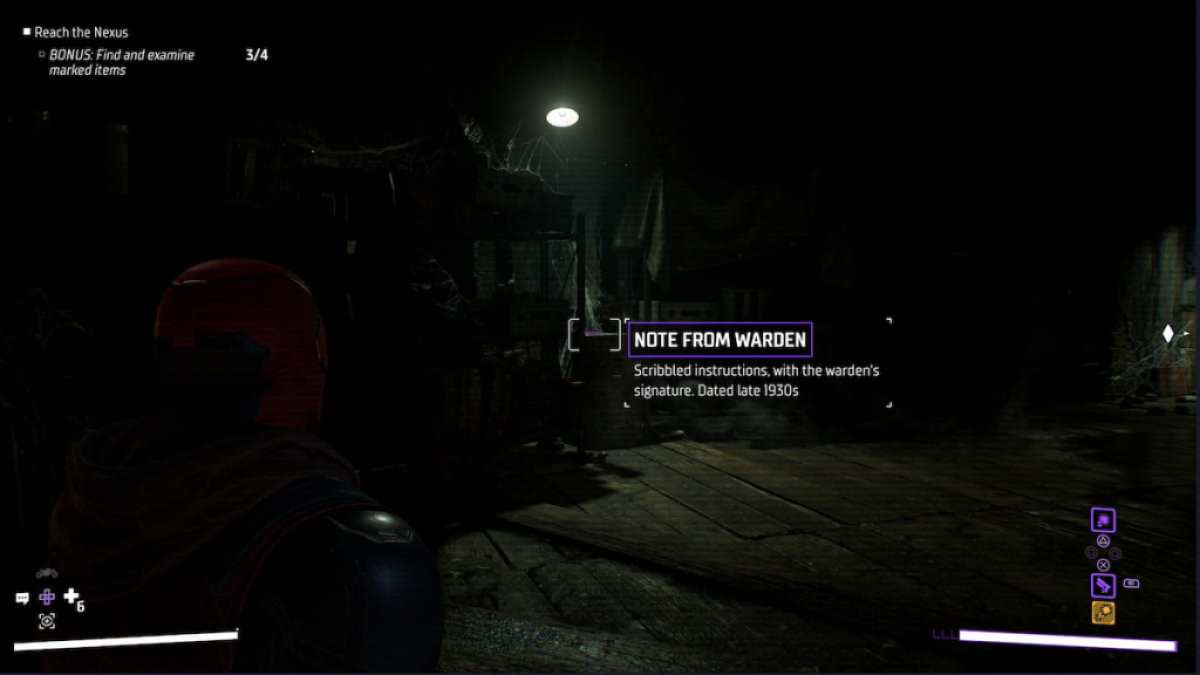 Two cells to the right of the Prisoner Profile scan and interact with the new orange object to progress through the story, but the bonus quest will not disappear. From here, continue moving right, up the small steps, and look under the light on a small filing cabinet is the Note from Warden.
Fourth marked item in Blackgate in Gotham Knights
The last item to complete this bonus is tiny and hard to notice. From the Note from Warden, head right to the shelves just before the hole in the wall. On the left shelf is the Business Card.
Finding all four marked items in Blackgate will earn you an extra 500 XP and 34 Polymer for your crafting needs.
For more Gotham Knights guides on Pro Game Guides, check out How to unlock the fourth ability tree in Gotham Knights and Should you turn on CSI Assist in Gotham Knights.