Call of Duty Warzone 2 is set to arrive with a brand new map Al Mazrah, and its desert terrain encourages players to use vehicles to rotate across different POIs. Activision informed in an official blog that several popular vehicles would be returning to the game, along with a few new additions. Vehicles will function differently in Warzone 2, with an overhauled fuel system coming to the game. Players can use all the vehicles in Call of Duty Warzone 2.
All vehicles in Call of Duty Warzone 2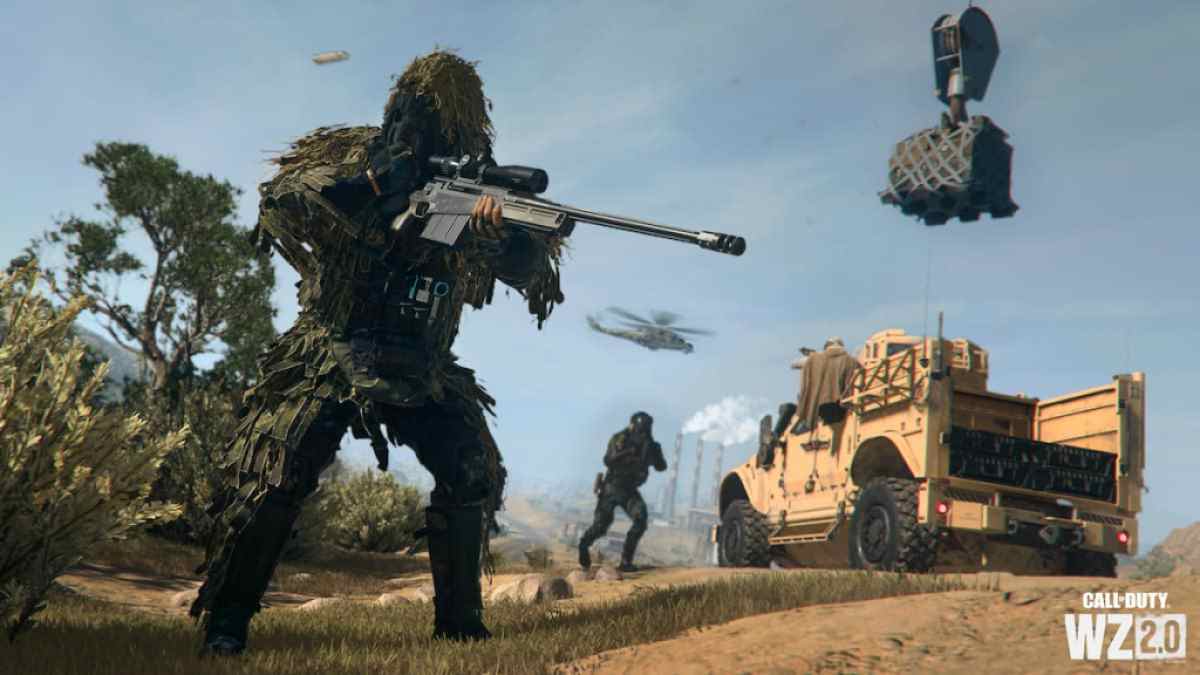 Game modes like Ground War and Invasion in Modern Warfare 2 gave players a few vehicles to play around with, but Warzone 2 will be completely different. Two new vehicles will be added to the vehicle roster in Warzone 2. Here are all the vehicles you can use and ride in Call of Duty Warzone 2.
Heavy Chopper (new): A search and rescue helicopter, heavily armored.
GMC Hummer EV (new): An electric-run super truck designed for off-road vehicular superiority.
ATV: A three-seater with very little cover.
UTV: A four-seater used to navigate through all terrains.
Hatchback: A four-seater civilian vehicle with scanty protection.
SUV (Standard): A 4X4 civilian vehicle for all terrains.
Cargo Truck: Massive vehicle with a flatbed.
Light Helo: A light helicopter designed for quick travel with a light engine and combat support.
RHIB: A tactical boat.
Armored Patrol Boat: An aquatic vehicle with mounted .50 Cal guns with reinforced protection.
Warzone 2 will also feature Aquatic Combat, which the community eagerly looks forward to. The Armored Patrol Boat will be highly sought after, as it looks like the best vehicle for fights on water. Similarly, the Light Helo and the SUV will be two vehicles players often use to rotate via air or land. The unlimited fuel mechanic is removed from Warzone 2, instead, players must refill the fuel for every vehicle when it runs out of juice. You can find Gas Cans or visit different Gas Stations to refuel the vehicle.
Wondering what else is coming to Modern Warfare 2? Check out All 6v6 Modes in Modern Warfare 2 and How to get the Oni Operator in Modern Warfare 2 on Pro Game Guides.