The hatchet is one of the best weapon choices for DPS builds in New World, but what combinations work the absolute best? Players can combine two weapons in any build, but only certain ones work well together. We'll cover the best choice in secondary weapon and skill trees for a hatchet build.
The Hatchet & Great Axe Build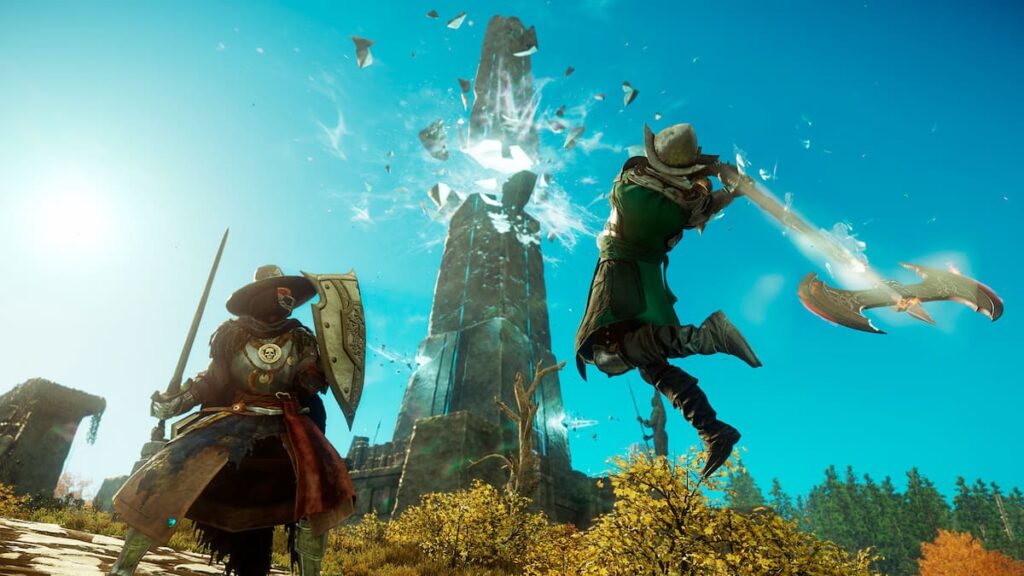 As both of these weapons are melee, they are both impacted by the Strength attribute. This makes Strength the perfect dump stat choice. For secondary attributes, drop some into Constitution and a little into Dexterity to boost the hatchet's damage. With the Great Axe as the secondary weapon, this build will focus on more group damage and AOEs.
Reaper Skill Tree Choices:
Mauler Skill Tree Choices:
Maelstrom - Take at least the first upgrade for this skill.
Whirlwind - Invest in this skill fully.
Gravity Well - Invest in this skill fully.
Center of Attention
Mauler's Fury
Berserker Skill Tree Choices:
Berserk - Fully upgrade this skill.
Raging Torrent - Invest in this skill fully.
Feral Rush - Upgrade this skill once.
Enraged Strikes
Against All Odds
Fortifying Strikes
Defy Death
The Hatchet & Life Staff Build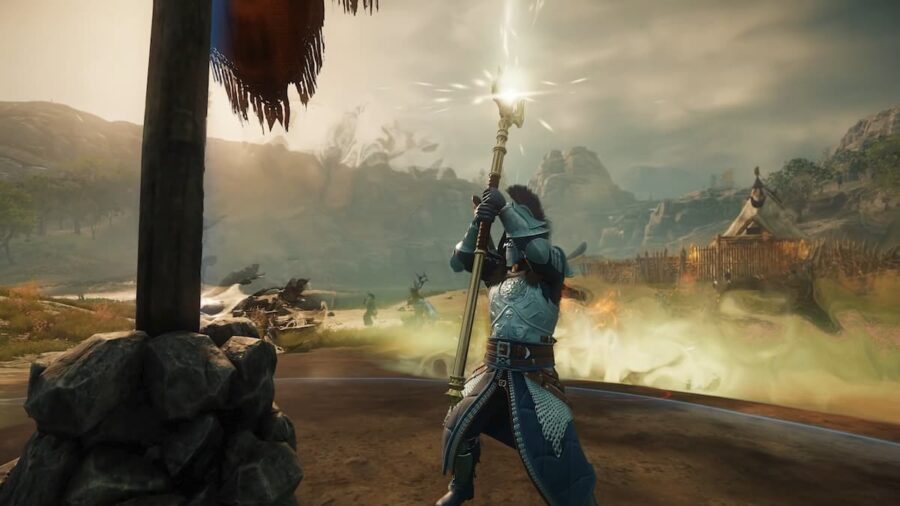 While the Life Staff is known to buff any weapon fairly well, it works particularly well with the Hatchet. In fact, it might be the best Life Staff combination. This combination offers a good deal of damage with the DPS hatchet and a great support option with the healing Life Staff. Due to this, players should put the majority of their attribute points into Focus and Dexterity.
Berserker Skill Tree Choices:
Berserk - Fully upgrade this skill.
Raging Torrent - Invest in this skill fully.
Feral Rush - Upgrade this skill once.
Enraged Strikes
Against All Odds
Fortifying Strikes
Defy Death
Protector Skill Tree Choices:
Beacon - Invest in this skill fully.
Bend Light
Protector's Touch
Protector's Strength
Balance
Healing Skill Tree Choices:
Sacred Ground - Fully upgrade this skill.
Splash of Light - Invest in this skill fully.
Absolved
Enchanted Justice
For more New World content, be sure to check out Best Fire Staff Builds in New World