Tons of players excited to jump head-first into their Victoria 3 game are disappointed by the General Error code. Looking further into the matter, we found that tweaking one small aspect of the Launcher Settings helped remedy the issue until developers created a permanent fix.
What does General Error mean in Victoria 3?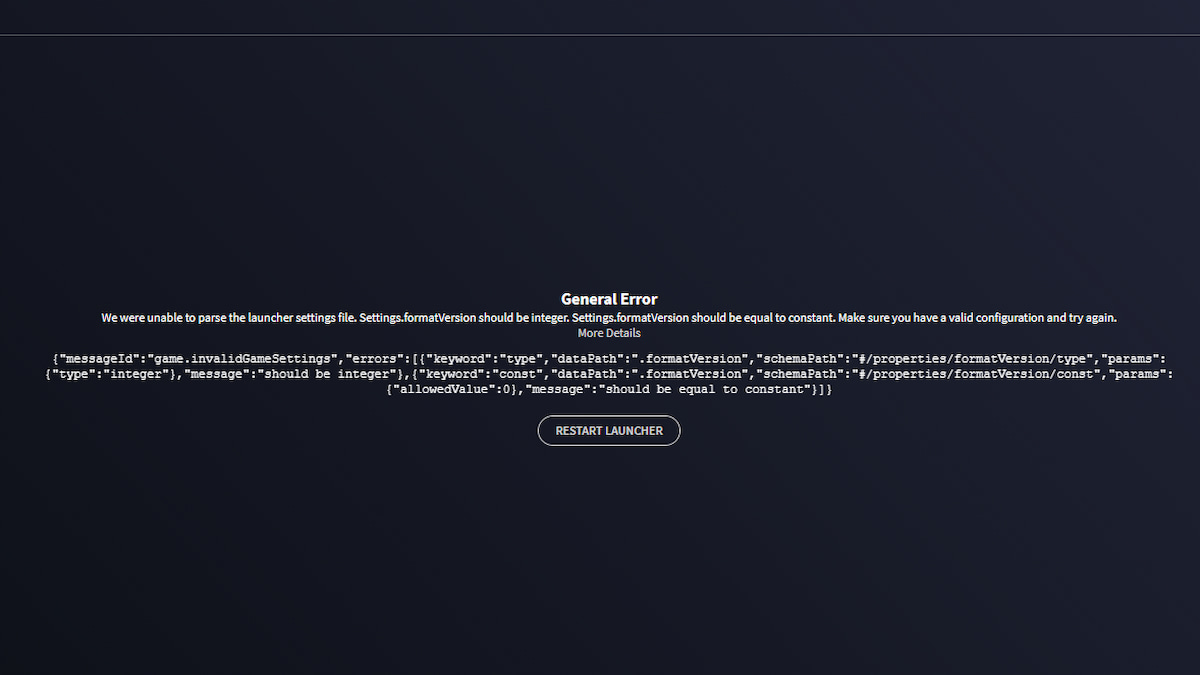 The General Error for Victoria 3 is an issue with the game's launcher. A game launcher is essentially the main tool to start your game. This implies that your game files are fine, aside from the launcher. Since so many other players are having this issue, it is very unlikely that you did anything wrong on your part. The fix will likely be remedied in a patch by Paradox Interactive soon, but we have some methods to hopefully get you playing sooner.
How to fix General Error in Victoria 3
The only solution that worked for us was to enter the game files on our PC and follow these steps:
Find Victoria 3 in your PC files.
Click the Launcher folder and open launcher-settings.json.
Once there, change the FormatVersion from 1.1 to 1.
Relaunch your game in Steam.
While none of these options worked for us, you are welcome to attempt these methods if our main solution did not work:
Uninstall and reinstall the game.
Right-click Victoria 3 in your Library list and choose Properties. Under Launch Options, type into the box -debug_mode. Fully exit Steam before trying to relaunch.
Want to read more about games like Victoria 3? Check out What year does Crusader Kings 3 end? on Pro Game Guides.