If you are looking to build a longship or even a dragur fang bow, you will need to get ancient bark, but this resource can only be harvested from one source in Valheim; here is what you need to know.
Where to get Ancient Bark In Valheim
In short, to get ancient bark, you must find and chop down ancient trees in the swamp biome with ideally a bronze axe and up. Chopping one tree will give you a small amount of ancient bark each time.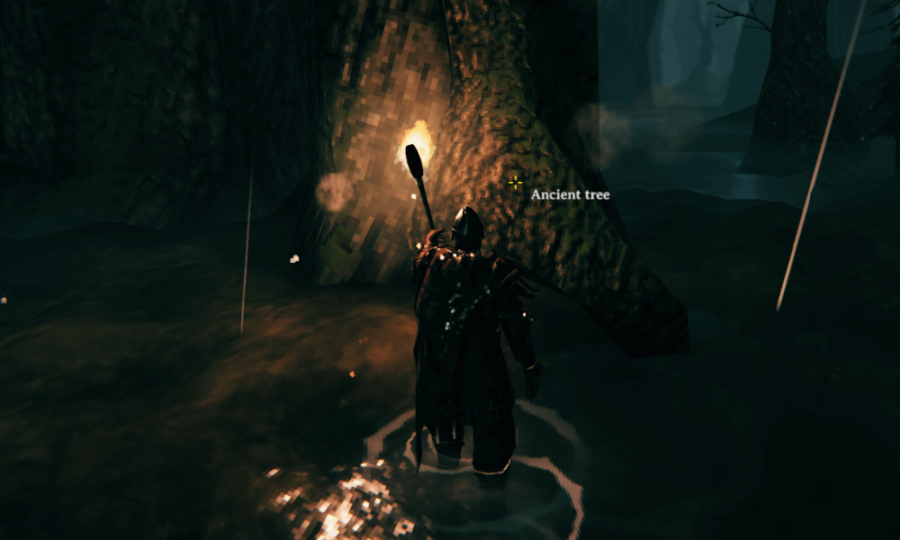 However, the swamp can be one of the most dangerous midgame biomes in Valheim; because of this, you will need to be prepared before venturing in.
We recommend having the following loadout and crafting these items before heading in.
Full Set of at least Iron or Wolf Armor;

either one will do, but preferably the iron armor upgraded a few levels, as it will provide you the most armor.

Craft Poison Resistance Potions;

many of the swamp enemies have strong and dangerous poison attacks, so crafting poison resistance potions is a smart move.

Bring a bow with good arrows

; bring a decent bow such as the huntsmen and some good arrows like fire or flint and use both to pick off enemies from afar.
That said, once you head into the swamp biome, start by clearing the area where you want to harvest trees. When the area in the swamp is clear, farm as much of the ancient trees as possible before the enemies spawn again; when this happens, just clear the area again.
Related: How to get core wood in Valheim
Once you get some ancient bark, you will then be able to craft a bunch of new recipes that include the longship and dragur bow we talked about earlier.
For more on Valheim, we at PGG have you covered with an expanding roster of guides like how to make a workbench and how to get the Swamp Key in Valheim. Along with these two awesome guides, check back later and we will have even more guides for Valheim coming out in the weeks and days ahead.