Yakuza Like A Dragon is a unique gem in the series because it is no longer an action game but a JRPG. Thus, leveling is a thing now, and you will need to level up a lot to beat stronger enemies in the game. Luckily this guide will provide all of the help you need to level up in Yakuza Like A Dragon.
How to farm XP and levels in Yakuza Like A Dragon
Mainly, to level up in Yakuza Like A Dragon, you will need to earn a ton of XP, which can be farmed really easily from combat encounters. Farming High level encounters with stronger enemies than your current level is good too, as you stand to gain a lot of XP from them. Because of this, we suggest finding areas with high threat levels, as high-level enemies will spawn in those places.
However, we recommend not biting off more than you can realistically chew when farming high-level enemies, as fighting higher level enemies can be a dangerous endeavor. Plus, if you lose the combat encounter by losing all of Ichiban's health, you will lose half of your total yen.
Because of this, we suggest before farming to make sure to stock up on health and MP replenishing items or visit a recovery point. As a side note, you can also just bypass this problem by depositing all of your money at an ATM ( you should really do it because these high-level enemies are no joke). If you don't know where to find an ATM, you can find them inside small shops, or at restaurants.
Other good places to farm XP in the game are dungeons like Yokohama underground in chapter 7. As a side note, when going into dungeons, you will want to switch Ichiban to the foreman job at least once to use the demolish skill to open up new routes in these areas.
Along with dungeons, you will also get access to the best XP farm in the game during chapter 12. That said, as we explained in our money guide, if you pay 3 million, you can unlock the battle arena, which can be farmed for loads of XP through the course of 30 levels.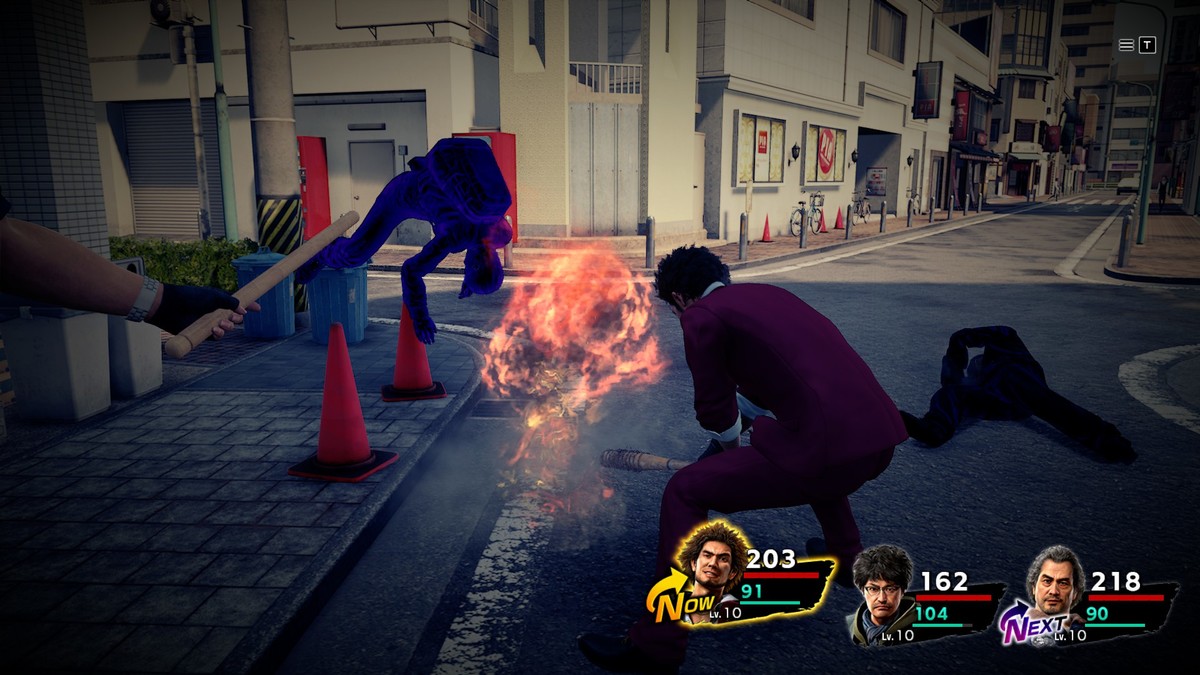 In these levels, you will fight through waves of challenging enemies and earn some highly valuable loot and powerful gear. Because of this, the battle arena in Yakuza Like A Dragon is the best XP farm towards the end of the game.
Along with farming XP through the above methods, you should also consider getting several items in the game that boost your XP gain. See the list below for these said items.
Kiwami drink -

Consuming an item called a Kiwami drink will give you a small XP gain buff.

Restaurants

- As we explained in our healing guide, you can gain some excellent buffs if you choose the correct food combo at restaurants. That said, we recommend choosing a combo like Matsutake Rice and Seasonal Stewed Dish at the Kappo Katsumi restaurants to get this buff.

Accessories -

Along with the above methods, you can also get a few accessory items to boost your XP gain. These items include Tranquil Tenugui and the Yakuza Training Gear.
Overall, the best all-round method for gaining many levels quickly would be by drinking Kiwami drinks and fighting high-level enemies in dangerous threat zones. This is also what I would consider the best method for low-level players in the game, as you won't have access to some of the best late-game areas.
That's it for this guide, but if you need some additional help with Yakuza Like A Dragon, we have a ton of guides that can help you. That said, you can find our entire stock at Yakuza Guides.