Deep within the swamp lurks the third boss in Valheim, Bonemass; prepare yourself and read up on everything you need to defeat and summon Bonemass in this guide.
How to summon Bonemass in Valheim | Bonemass Boss Location
To summon Bonemass in Valheim, you will need to gather a total of 10 withered bones from the various sunken crypts found within the swamp biome.
However, before you can delve into these crypts, you will first need to get a swamp key, which you should have if you have already beaten the second boss, the Elder.
That said, grab your key, and bring along a bronze pickaxe or iron and head inside the crypt and look for muddy scrap piles.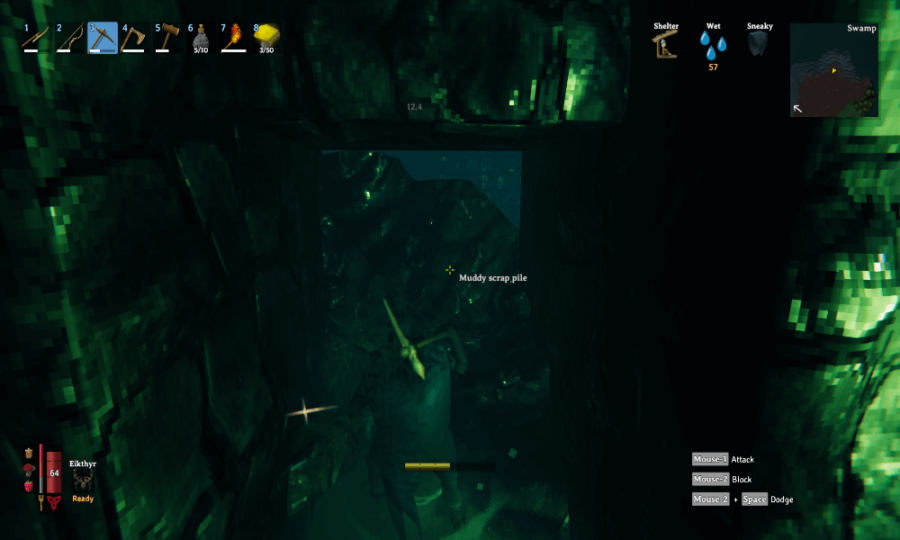 If you mine these scrap piles, you will get not only the withered bones you seek but also scrap iron and even some leather scraps occasionally; how useful!
Keep mining the piles, but be wary, for these crypts are home to both poisonous blobs and dragur, so we recommend bringing along some poison mead and at least an iron sword or dragur fang bow to deal with them.
Along with this, make sure to comb the crypts thoroughly to ensure you are getting the max amount of withered bones you can from a farming trip; if you have to park a longship nearby to unload your loot.
After a while, you should amass at least ten bones; once this happens, you will be ready for the next part in summoning Bonemass, finding his shrine. To find Bonemass's shrine, you will need to, like with all bosses, find a rune stone that reveals the location. Luckily you can find the rune that reveals the shrine's location in the same crypts as the bones.
You can also find the rune stone on the surface in ruins in the swamp, but be careful as these ruins will most likely contain monster spawners that spawn elite dragurs, but a few wacks from an iron sword will make quick work of them.
Once you find the shrine, walk up and press e on it as shown above to reveal Bonemass's location; when you find the location, you will be able to summon Bonemass by throwing the ten withered bones inside his altar.
His altar will be a colossal bone skull with green slime, and to summon him, you will need to have the withered bones on your hot bar. After this, bonemass will appear, but before you summon him, we recommend making the following preparations to help defeat Bonemass.
Related: How to get the Swamp Key in Valheim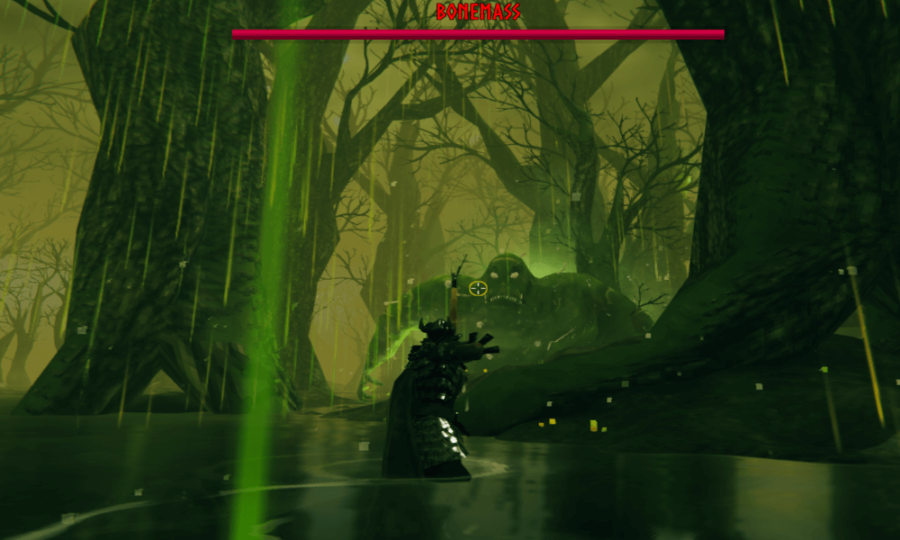 How to defeat Bonemass in Valheim
Craft blunt weapons:

Blunt melee weapons work best on bonemass; because of this, we recommend making at least an iron mace or frostner to deal the most amount of damage to them.

Roll for your life:

When the boss is about to swing at you, perform a roll; doing so will completely avoid any incoming damage from the boss.

Bring your best range weapons;

Make at least a

dragur

or huntsmen bow, and pelt the crap out of the giant blob. Also, use frost arrows to counter the boss's health regen.

Use the terrain to your advantage;

hide behind trees and rocks, and fire volley after volley of arrows at Bonemass.

Bring Poison Resistance Meads

; We highly recommend making a ton of poison resistance meads to counter Bonemass's many poison attacks; it's also a generally good idea to bring them when going into the swamp biome.

Build a shelter onto a Sunken Crypt:

Building a small raid base of sorts onto a crypt will be useful to direct all arggo from other players if you have more than one in your party. However, if you are solo, you can still use the crypt as a safe place out of Bonemass's reach to widdle his health down.

Don your best armor se

t; Make and wear at least iron or wolf armor, and you will be golden, making a few upgrades to them couldn't hurt as well.
For more on Valheim, we at PGG have you covered with an expanding roster of guides like how to get Guck and how to get Black Metal in Valheim. Along with these two awesome guides, check back later and we will have even more guides for Valheim coming out in the weeks and days ahead.