Soft Tissue is a strange resource that few people will realize they need to make a unique magical resource in Valheim. In short, it's never explained nor mentioned where you can find Soft Tissue. Luckily, we know what it is and how to use it. Our guide will go over everything there is to know about Soft Tissue and how to get it in Valheim Mistlands.
What is Soft Tissue in Valheim?
Soft Tissue is a unique resource that you can get from mining into the top of giant skulls called Petrified Bones. But to get to the Soft Tissue inside Petrified Skulls/Bones, you must break through the hard bone. The best way to mine the Skulls would be to make a Black Metal Pickaxe, as it is the only pickaxe strong enough to break the Petrified Bone Skull. You can make a pickaxe by gathering the resources listed below:
How to make a Black Metal Pickaxe - You can make a Black Metal Pickaxe in Valheim by gathering 25 Black Metal and three Yggdrasil Wood.

How to get Yggdrasil Wood - You can get the Yggdrasil Wood by chopping down Yggdrasil Shoots in the Mistlands biome.
How to get Black Metal - You can get Black Metal in Valheim by slaying Fulings that roam the Plains biome.
Best way to get Soft Tissue in Valheim
The best way to mine Soft Tissue is to start from the bottom of a Petrified Skull and work your way up. Doing so will make it so all Soft Tissue falls out of the Petrified Skull. However, this method for mining Soft Tissue only works if there isn't any water nearby or under the Petrified Skull. If water is underneath the skull, you should clear one section on the side of the Petrified Skull and mine into it so that you can access all of the Soft Tissue inside.
How to use Soft Tissue in Valheim
The main use for Soft Tissue is inside an Eitr Refinery to make Eitr. In short, you need to chuck 20 Soft Tissue into the top of an Eitr Refinery alongside 20 Sap in the middle. Doing so will start the refining process to make the magical resource known as Refined Eitr. You can later use any Refined Eitr to make a Galdr Table and weapons such as magical staffs. Place the Soft Tissue in the top marked by the red lines and the Sap where the purple box is in our image below: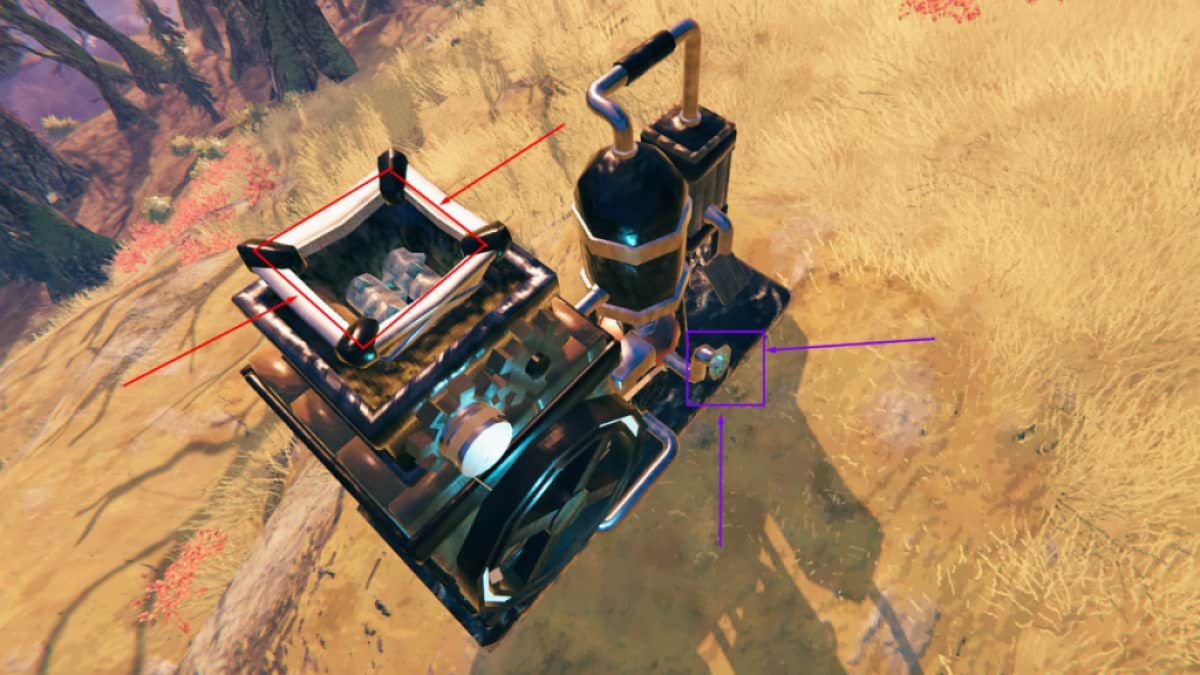 For more on Valheim, we at Pro Game Guides have you covered with guides like How to download and install Valheim Plus mod for Valheim and How to make Skoll and Hati in Valheim – Weapon Crafting Guide.