Sap Extractors are a crafting construction that the Mistlands Update for Valheim added, and not many players know about them. Luckily, it's not difficult to understand what you can use Sap Extractors for or how to craft them in the Valheim Mistlands update.
How to craft a Sap Extractor in Valheim
To craft a Sap Extractor in Valheim, you need 10 Yggdrasil Wood, five Black Metal, and one Dverger Extractor. Here's where you can find all of these items and resources listed below:
Where to find Yggdrasil Wood - You can find Yggdrasil wood in Valheim by locating Mistlands biomes and chopping down Yggdrasil Shoots. Luckily, Yggdrasil Shoots grow high on rocks in the Mistlands Biome, so they are not hard to find. You may also find them growing high near Ancient roots.
How to get Black Metal - You can get Black Metal by slaying Fulings and chucking Black Metal Scrap into a Blast Furnace.
How to get a Dverger Extractor - To get a Dverger Extractor, you must gather them by raiding Dverger structures in the Mistlands biome. Inside Dverger locations, search for large chests with glowing runs. Looting the chests will turn any Dverger dwarves nearby hostile, so we recommend killing them before looting the chest.
How to use a Sap Extractor in Valheim
Once you gather all the required resources to make a Sap Extractor, you can use it to farm Sap by placing it on Ancient roots with glowing green veins. Placing a Sap Extractor allows you to farm Sap that you can turn into Refined Eitr via an Eitr Refinery. That said, you can find the Ancient roots you need to place the Sap Extractor on by exploring the Mistlands biome and searching for large roots with glowing green veins. Another indication of what trees are Ancient roots is if the root has a text name that says The ancient root is pulsating with energy, as shown by the image below.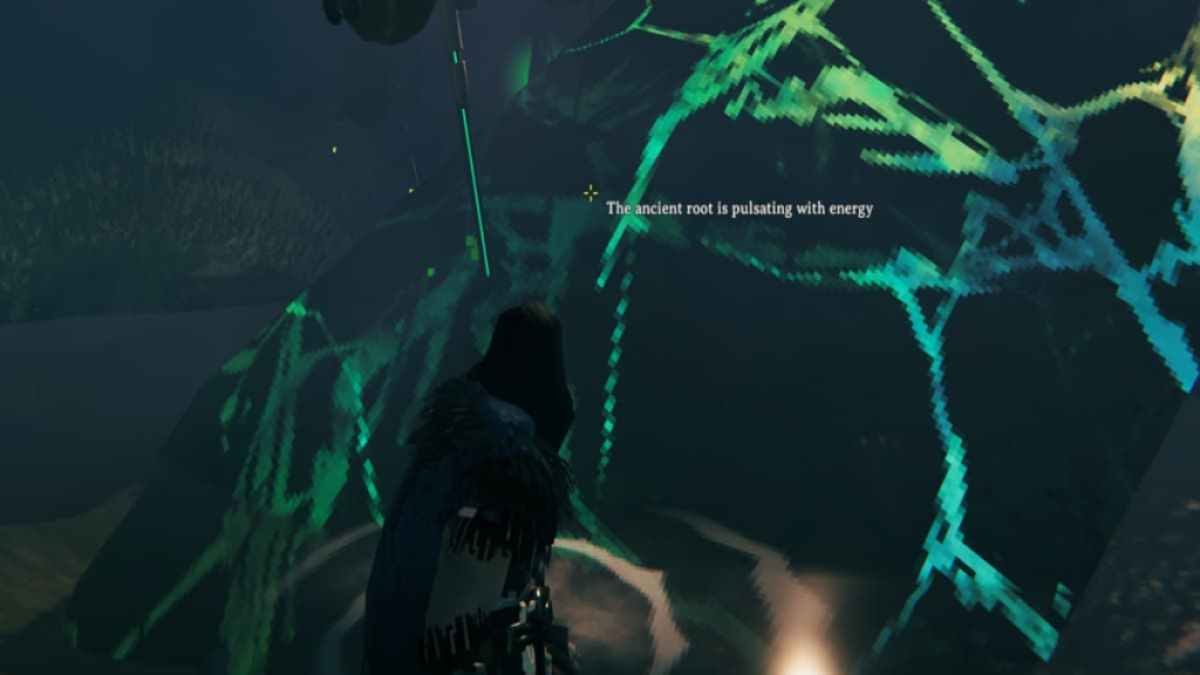 How to place a Sap Extractor in Valheim
To place a Sap Extractor in Valheim, you must have a hammer equipped on your hotbar. With the hammer in hand, right-click and access the Crafting tab. Under the Crafting tab, you can find and place your Sap Extractor on top of an Ancient root by selecting it with the left mouse button.
For more on Valheim, we at Pro Game Guides have you covered with guides like How to make a Black Metal Pickaxe in Valheim – Tool Crafting Guide and How to download and install Valheim Plus mod for Valheim.