Eitr Refineries are a crafting building that Valheim's Mistlands update added, but most players won't know anything about them. Our guide will go over everything there is to know about Eitr Refineries and what they are for in Valheim.
How to craft a Eitr Refinery in Valheim
To craft a Eitr Refinery in Valheim, you must have 20 Black Marble, five Black Metal, 10 Yggdrasil Wood, five Black Cores, and three Sap. Here's where you can get all of these resources listed below:
Where to find Black Marble - You can find Black Marble in Valheim by mining Petrified Bones in the Mistlands biome. Various locations and structures may also reward Black Marble inside the Mistlands biome. Note: We highly recommend making a Black Metal Pickaxe as you need one to mine the Soft Tissue you need to make Refined Eitr.
Where to find Black Metal - You can find Black Metal in Valheim by traveling to the Plains biome and farming Fuling enemies. Fulings will drop Black Metal scrap that you can turn into Black Metal inside a Blast Furnace.
Where to find Yggdrasil Wood - To get Yggdrasil Wood in Valheim, you must travel to the Mistlands biome and chop down Yggdrasil shoots. You can find Yggdrasil shoots growing high near Ancient roots on rocks and mountains.
Where to find Black Cores - To get Black Cores in Valheim, you must loot Infested Mines that you can find inside the Mistlands biome. We recommend getting your best weapons before heading inside Infested Mines, as they are infested with dangerous bugs.
Where to find Sap - You can farm Sap by placing a Sap Extractor on a tree that gives a message that says the following: The ancient root is pulsating with energy. These trees will also glow bright green, so they are hard to miss.
Related: How to make Linen Threads with a Spinning Wheel in Valheim
How to use a Eitr Refinery in Valheim
After crafting a Eitr Refinery, you can use it to turn Sap into Refined Eitr. But before you can use the Eitr Refinery, you must gather a resource called Soft Tissue along with Sap. You will need to use both Sap and Soft Tissue to make Refined Eitr in the Refinery. Luckily, Soft Tissue is not hard to get, as all you have to do is mine the Petrified Skull heads in the Mistlands biome.
How to make and refine Eitr in Valheim
To make Refined Eitr, walk up to the Refinery and press the E key to insert up to 20 Sap. After placing 20 Sap into the Eitr Refinery, place 20 Soft Tissue into the top of the Refinery as shown below. Doing so will start the refining process and reward you with several Refined Eitr.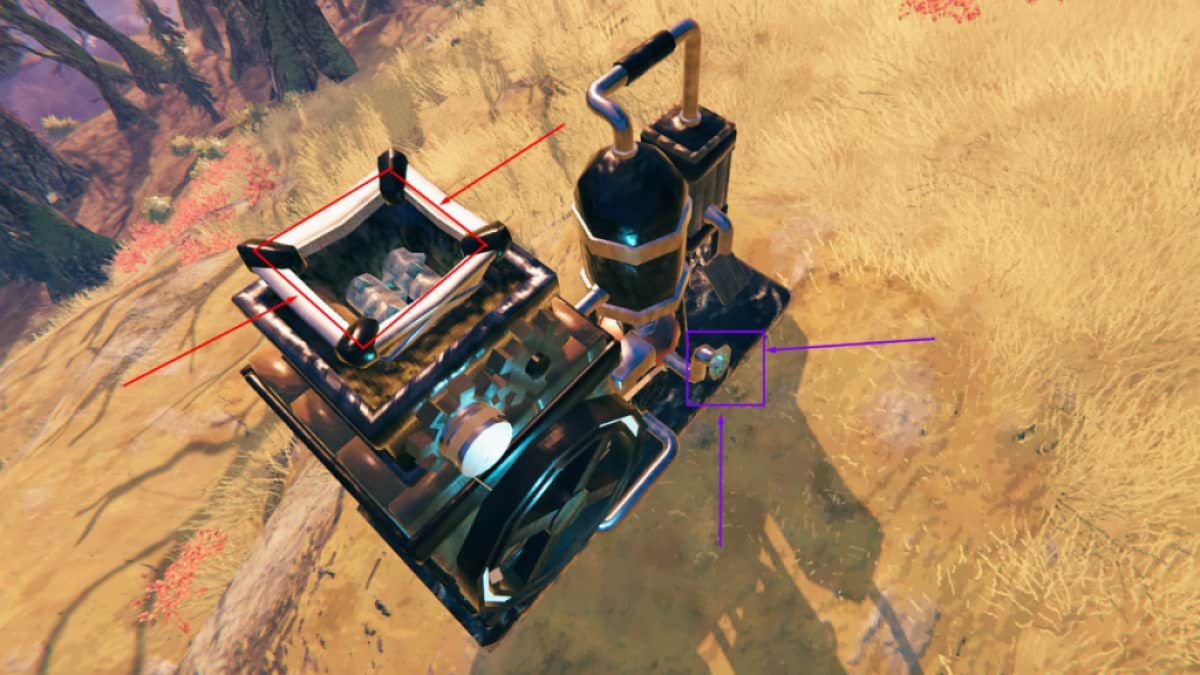 What is Refined Eitr used for in Valheim?
Players can later use the Refined Eitr to make various magical items and constructions, such as the Galdr table and its Rune table improvement. Here's a list of items that require Eitr in Valheim:
Staff of Embers
Staff of Frost
Staff of Protection
Mistwalker
Dead Raiser
Eitr Weave Armor Set
How to place a Eitr Refinery in Valheim
If you want to place an Eitr Refinery on the ground, you must have a hammer equipped on your hot bar. Right-click with the hammer in your hand and open the Crafting tab. Under the Crafting tab, find the Eitr Refinery and left-click to place it. Make sure you have all the required resources on hand, or you won't be able to place the Refinery.
For more on Valheim, we at Pro Game Guides have you covered with guides like All Valheim Cheats and Console Commands and How to build a Windmill in Valheim.