Black Forges are required to make items such as crossbows or other weapons such as carapace spears, but you need unique resources called Black Cores to make a Black Forge. You won't find Black Cores anywhere in the starting biomes, making it a challenging resource to locate. Luckily, it's not that difficult to hunt down some Black Cores in Valheim. Here is everything you need to know about finding Black Cores in Valheim.
Where to get Black Cores in Valheim
If you want to find Black Cores, you must search Infested Mines located only in the Mistlands biome. Inside the Infested Mines, you can find lanterns that emit a pink glow. Destroying these lanterns will reward you with one Black Core. However, the Infested Mines you can find these Black Cores in are called Infested for a reason. In short, Infested Mines are filled with bug enemies called Seekers, which you might have already met trying to get inside the Mine.
If you want to kill the Seeker bugs, we recommend using weapons that deal fire damage. Once you deal with the bugs, you can usually find one Black Core in the Main Chamber, but we highly recommend thoroughly searching the entire Infested Mine. In short, Black cores are like Surtling Cores, since multiple can spawn in their locations like Surlting Cores do in Burial Chambers.
What are Black Cores used for in Valheim?
Black Cores are a resource that functions the same as Surtling Cores. They are used to make various crafting structures. Black Cores can be used to make a Black Forge in Valheim.
How to make a Black Forge using Black Cores in Valheim
To make a Black Forge using Black Cores, you must first have a hammer equipped. With your hammer equipped, press the right mouse button and open the Crafting tab in the build menu. Under the Crafting tab, you can make a Black Forge using 10 Black Marble, 10 Yggdrasil Wood, and five Black Cores.
Where to find infested Mines in Valheim
To find Infested Mines, you must search large temple-like structures like the one shown below. These structures will have an entrance to the Mine you can find by descending a set of stars. There are a few other temple structures that look like Infested Mines, but aren't. You can tell them apart by the fact that they have a set of stairs that lead down or not.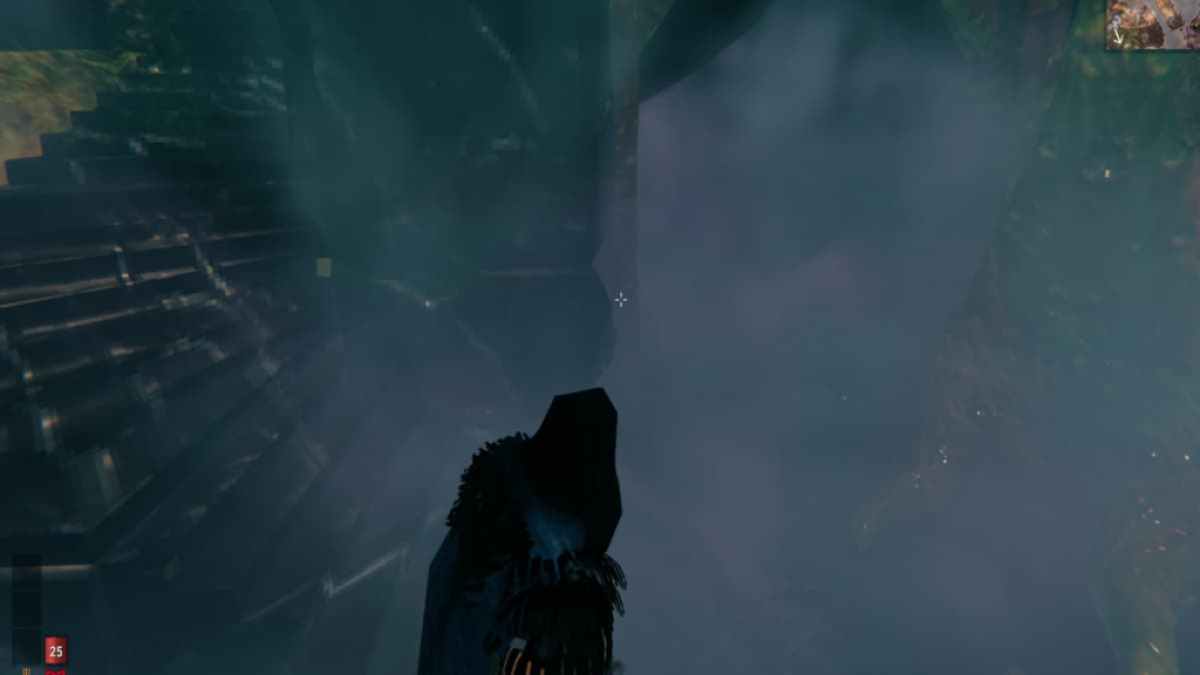 Once inside the mine, You can find one Black Core in the main chamber when the bugs are out of the picture. If you want to find more Black Cores, we recommend combing Infested Mines thoroughly, as more than one can spawn. Beyond just clearing Infested Mines you have already discovered, the only other way to get more Black Cores is to locate more Infested Mines.
For more on Valheim, we at Pro Game Guides have you covered with guides like Where to find Black Marble in Valheim – Black Marble Locations and How to make a Crossbow Arbalest in Valheim.