Valheim is filled to the brim with all matter of strange resources, like Withered Bones, that serve a unique purpose. Most won't immediately realize the hidden potential of this resource. Luckily, our guide will explain everything you need to know about Withered Bones in Valheim, and it's Mistlands update.
Where to find Withered Bones in Valheim
You can find Withered Bones in Valheim by locating and exploring Sunken Crypts in the Swamp. Inside these Crypts is where you can find Withered Bones in Muddy Scrap Mounds. You can't get to mining just yet though, as you must get a Swamp Key and have a Bronze Pickaxe. Here's how to get everything you need listed below:
How to get a Swamp Key - You can get a Swamp key in Valheim by slaying the Eldar boss. After killing the boss, a Swamp Key will drop as a reward.
How to get a Bronze Pickaxe - To get a Bronze Pickaxe in Valheim, you must craft one using three Core Wood and 10 Bronze Ingots. You can get the Bronze by mining and melting down both Tin and Copper Ore found inside the Black Forest biome. To get Core Wood, you must chop down both Pine and Fir trees.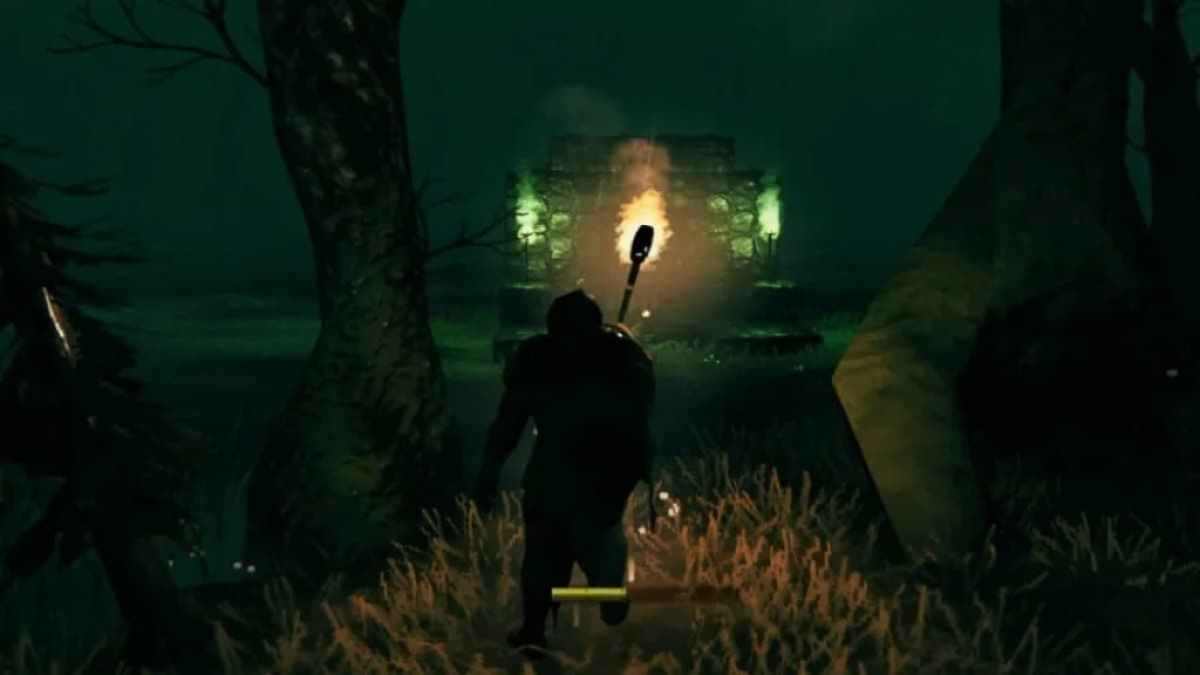 Where to find Sunken Crypts in Valheim - Crypt Locations
Once you got a Swamp Key, you can locate a Sunken Crypt in the Swamp biome. When you enter the Swamp, look for a large stone structure with glowing green torches at the front. The Sunken Crypts are super easy to spot in Valheim because of the torches, but if you have trouble finding it still, glance at the image above. When you finally locate a Sunken Crypt, you can enter it using your key. While inside the Crypt, head down, and you can start mining Muddy Scrap Piles to get both Scrap Iron and Withered Bones as resource drops.
What are Withered Bones used for in Valheim?
If you are wondering what Withered Bones are used for in Valheim, they are for summoning Bonemass. You need over 10 Withered Bones to use on his shrine in the Swamp biome to summon him, so we recommend farming as much as you can to progress further in the game. Here are some tips to make mining Withered Bones in Valheim faster.
Best way to farm Withered Bones in Valheim
One of the best ways to farm Withered Bones is to build a longship or Krave and park it outside of a Sunken Crypt. Doing so will allow you to load all of the resources you get from the Sunken Crypt quickly and get as many resources in one run as possible. We also recommend having at least a Bronze Pickaxe and then making an Iron one after you get Scrap Iron and melt it down in a Smelter.
For more on Valheim, we at Pro Game Guides have you covered with content like How to make and use a Galdr Table in Valheim and Do Seekers have a Weakness in Valheim? – Enemy Weakness Guide.