Starting Guild Wars 2 can be a daunting task, and selecting your profession is a crucial part of your gameplay experience. Here is a list of all Guild Wars 2 Professions and their specialties.
Mesmers
Mesmers are magical duelists who wield deception as a weapon. Using powerful illusions, clones, and phantasmal magic, players can tip the balance of every fight in their favor. This class's bread and butter is using illusion magic and dealing some decent damage.
Mesmer Abilities
Clones
Phantasms
Shatters
Mantras
Glamour
Guardian
Guardians are devoted fighters who protect their allies and smite their enemies by drawing from the power of their virtues. True guardians are brilliant tacticians and selfless defenders who know how to empower their allies to achieve victory. Guardians are your classic support fighter, giving buffs using virtues, and dealing out some decent damage.
Guardian Abilities
Virtue of Justice
Virtue of Courage
Virtue of Resolve
Spirit Weapons
Shouts
Necromancer
As practitioners of the dark arts, necromancers summon minions, wield the power of ritual, and heal themselves with blood magic. Necromancers feed on life force, which they can leverage offensively or use to delay their own demise. Necromancers have the unique ability to drain the life of enemy players, using the energy gained to go on the attack and support their party.
Necromancer Abilities
Minions
Wells
Locust Swarm
Life Siphon
Grasping Dead
Doom
Ranger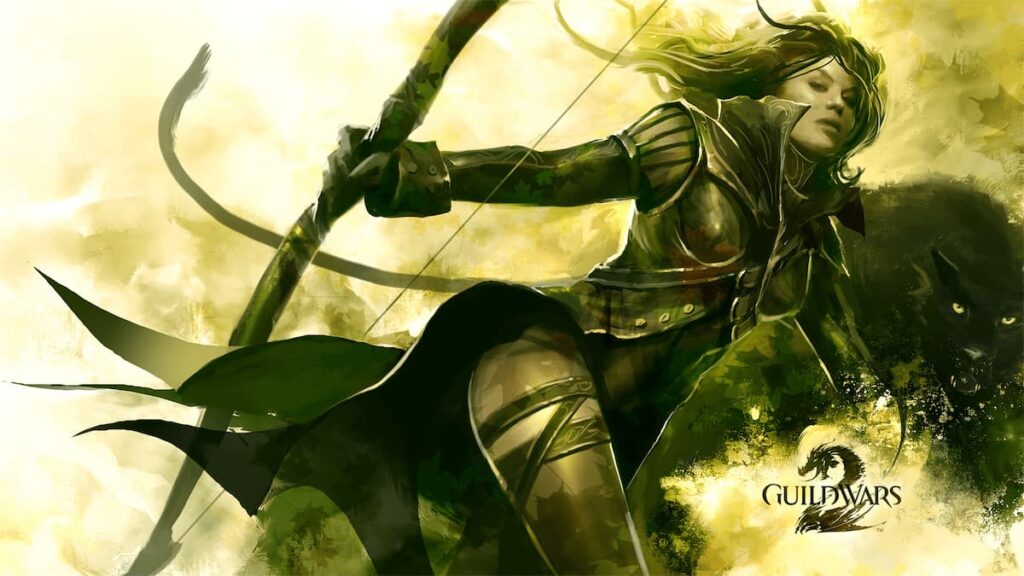 Rangers rely on a keen eye, a steady hand, and the power of nature itself. Unparalleled survivalists with traps, nature spirits, and a stable of loyal pets at their command, rangers can adapt to any situation. Rangers also have the unique ability to tame wild animals as pets, allowing them to have an ally in combat.
Ranger Abilities
Spirits
Traps
Hunter's Call
Barrage
Whirling Defense
Serpent Strikes
Elementalist
Elementalists are multifaceted spellcasters who channel elemental forces, making fire, air, earth, and water do their bidding. What they lack in physical toughness, they make up for in versatility and the ability to inflict massive damage. Elementalists are your classic wizard glass cannon, massive damage but low defense and health.
Elementalist Abilities
Conjuring
Glyphs
Water Trident
Static Field
Phoenix
Meteor Shower
Churning Earth
Warrior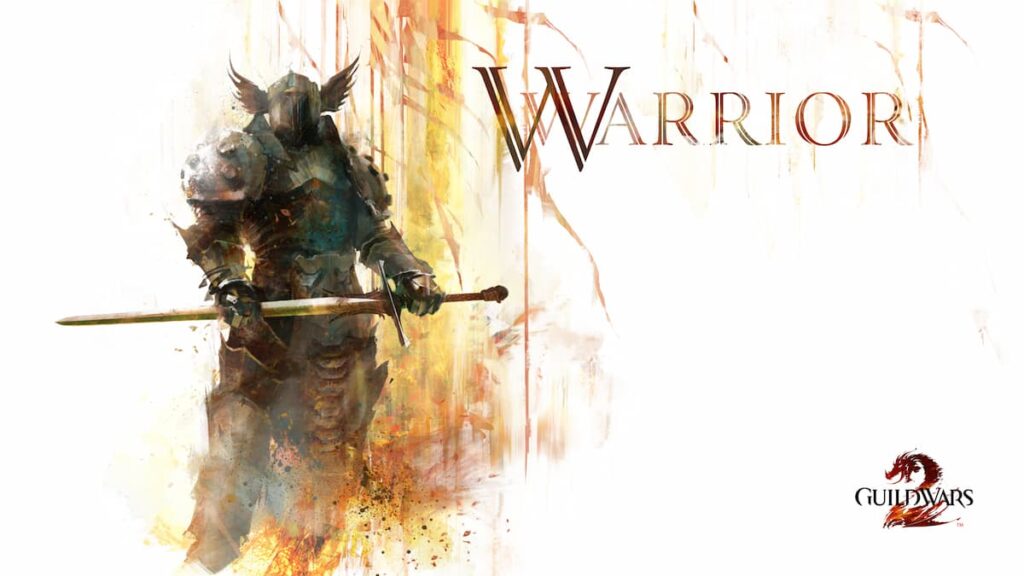 Warriors are masters of weaponry who rely on speed, strength, toughness, and heavy armor to survive in battle. Adrenaline fuels their offensive power—the longer warriors stay in a fight, the more dangerous they become. Warriors are your classic tank. They bring good damage and great crowd control, being the shield between the enemy and your allies.
Warrior Abilities
Eviscerate
Skull Crack
Arcing Arrow
Stomp
Shield Stance
Sever Artery
Gash
Final Thrust
Related: How to reach the Kessex Hills Viathan point of interest in Guild Wars 2
Thief
Thieves are experts at stealth and surprise, they move through the shadows, vanish into thin air, or steal items from their opponents and use them as weapons. Thieves practice an agile, acrobatic fighting style, which makes them very hard to hit. Thieves are your flanking attackers, going invisible and sneaking to the enemies back and dealing massive damage with a sneak attack.
Thief Abilities
Steal
Shadow Step
Shadow Shot
Scorpion Wire
Death Blossom
Cluster Bomb
Stealth
Engineer
Engineers are masters of mechanical mayhem. They love to tinker with explosives, elixirs, and all manner of hazardous gadgets. They support their allies with alchemic weaponry, deploy ingenious inventions, or lay waste to foes with a wide array of mines, bombs, and grenades. Engineers are capable of putting out some serious damage. Area denial is their specialty.
Engineer Abilities
Weapon Kits
Backpack Kits
Turrets
Rocket Boots
Elixir X
Glue Shot
Grenade Satchel
Jump Shot
Rifle Turret
For more on Guild Wars 2 be sure to check out When is Guild Wars 2 End of Dragons Release Date? or How to reach the Kessex Hills Viathan point of interest in Guild Wars 2 here on Pro Game Guides.