Most of everyday life in Harvestella revolves around farming, but players will only get very far if they get the right tools for their land. Initially, all players get are a couple of acres surrounded by some fairly annoying rocks. Therefore, players will need to build a Hammer, something that Cres suggests the player do but doesn't describe how to do so.
How to farm Hard Stone in Harvestella
Players will want to leave their homes and head to the Njord Steppe to gather this Hard Stone. This open field area has several monsters to farm and resources to collect. There should be several notifications over areas where players can mine. Interacting with these is a great way to load up on Hard Stone.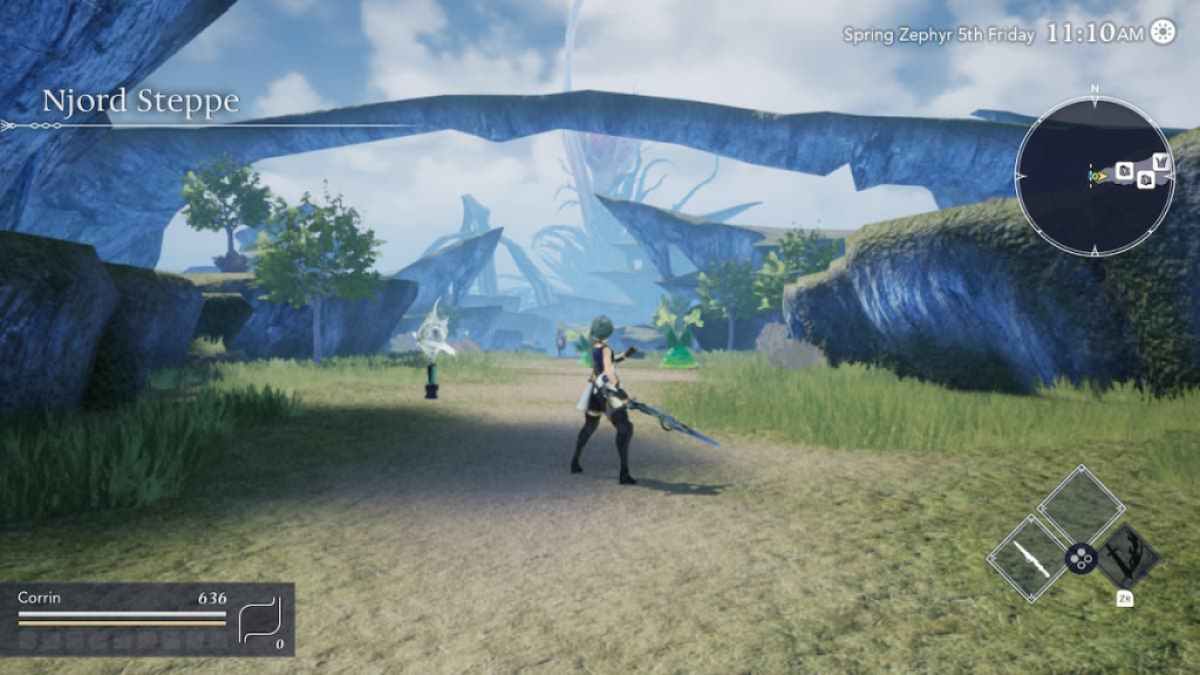 Players will need to collect a certain amount of resources and then head to the crafting table to create the product they want. In this case, players are going to need Hard Stone to be able to make a Hammer.
Related: How to save in Harvestella
Cres mentions using a Hammer early on in Harvestella's story, but players only need to worry about it once they see the crafting table. Here, the Mayor will briefly summarize the process, but any gamer who has played The Legend of Zelda: Breath of the Wild or Pokémon Legends: Arceus should be fairly familiar with the crafting table.
It's important to remember, however, that players won't be able to make their Hammer until a couple of days have passed. The Hammer requires 10 pieces of Hard Stone, meaning several trips will need to be made to get that amount.
Want more Harvestella guides? Pro Game Guides has you covered with How to cook in Harvestella!