Hogwarts Legacy is a big hit, so it's expected to have memes all over the internet. While there are many of them for you to see (and unsee), we've collected the best Hogwarts Legacy memes we could find. These creative works of fans made us laugh, so we hope you'll also have fun!
Best Funny Hogwarts Legacy memes
Customization in Hogwarts Legacy at its best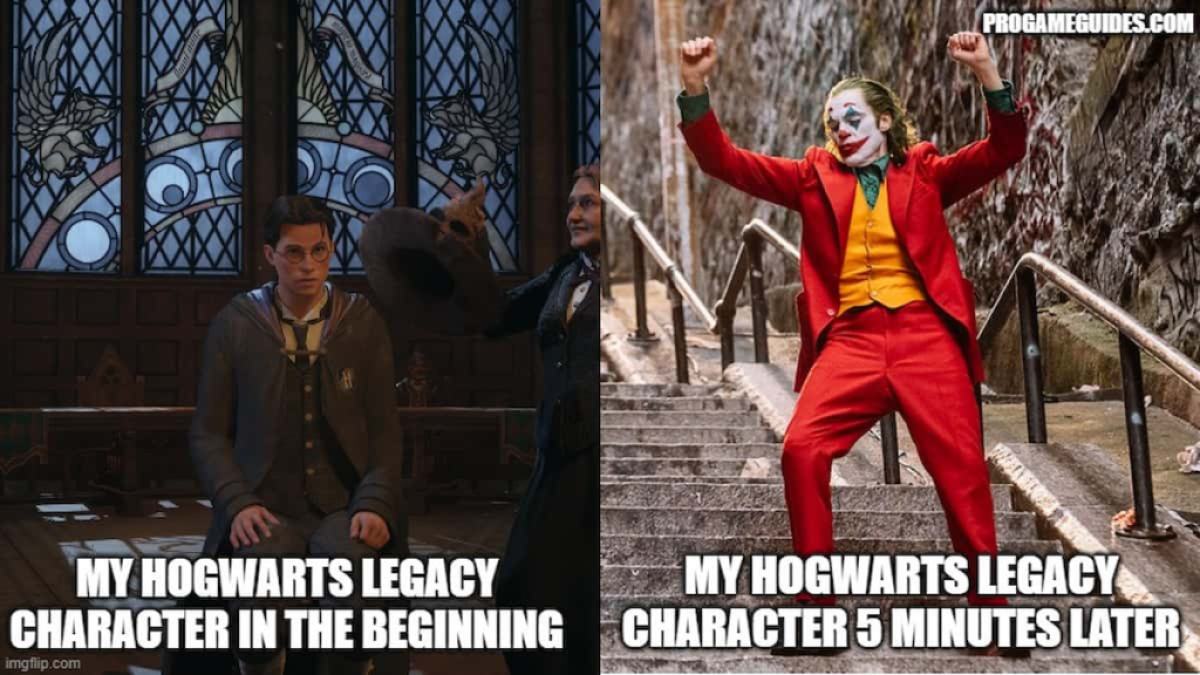 Hogwarts is a typical English school with a dress code, at least until you finish official stuff. After that, you can do whatever you want. That's especially true if you're playing the game on a PC and have Hogwarts Legacy mods installed. Then you can really look magical!
Revelio, Revelio, and more Revelio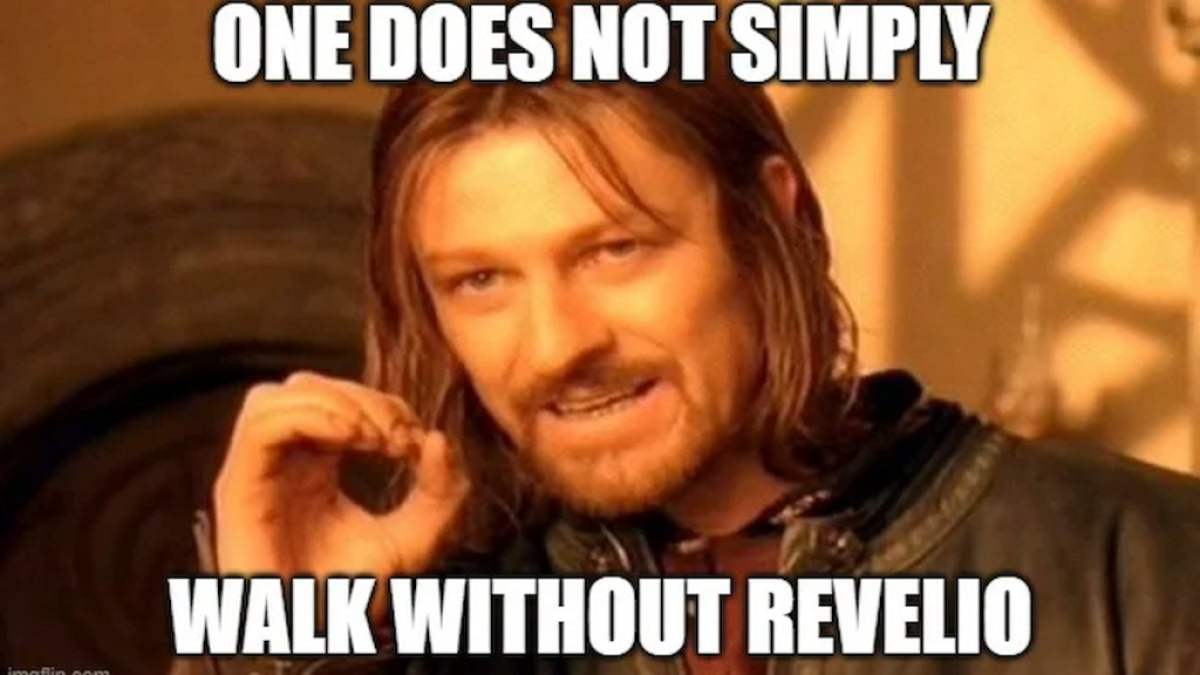 You're doing something wrong if you don't cast Revelio at least 1000 times in Hogwarts Legacy. It's one of those super-useful spells that you can't ignore. Because of that, fans are having a field day creating funny Hogwarts Legacy memes with the Revelio spell. And on that note, here's another meme that will reveal everything to you (pun intended)!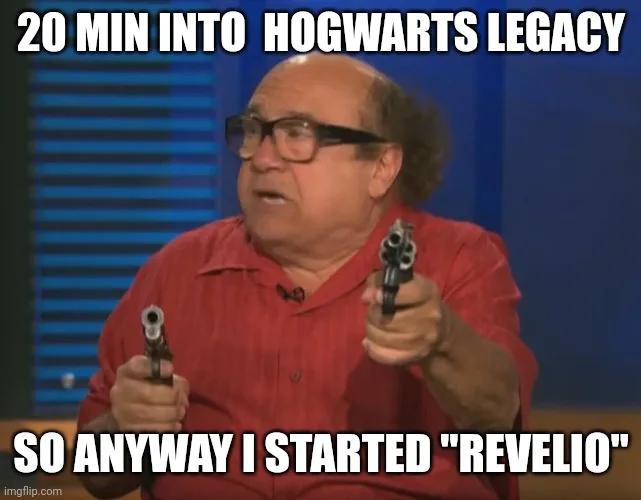 Homemade Hogwarts Legacy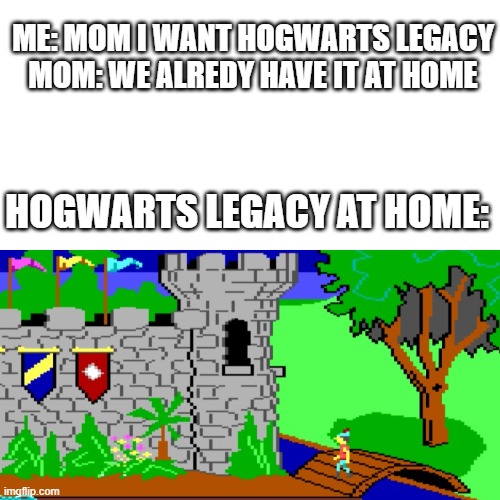 This meme can also be applied to those playing the game on weaker PC configurations. You'll have to use your imagination if the best PC performance settings for Hogwarts Legacy are not possible on your computer. Well, PS4 players couldn't download Hogwarts Legacy at launch, but that's another story.
If Hogwarts Legacy was a cash grab game
Wouldn't it be an even more fantastic immersive experience if you could pay for everything in Hogwarts Legacy with real money? Imagine having to walk around the map because you can't afford the broom upgrade. Wouldn't it be fun? Of course not; no one likes microtransactions in games, no matter how magical they are!
Elden Ring vs. Hogwart Legacy - spell showdown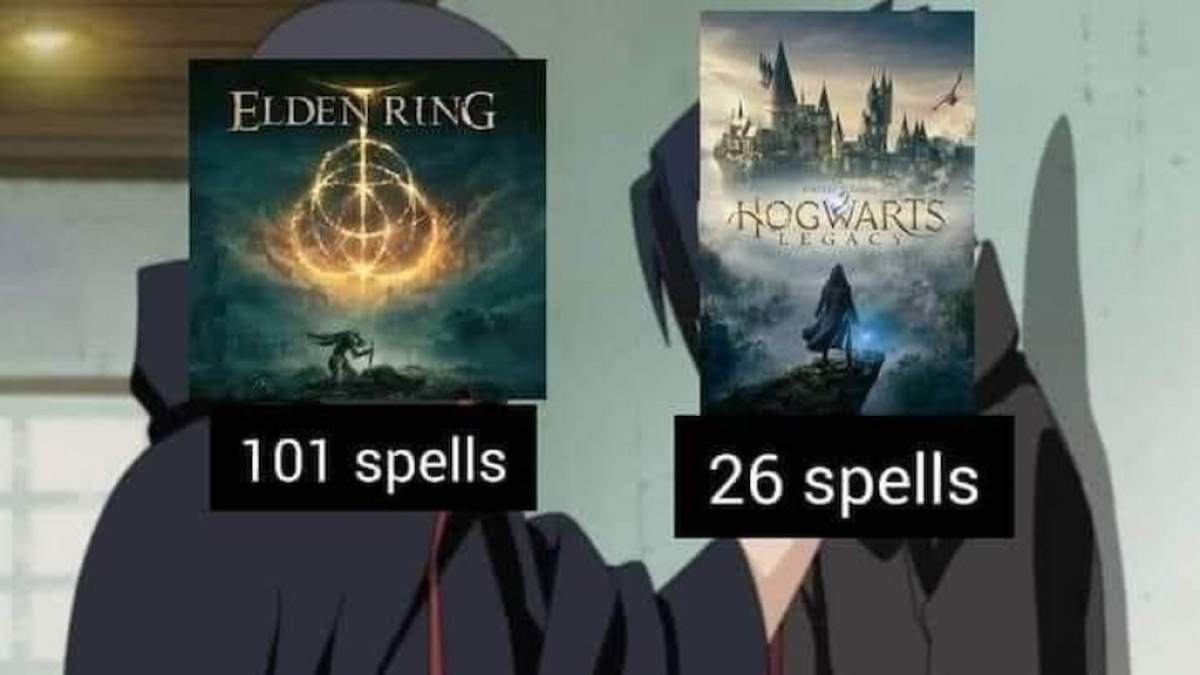 Do you really need over 100 spells in a game? If you ask Elden Ring fans, the number barely covers it. But Hogwarts Legacy players don't need an infinite number of spells, as they need only two. Yes, you know which ones—Revelio and Avada Kedavra!
Bonus: Call of Wizard Duty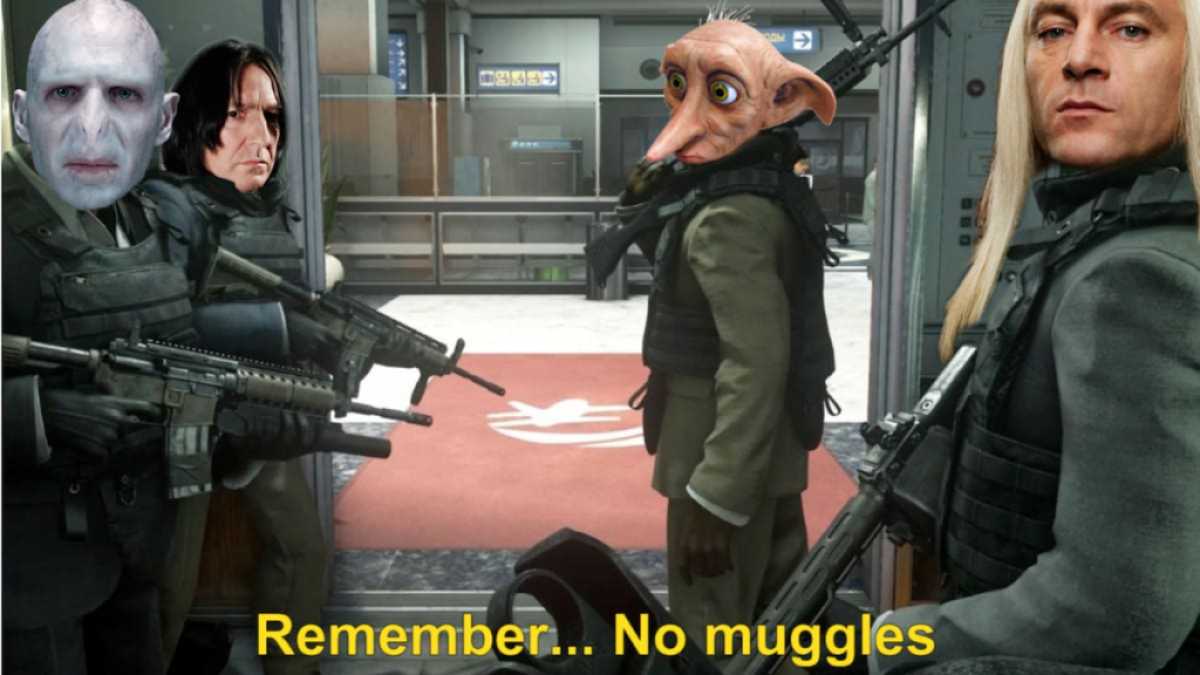 This is funny on several levels, especially if you're a Call of Duty fan. Just a quick reminder, this is a CoD: Modern Warfare 2 level where you're an undercover CIA agent infiltrated in a terrorist organization. This level is so controversial that you had the option to skip the level. Although it's not directly connected to Hogwarts Legacy, skipping this Harry Potter movie meme would be a shame.
For more information on Hogwarts Legacy, check out How to Dive in Hogwarts Legacy on Pro Game Guides.