Although Hogwarts Legacy is Steam Deck verified, the massive open-world title pushes the portable console to its limits with default options. Here are the Steam Deck settings that will give you the best experience exploring the wizarding world on the go.
Best Hogwarts Legacy Steam Deck settings for better performance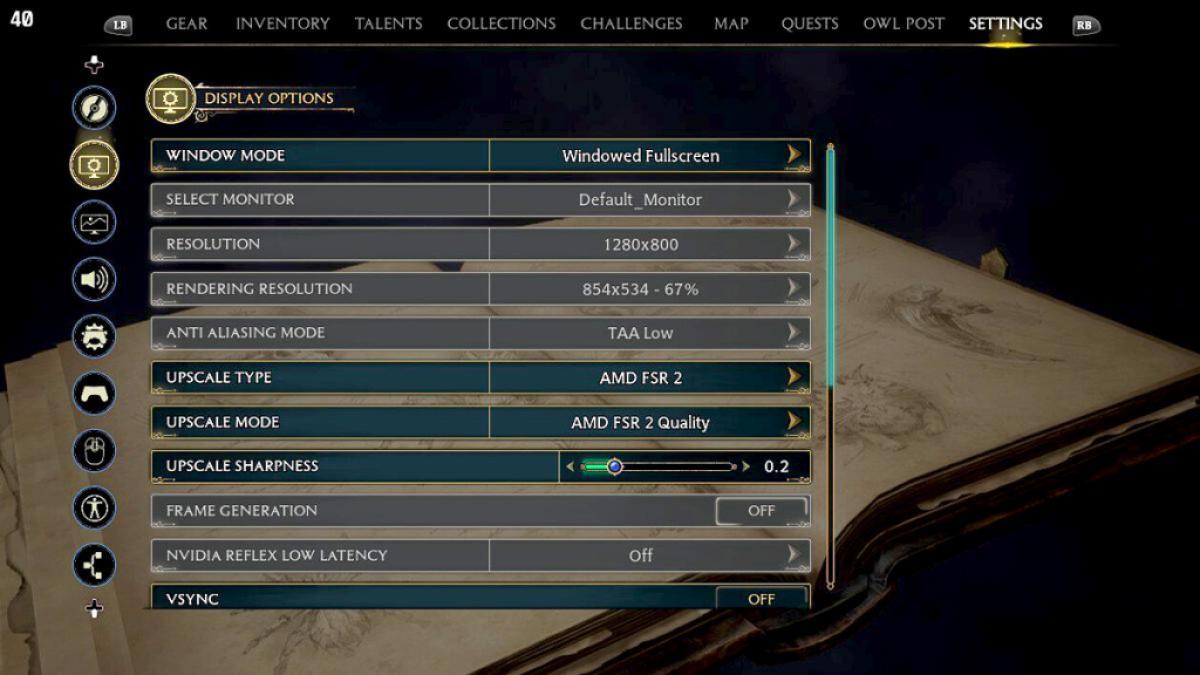 While there are no perfect settings, Hogwarts Legacy is able to run at 40FPS on Steam Deck with great visuals. The AMD FSR 2.0 setting will deliver balanced visuals appropriate for a smaller screen with relatively steady frame performance. However, players wanting to push their game graphically will need to use the ProtonGE v49 launch option and make some changes to their console's BIOS. Below is a breakdown of the best Hogwarts Legacy Steam Deck settings as of build version 1120320.
Related: Where to find Otto Dibble's love letter (A Basis for Blackmail) in Hogwarts Legacy
Best Hogwarts Legacy Steam Deck in-game settings
Window Mode: Windowed Fullscreen
Upscale Type: AMD FSR 2
Upscale Mode: AMD FSR 2 Quality
Upscale Sharpness: 0.2
Vsync: Off
Framerate: 60 FPS
Motion Blur: Off (Optional)
Depth of Field: On
Chromatic Aberration: On
Film Grain: Off (Optional)
Effects Quality: Low
Material Quality: Medium
Fog Quality: Low
Sky Quality: Low
Foilage Quality: Medium
Post Process Quality: Low
Shadow Quality: Low
Texture Quality: Low
View Distance Quality: Medium
Population Quality: Medium
Hogwarts Legacy Steam Deck performance settings
Framerate Limit: 40
Refresh Rate: 40hz (If you are aiming for 30FPS then keep it at 60hz)
Allow Tearing: Toggle on
Half Rate Shading: Turn off
Best Steam Deck Proton and BIOS settings for Hogwarts Legacy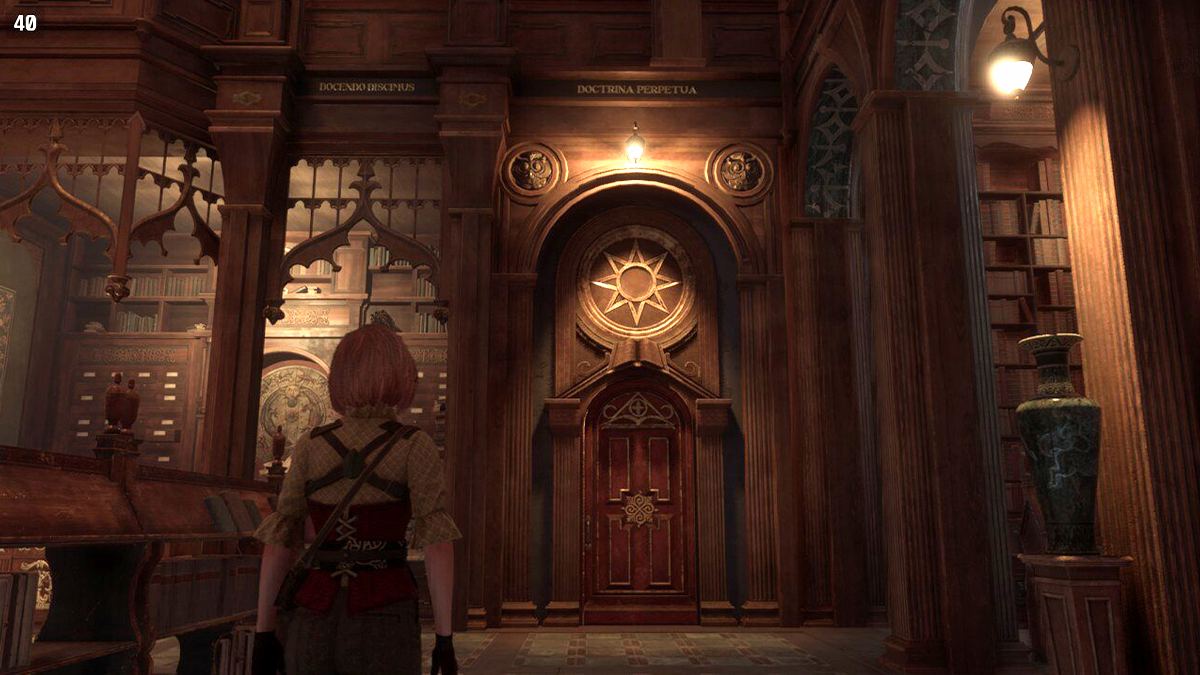 Another essential step you must take if you want your Steam Deck to run the massive Hogwarts Legacy map at its best is to enable 4GB VRAM in your system's BIOS. To do this, power off your Steam Deck. Then once it's fully shut down, hold the Volume+ button and the Power button simultaneously. Your handheld will boot up into the BIOS.
From here, select Setup Utility to access a new menu. Use the D-Pad to scroll down to Advanced, where a selection of options will appear on the right. Go to UMA Frame Buffer Size and change it to 4GB before hitting Save and Exit to save your changes and boot your Steam Deck back into Gaming Mode. Finally, you are going to want to install ProtonGE V49 using the steps listed below:
Step 1: Click the Steam button on your console, and scroll down to select Power. Choose the Switch to Desktop option.
Step 2: In Desktop Mode, use the Discovery Shop app to search for ProtonUp-Qt. After downloading and opening the app, search for ProtonGE 49 to install it.
Step 3: Switch back to Game Mode and find Hogwarts Legacy in your Library. Press the start button and change Compatibility to GE-Proton7-49. Make sure the Force compatibility tool is checked off on top.
Step 4: Select the General tab, and scroll down to Launch Options at the bottom. Using your Steam Deck Keyboard, type out: RADV_PERFTEST=gpl
If you want to hit 40FPS with little to no frame dips, you will have to lower some settings to low. However, the above settings will give you the best performance while balancing out graphical fidelity. Even at low settings, Hogwarts Legacy looks excellent on the Steam Deck's small screen with FSR 2.0 enabled. So feel free to tweak individual settings options to get the best experience suited for you. Shoutout to Reddit user xelasarg for detailing the framework for players to optimize their settings.
For more information on Hogwarts Legacy, check out All Moth to the Frame picture locations in Hogwarts Legacy here on Pro Game Guides.