In Hogwarts Legacy, you can live out your wizarding fantasies by attending classes, uncovering magic secrets, and performing unforgivable curses. Hogwarts Legacy has pre-order bonuses and a Dark Arts pack if you purchase the digital deluxe edition. If you're wondering if you can get the Dark Arts Pack separately in Hogwarts Legacy, here is the answer.
How to purchase Dark Arts Pack in Hogwarts Legacy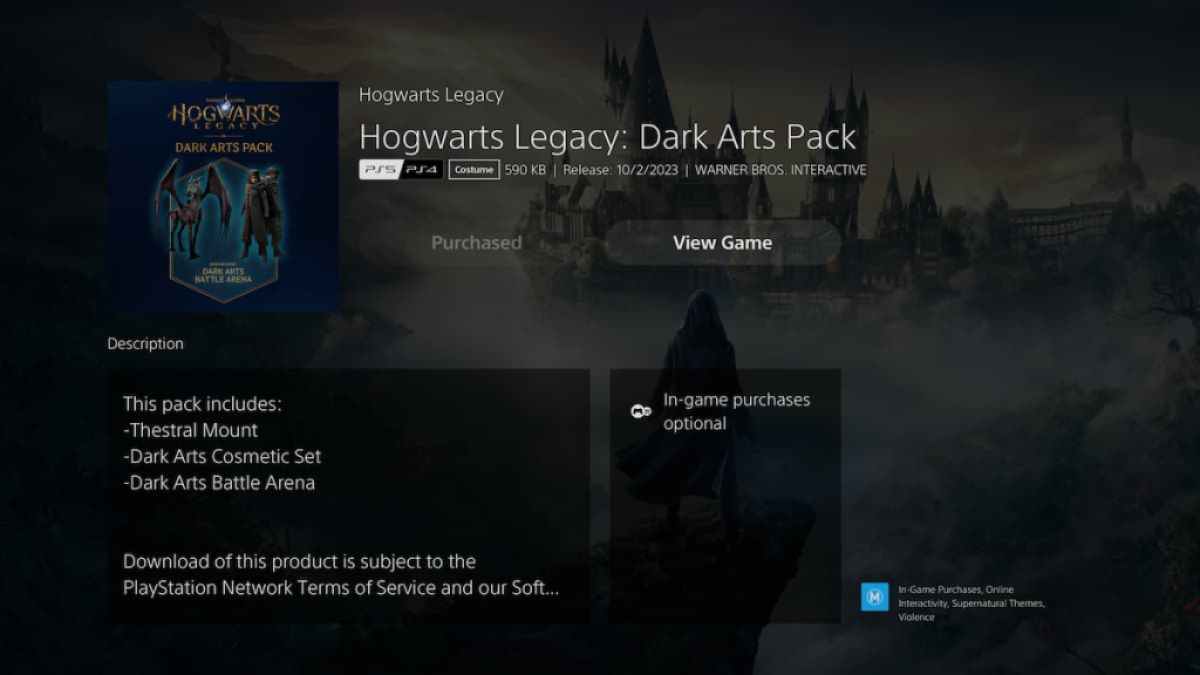 The Dark Arts Pack is purchasable separately from the Xbox, Playstation, or Steam stores. The cost of this pack will be dependent on your region and platform. The Dark Arts pack contains:
Thestral Flying Mount
Dark Arts Cosmetic Set
Dark Arts Battle Arena
The Dark Arts Battle Arena is a combat challenge found in the Forbidden Forest. This combat challenge will immediately unlock the Unforgivable Curses for you to use in the challenge. They will not be unlocked outside the challenge, however.
Is the Dark Arts Pack worth it in Hogwarts Legacy?
The Dark Arts pack contains a cosmetic set and a flying mount which do not provide additional gameplay other than changing the look of your character and flying mount. The Dark Arts Battle Arena is a short challenge worth completing for the completionist player. However, it is not worth the cost of the pack for most players unless you're looking to experience everything in Hogwarts Legacy.
Looking for more Pro Game Guides Hogwarts Legacy content? Check out our guides on Can you swim in Hogwarts Legacy? or Who is George Osric in Hogwarts Legacy?