In Hogwarts Legacy, you get to complete various side quests that contain different kinds of puzzles. The E-vase-ive Manoeuvre side quest is one of them, and you can start this quest by interacting with Althia Twiddle at the Irondale settlement. She speaks about a puzzle nearby which involves a statue, and you need to know how to activate this statue. Here's how to activate the statue in the E-vase-ive Manoeuvre quest in Hogwarts Legacy.
Where to find Madam Twiddle's mysterious statue in Hogwarts Legacy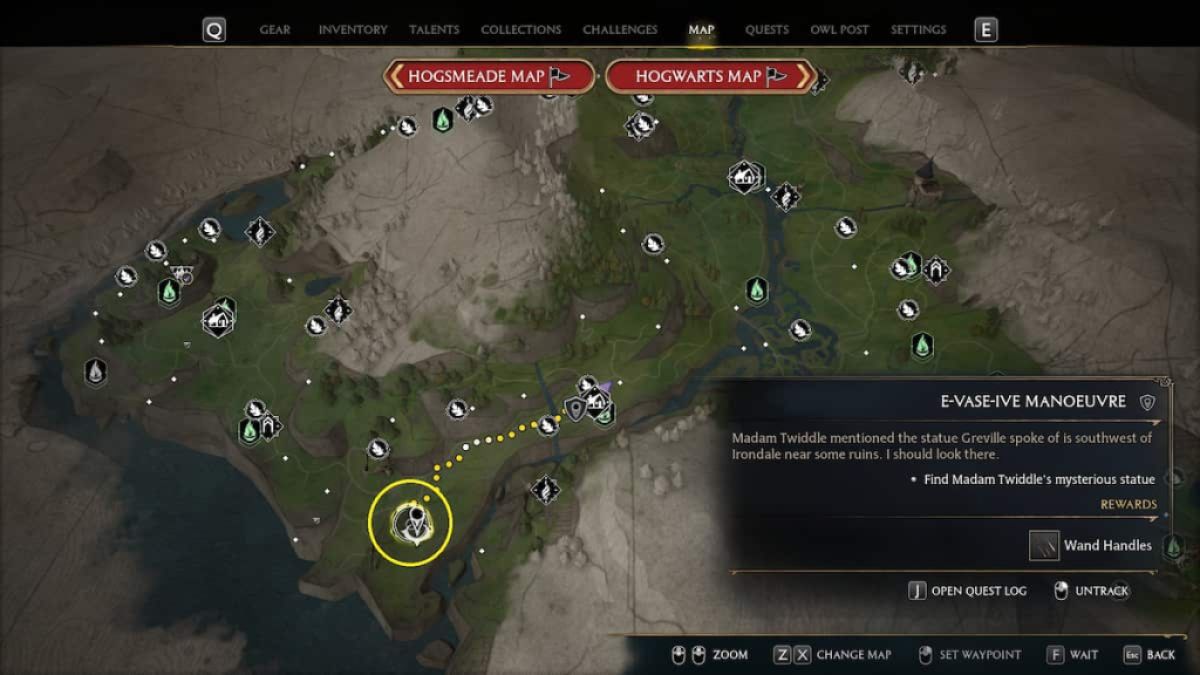 Althia Twiddle is located at the Irondale settlement in the Feldcroft Region. Interact with her to learn more about the statue and start the quest. Once that's done, you must travel to the southern area of the Feldcroft Region to find this statue. Check the yellow circle on the map image above to see the exact location of this statue. Use your broom to fly to the location, and you'll see that the statue is standing with its arms crossed. You need to activate this statue by destroying all the ancient vases lying around the area.
Related: Well, Well, Well quest treasure location in Hogwarts Legacy
How to activate the statue in Hogwarts Legacy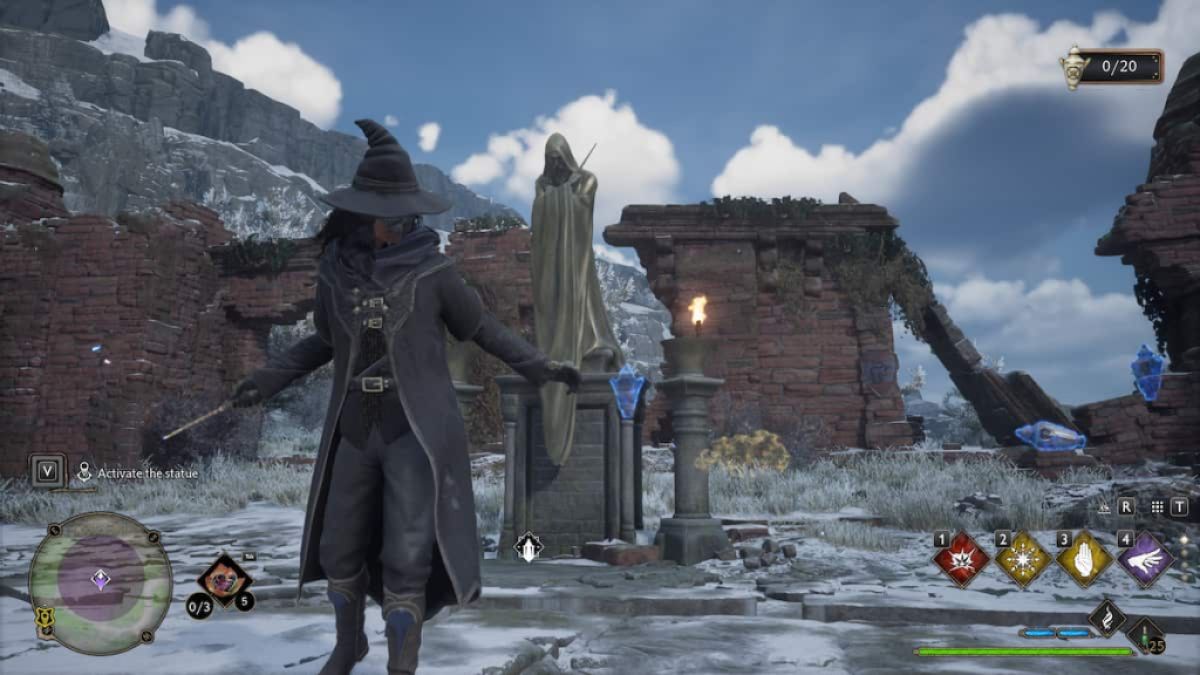 When you reach the location shown in the image above, start using Revelio to discover all the ancient vases around this area. The vases will turn blue in color every time you use Revelio. After that, all you have to do is simply destroy these vases. You can destroy any of the vases with a Basic Cast.
There are a total of 20 vases and you must destroy all of them to activate the statue successfully. The best method to find these statues is to keep using Revelio. Once the statue is activated, you'll see the wizard opening his arms and changing his posture. After activating the statue, return to Madam Twiddle and interact with her to complete this quest in Hogwarts Legacy.
To find out more about Hogwarts check out How to get a Focus Potion in Hogwarts Legacy on Pro Game Guides.