In Hogwarts Legacy, you get to complete various side quests to earn different types of rewards. The Well, Well, Well quest has a treasure at the end of it, and you need to know where the treasure is located to collect the reward. Here's how to get the treasure location in Hogwarts Legacy.
How to unlock the treasure in the Well, Well, Well quest in Hogwarts Legacy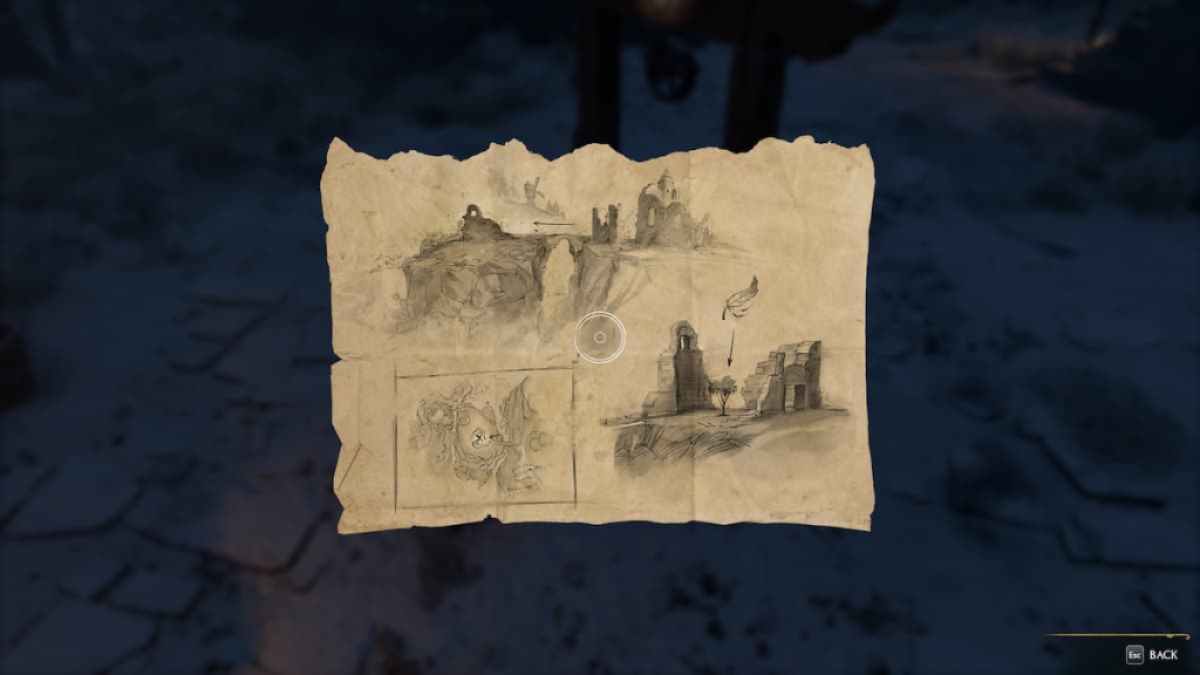 Well, Well, Well is a side quest located south of the Aranshire Hamlet Floo Flames area. You'll encounter a speaking Well, and it gives you a treasure map parchment. This treasure map has a drawing of a place, but you'll get no map directions to track it. Luckily, we have found the treasure at the end of this quest, and you'll need to travel a bit further south to get the reward.
The treasure location shown on the parchment map is located south of the Irondale settlement in the Feldcroft Region. You will have to visit this region with Sebastian Sallow to meet with his sister Anne. Fast travel to the Floo Flame near Irondale if you have it unlocked. Alternatively, you can fast travel to Feldcroft Village and travel southeast to find the treasure map. Check the yellow circle on the map image above to see the exact location of the treasure.
Related: Hogwarts Legacy – How to solve the Merlin Trial in Keenbridge
Where to use the Well's treasure map in Hogwarts Legacy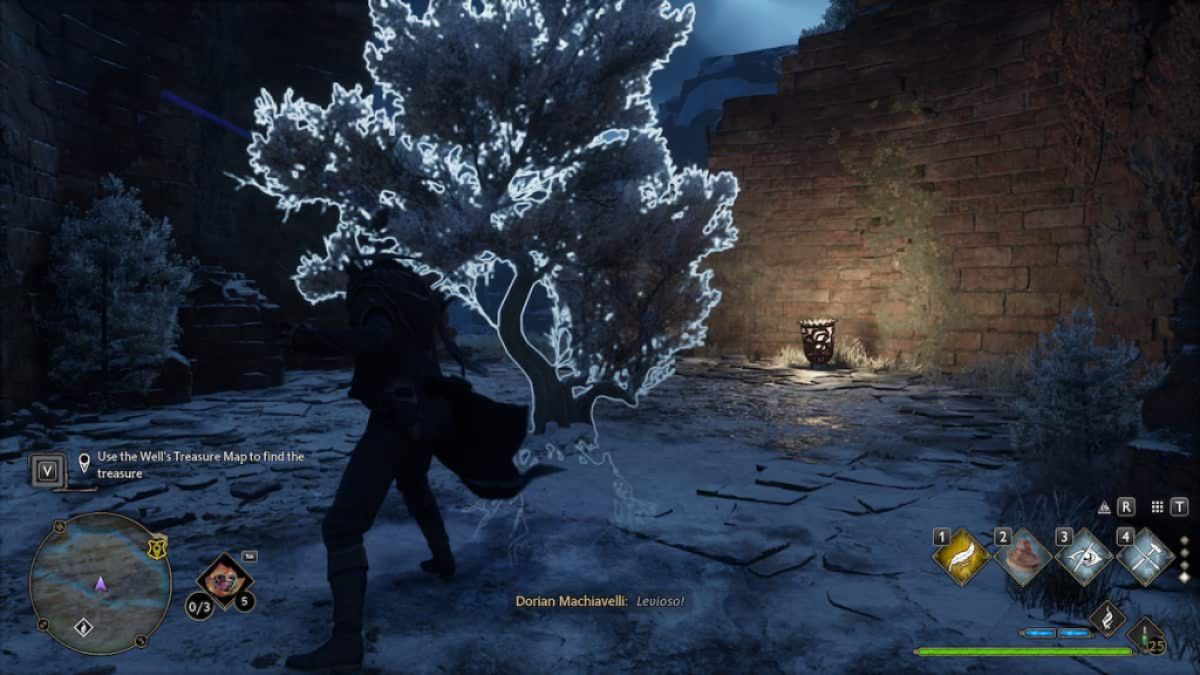 The Well's treasure map actually points to a chest hidden beneath a tree. Visit the location as shown in the image above. Here you will find a single tree inside a structure with three walls. Move in close to the tree, and you'll be able to see that it can be lifted.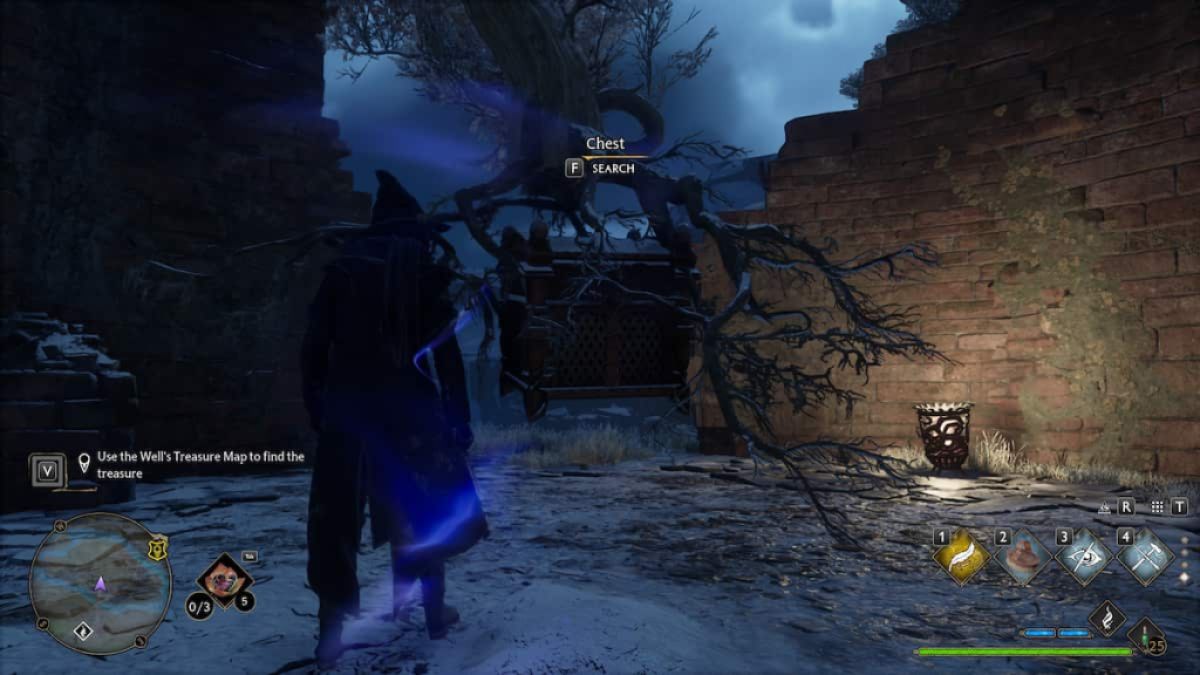 Use the Levioso spell to lift the tree, and you can see a chest attached to its roots. Move in close and open the chest to claim the treasure. You'll get the Treasure-Seeker's Bicone Hat from this chest. This is how you can complete the Well, Well, Well quest quickly in Hogwarts Legacy.
To find out more about Hogwarts check out How to get a Focus Potion in Hogwarts Legacy on Pro Game Guides.