In Hogwarts Legacy's Dissending For Sweets side quest, Garreth Weasely requires an ingredient called Billywig Stings that you need to collect from Honeydukes' cellar in Hogsmeade. However, you need to reach the destination using the secret One-eyed Witch Passage in Hogwarts Castle.
How to explore the secret passage in Hogwarts Legacy
After you enter the secret passage, the first thing you'll come across is a broken elevator that you can fix using the Reparo spell. Enter the lift once it's repaired and interact with the lever to descend down the cave. Stay on the path and clear out any spider webs using the Incendio or Confringo spells.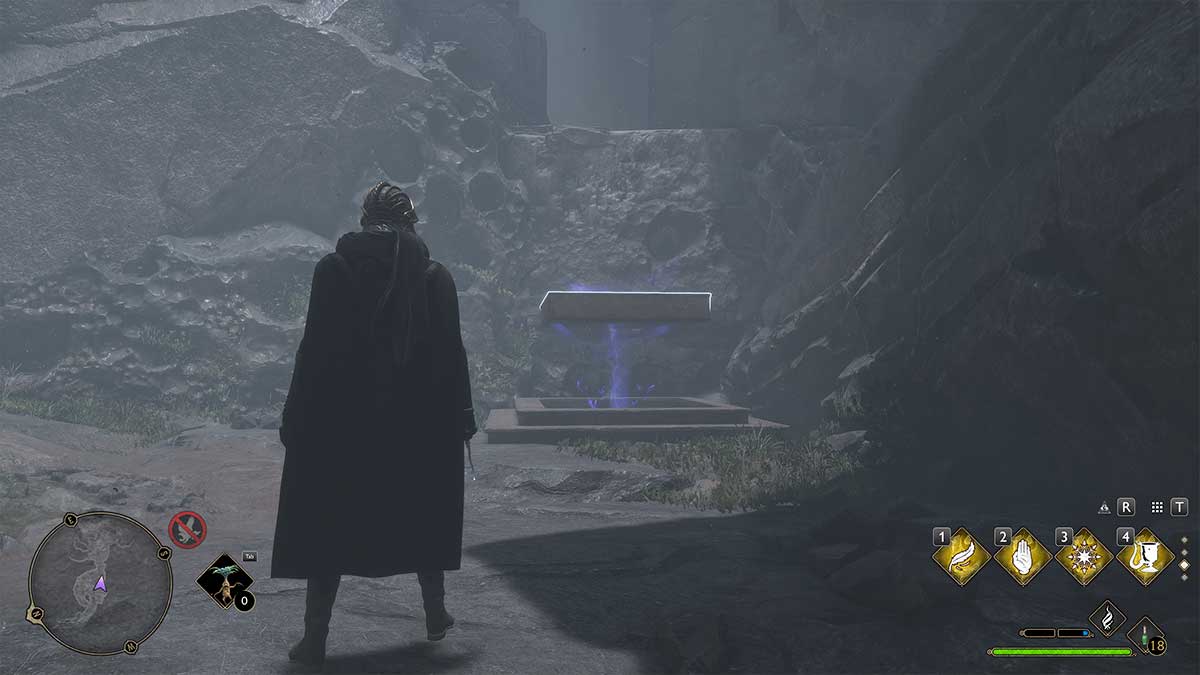 You'll then reach a wall with a stone platform right next to it. The wall is too high and can't be climbed without elevating yourself first. To do this, use the Levioso spell to make the stone block float in the air. Now you can climb the levitated block first and then climb the wall in front.
Related: How to solve the Clock Tower puzzle in Hogwarts Legacy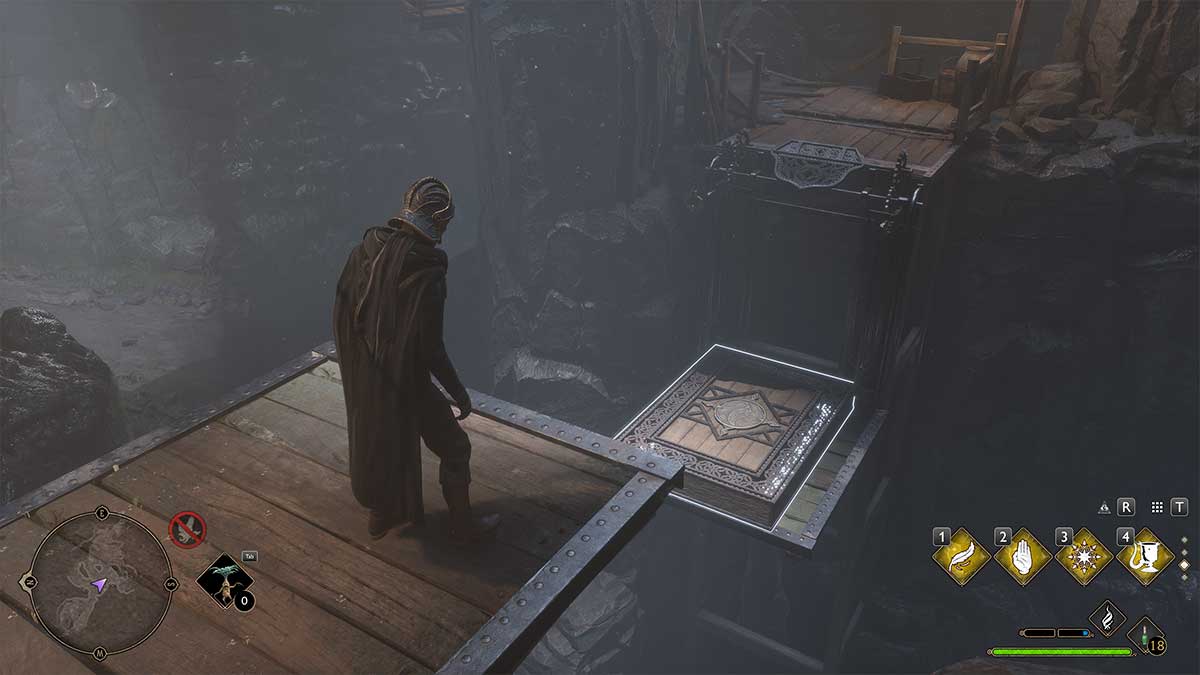 Moving ahead, you'll encounter three small disconnected bridges that you need to cross. For the first bridge, you simply need to lift the wooden block using the Levioso spell and make the jump. Avoid falling by sprinting and then jumping across. The next bridge is similar, however, you'll first need to fix the wooden block using the Reparo spell and then move it in place using the Levioso spell before jumping.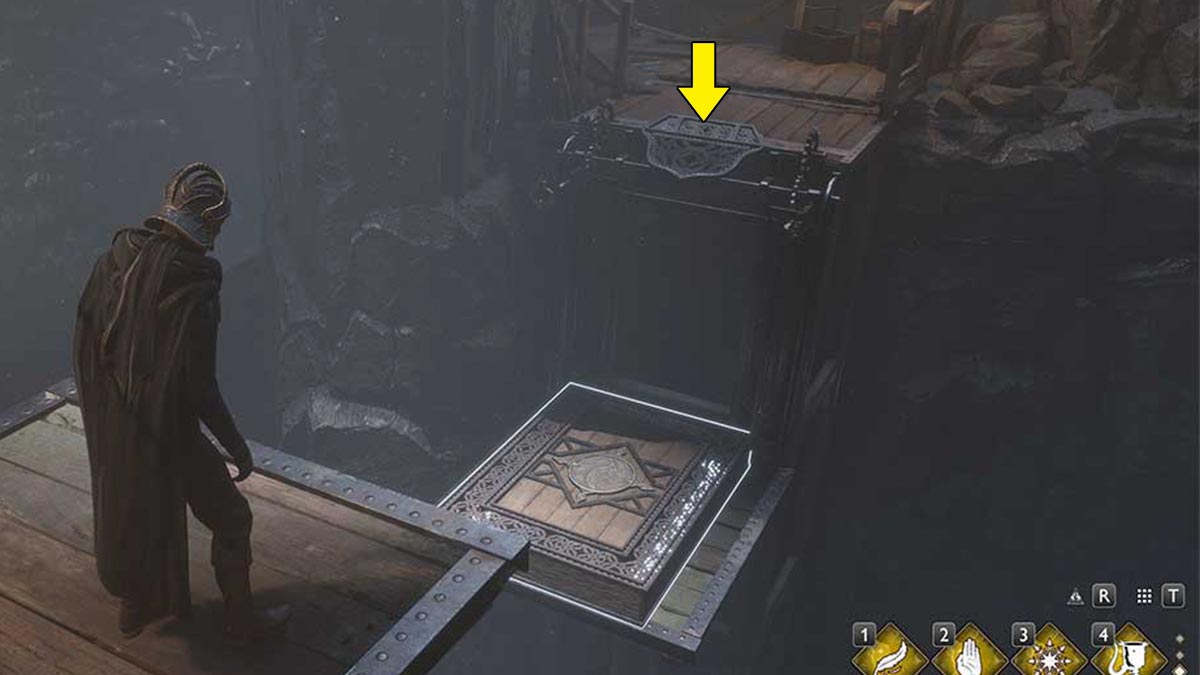 The third and final bridge portion may seem a bit tricky, but it's rather easy. Firstly, fix the wooden platform using the Reparo spell. Now, aim at the metal bracket marked in the image above and hit it with the Accio spell to release the frame. Finally, use the Levioso spell to move the block up and then jump across.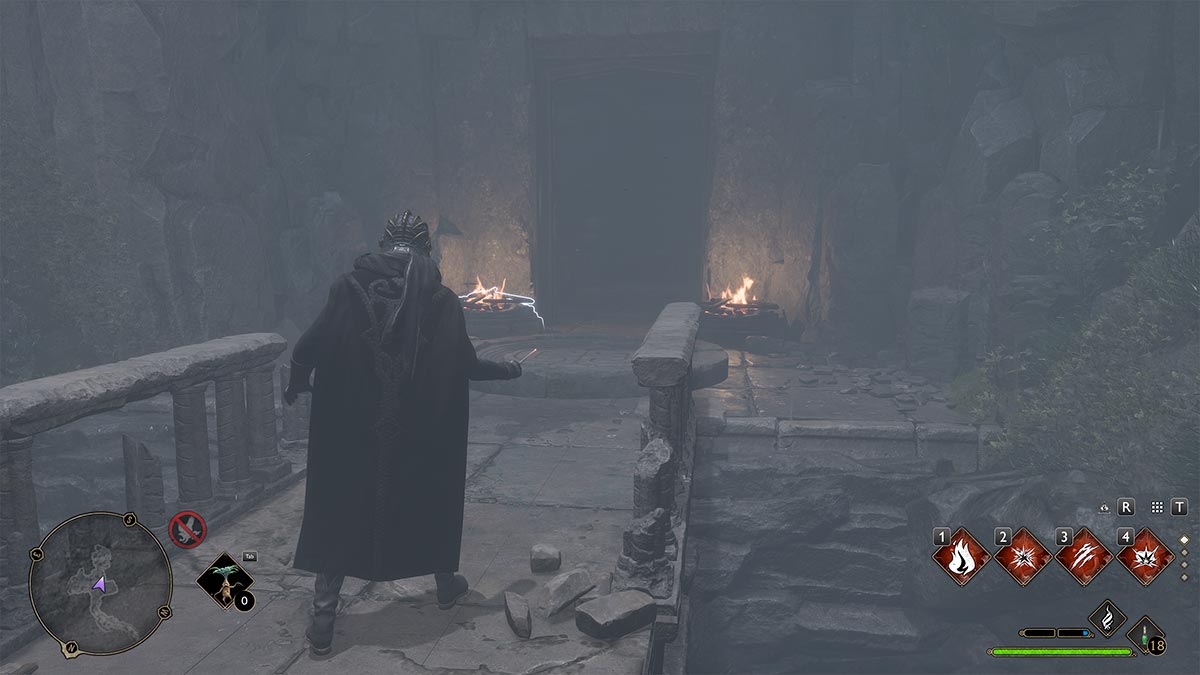 The last puzzle in the secret passage is a locked door that you can open by lighting the wooden torches on fire as shown in the picture above. Simply aim at the wood piles and use a fire spell, Incendio or Confringo, to light them up and unlock the hidden door. Inside the chamber up ahead, you'll find the entrance to Honeydukes by a ladder.
Stay tuned to Pro Game Guides for more Hogwarts Legacy content. In the meantime, head over to our article on Hogwarts Legacy – Charles Rookwoods Trial Walkthrough.