In Hogwarts Legacy, a mysterious Medusa painting can be found hidden in the castle's Bell Tower wing. Here is what you need to know about the creepy picture and what the art piece actually does in the game's story.
What does the Medusa Painting do in Hogwarts Legacy?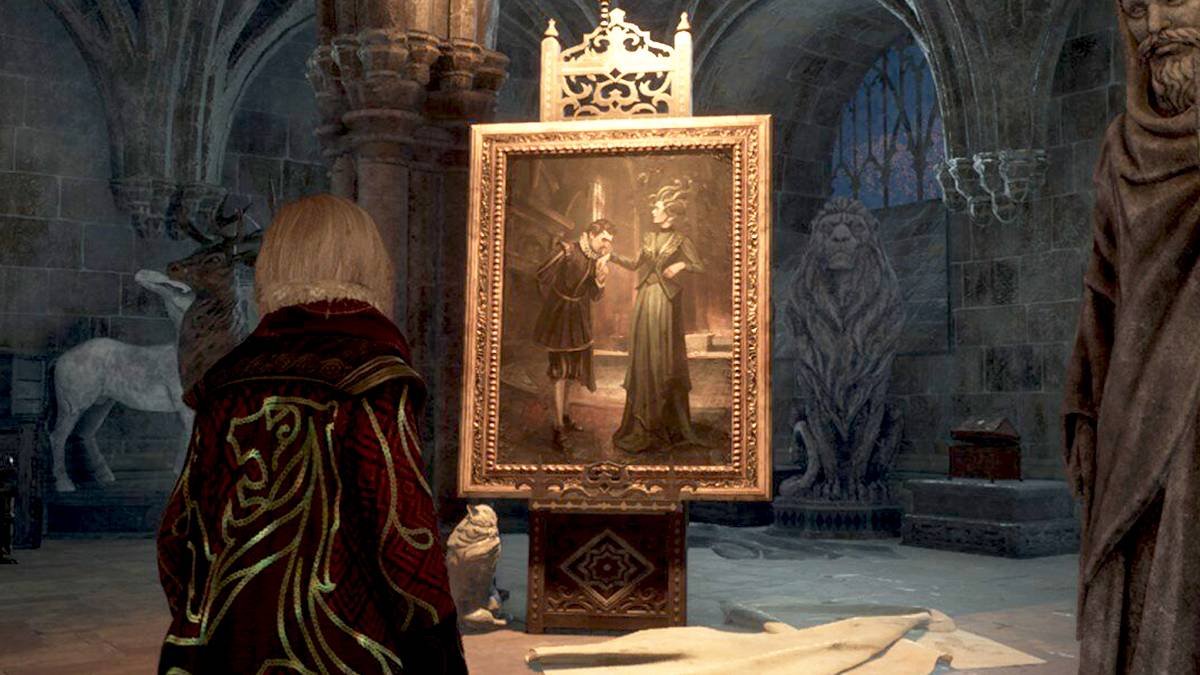 The Bell Tower Medusa painting doesn't actually do anything in Hogwarts Legacy and is instead meant to just be an Easter Egg. Although the ominous art piece turns blue like a puzzle when using the Revelio spell, there isn't actually a solution to solve it. Sticking with the lore of the painting's subject matter, you will automatically be turned to stone after interacting with it.
Related: How to complete Depuslo Puzzle Room Two in Hogwarts Legacy
Once you've touched the painting, a random prompt will pop up on the screen, and you will have a few seconds to click the correct button before your wizard falls to the floor. If you press the button in time, you will cast out a Finite spell to break free from the curse. Whether you fail or succeed doesn't matter, as there is no consequence either way. It's simply a fun Easter Egg. If you cast Revelio in front of the Medusa picture, you will find a hidden Field Guide page that details the history of the Gorgon portrait.
We'll update this guide if we discover any new uses for this painting in the future.
Where to find Medusa Painting in Hogwarts Legacy
The Hogwarts Legacy Medusa painting can be found through the door next to the Bell Tower Courtyard Floo flame. After warping to the flame, immediately turn around to find the locked courtyard door. You will need to know the Alohomora level 1 lock spell to open it, which can be obtained by turning in Demiguise statues for the Man Behind The Moon side quest.
After breaking the lock, walk down the stairs and make a right to find a door puzzle. The Bell Tower Courtyard door puzzle solution is the Graphorn number two symbol for the first question mark and the Unicorn icon for the second question mark. Once the door puzzle has been solved, you will gain access to a small room where the medusa painting can be found sitting on an easel.
For more information on Hogwarts Legacy, check out Hogwarts Legacy Herodiana Puzzle 3 Solution & Guide here on Pro Game Guides.