Horizon Forbidden West has some amazing voice talent in it, and we are sure that you will have encountered quite a few of them before in other projects. Whether it be in games, shows or films, these actors know their craft and it makes Forbidden West so enjoyable.
Make sure to check out the other projects these actors have done, as the other games they have been involved in are great as well.
Aloy (Ashly Burch)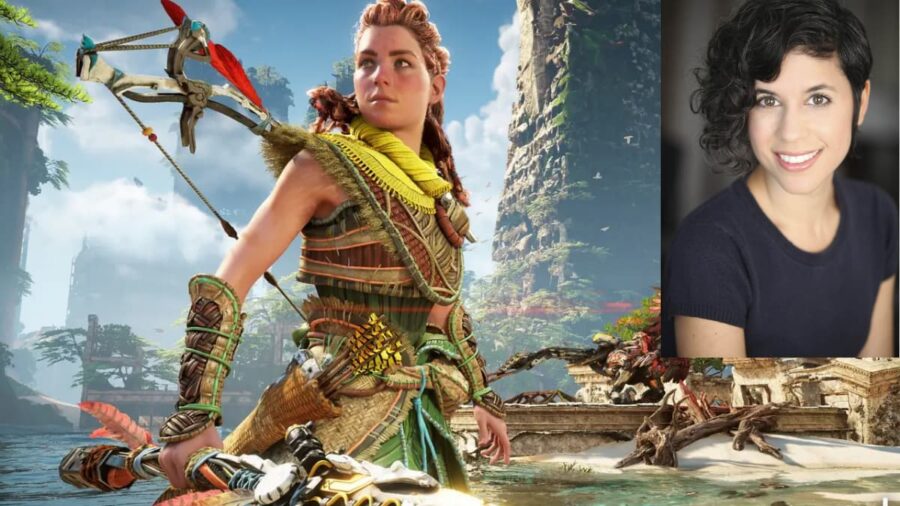 Ashly Burch also voiced Aloy in the original, Horizon Zero Dawn, so if you have played the first game you will already be familiar with her. What you may not know is that she is an actor that has voiced many beloved gaming characters over the years.
She is Chloe Price in Life is Strange, Tiny Tina in the Borderlands series, Sam Hill in Afterparty, Mel in The Last of Us Part II and to top it off she is also in the gaming-inspired Apple TV show Mythic Quest.
Her credits are a mile long, and you will have probably heard her in something before and not realized it.
Regalla (Angela Basset)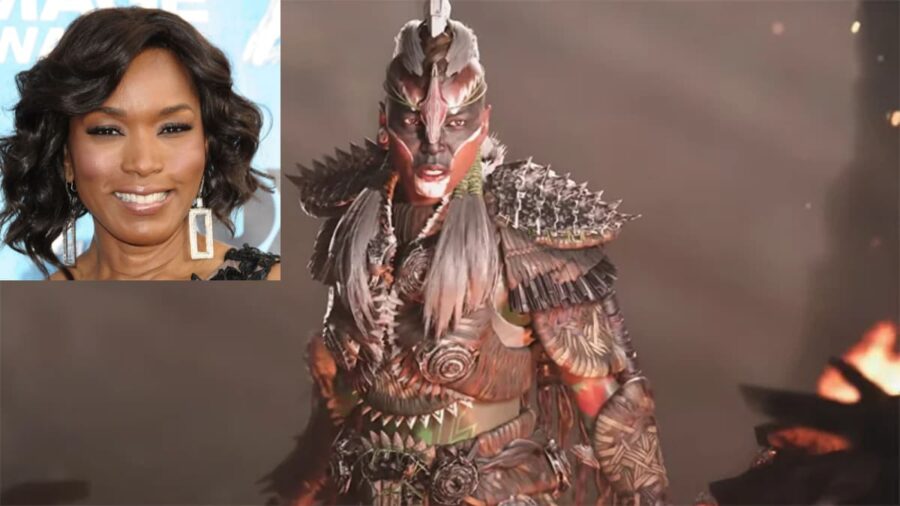 She may not be a super well-known voice actor in gaming just yet, but Angela Basset is definitely a mainstay in film and TV. She is best known for playing Ramonda in Black Panther, Reva Devereaux in Boyz n the Hood, Amanda Waller in Green Lantern, and having roles in American Horror Story: Coven, Freak Show, Hotel, Roanoke, and Apocalypse.
Her previous video game credit is a big one as well, as she voiced Aurelia Arnot/Six in Tom Clancy's Rainbow Six Siege.
Related: What does the skull mean next to Silent Strike in Horizon Forbidden West?
Tilda (Carrie-Anne Moss)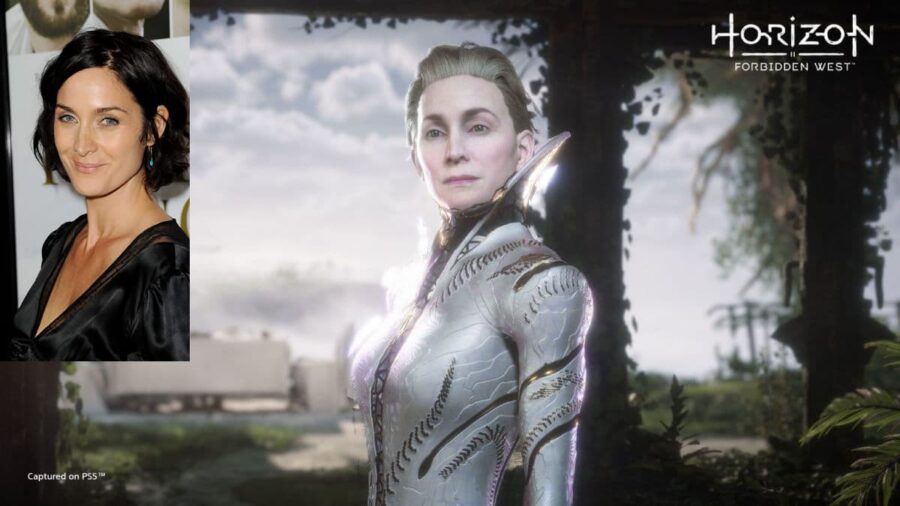 Carrie-Anne Moss is well-known in the film industry and has leant her voice to video games before. You will most likely recognize her most as Trinity from the Matrix films, but she has also been in Disturbia, Memento, and voiced Aria T'Loak in the Mass Effect series.
Erend (John Hopkins)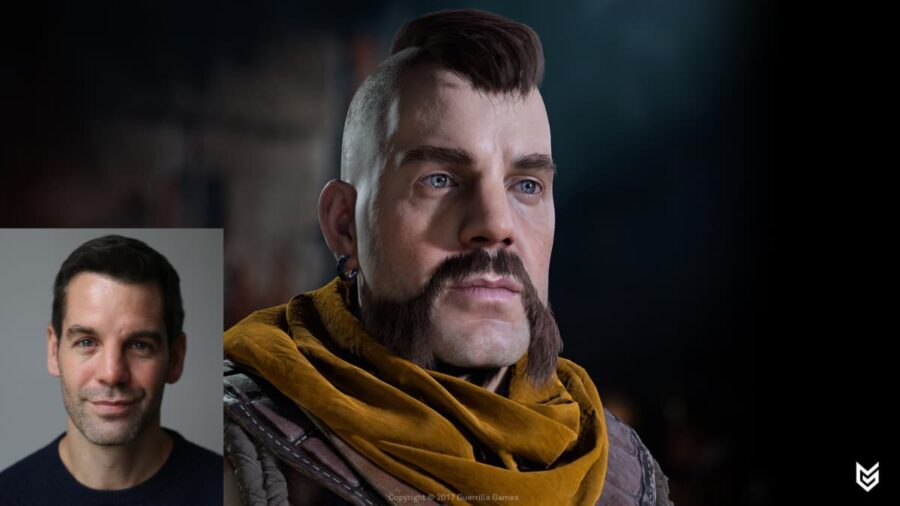 Erend was also in Horizon Zero Dawn, so you will be reacquainted with him whilst playing Forbidden West. The voice actor, John Hopkins, is known for his work voicing Lucas Grey (The Shadow Client) in the three most recent Hitman games.
You may also recognize him as Maxwell Roth in Assassin's Creed: Syndicate, Aaron Keener in Tom Clancy's The Division, and Marius in Ryse: Son of Rome.
Related: How to change the time of day in Horizon Forbidden West
Varl (John Macmillan)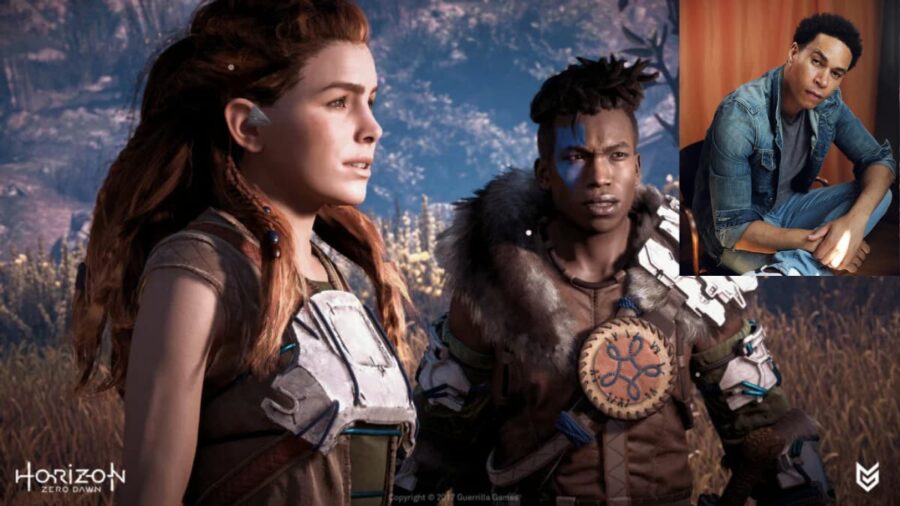 John Macmillan also voiced Varl in the first game, so he is another one on this list to be reprising a role. He has also done other work such as voicing Henry "Hank" Mitchell in Amnesia: Rebirth and is Ser Laenor Velaryon in the Game of Thrones spinoff House of the Dragon.
Sylens (Lance Reddick)
Lance Reddick is the fourth person to be returning to the Horizon games as his character Sylens. He has also done gaming voice work before whilst portraying Commander Zavala in Destiny 2, and has film credits in such roles as Charon in the John Wick films.
You can also catch him in Young Sheldon as Professor Boucher, and Albert Wesker in an upcoming Resident Evil TV show.
Kotallo (Noshir Dalal)
Kotallo may be a new character in the Horizon games, but Dalal is no stranger to voicing video game characters.
You will most likely recognize him as Charles Smith from Red Dead Redemption II, but he has also played Gnash in the Fallout 76: Wastelands DLC, Jega 'Rdomnai in Halo Infinite, Cyberninja Oda in Cyberpunk 2077, and Khalil in Call of Duty: Black Ops III.
Looking for more content? Check out How to get rid of Firegleam in Horizon Forbidden West.