The Stillsands Tallneck in Horizon Forbidden West is a bit different than other Tallnecks. This one will require players to use Ballistas to take the machine down, where it can then be boarded and overridden.
First, players will need to head to the Stillsands Tallneck's location. An image of the map showing its location can be found further down in the guide.
On arrival, players will need to examine the machine caracasses in the area. They will find machines filled with harpoon-like projectiles littering the area. Interact with these to progress the quest.
This Tallneck can't be climbed, as there are no grab points low enough for players to latch on to. Aloy will need to use the Ballistas scattered around the area to take the Tallneck down. The Ballistas will attach weights to the Tallneck when shot, eventually causing it to fall. The first step is to find the first Ballista and shoot the Tallneck. An image showing the location of the three Ballistas can be found further down in the guide.
Once players have shot the first two Ballistas into the Tallneck, a group of machines will spawn and attack Aloy. These will be a real hindrance. The group of machines includes Burrowers, Skydrifters, and an Acid Bellowback. Take these machines down before finding the remaining Ballistas. Players can use the Ballistas to shoot the machines to make things easier, causing massive damage. This is especially helpful for defeating the larger machines, Acid Bellowbacks, from a distance.
Find the remaining Ballistas and shoot the Tallneck. This will cause it to fall to the ground.
Once the Tallneck has been downed, players can board its disc-shaped head and override it. Once this is done, the quest should be completed.
Where is the Stillsands Tallneck?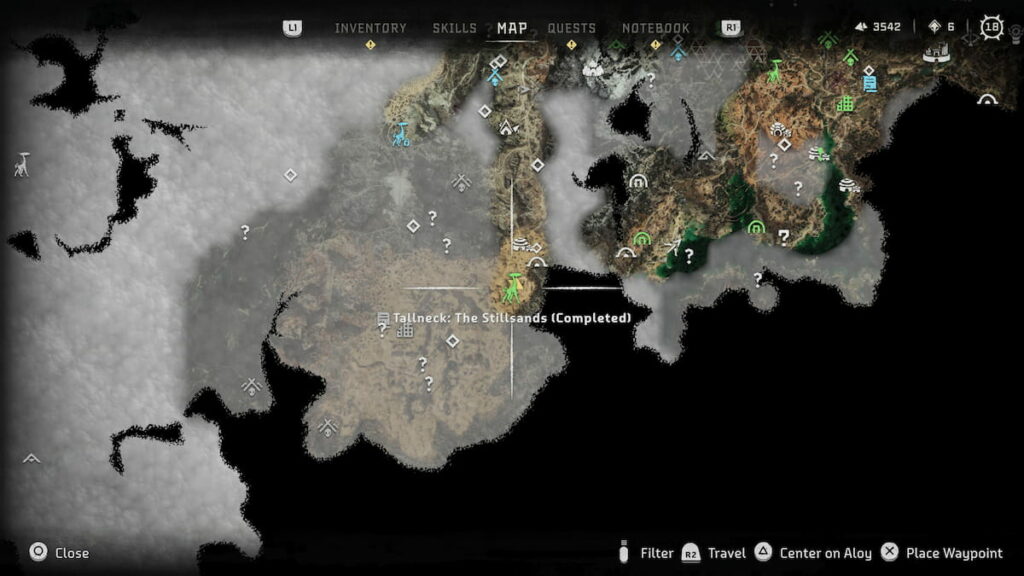 The Stillsands Tallneck is in the desert area of Horizon Forbidden West's map and can be found just northeast of the ruins of Las Vegas.
Where to find the Ballistas?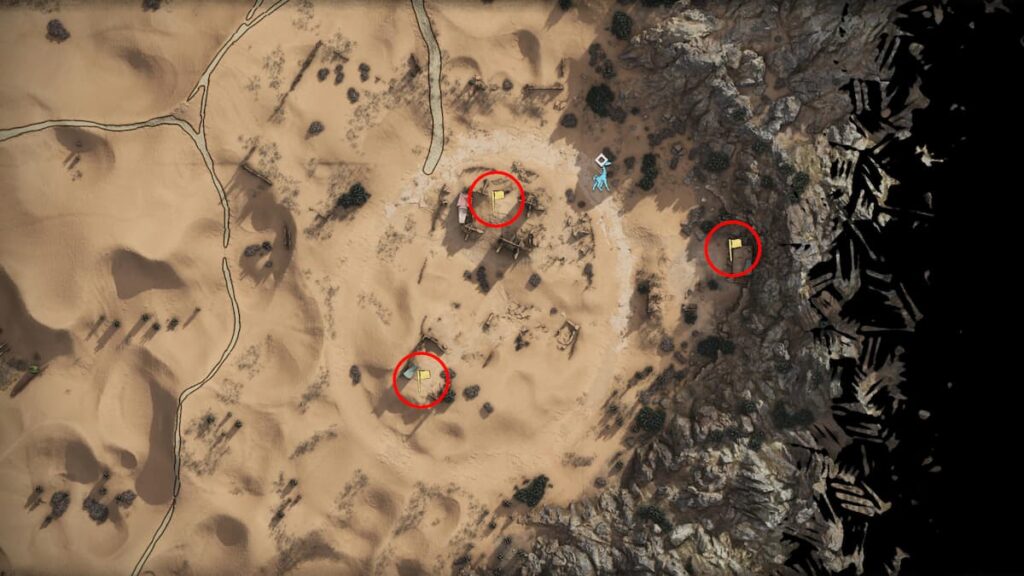 The Ballistas needed to take down the Tallneck can be tricky to find, especially the third one that is tucked away on the far eastern side of the area. The image above shows the location of all three Ballistas.
Interested in Horizon Forbidden West and want to read more? Check out How to defeat a Grimhorn in Horizon Forbidden West? on Pro Game Guides!