There are plenty of unblocked games and sites you can access at school or work. Listed below, you'll find several unblocked games sites to add to your schedule during your workday.
Most of these sites take a while to load because they are bigger games downsized to fit into a browser. Even though the wait is arduous, many sites have to do this when playing unblocked games since they use unity and HTML, which load the game completely in the browser before you can play it.
11 - Unblocked Games 99
Though Unblocked Games 99 is not as popular as the websites mentioned below, this website can also meet your gaming needs when you are at school or in a place where gaming websites have been blocked. The website is hosted on Google sites and has many games that you will love. As a bonus, you can play them without interruptions due to connectivity issues since they won't take up much data. There are many advertisements on the website, they're on the sides and out of the way.
10 - Tyrones Games
Players can choose from a wide range of games at Tyrones Games. Even though they do take a while to load, they feature Mario, Happy Wheels, and other games that don't take very long to play but can fill up 10 minutes at a time. Players can play many games on Tyrones Games by clicking on the game and then clicking the play button to the right. After selecting Play Now, players must wait for a few minutes before accessing the game. 
9 - Unblocked Games VEVO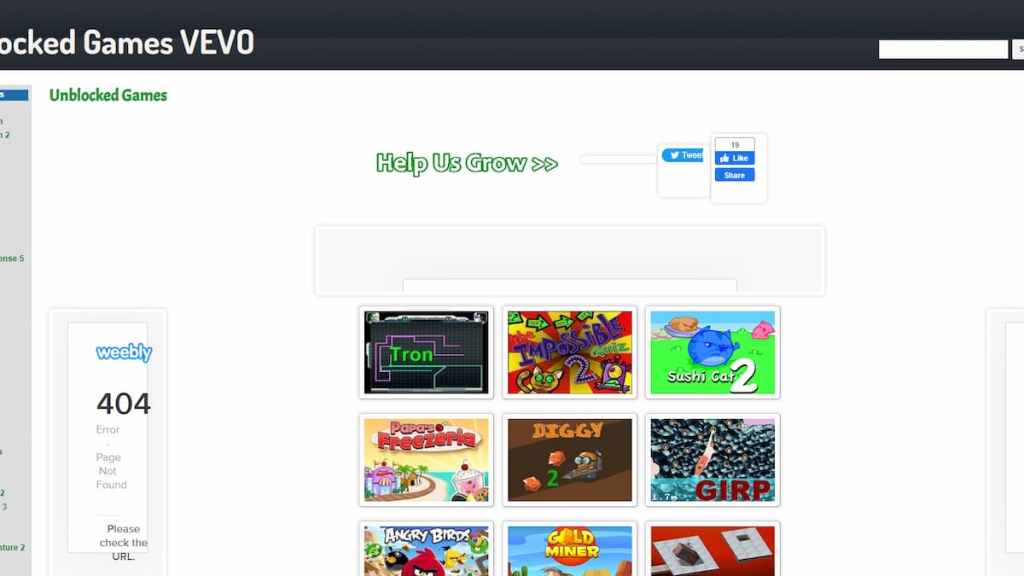 You can kill your boredom by playing games on Unblocked Games VEVO if you are at school or work. As opposed to other gaming websites, here, you have two choices. Games can be played online in the browser or downloaded in .swf format. We never recommend downloading, as playing online is always safer.
Additionally, you'll find various games based on your taste and available in different genres. We recommend starting with Minecraft as it is a good benchmark to see how your computer will handle games.
Related: How to play Minecraft Classic Unblocked at School or Work
8 - Unblocked Games WTF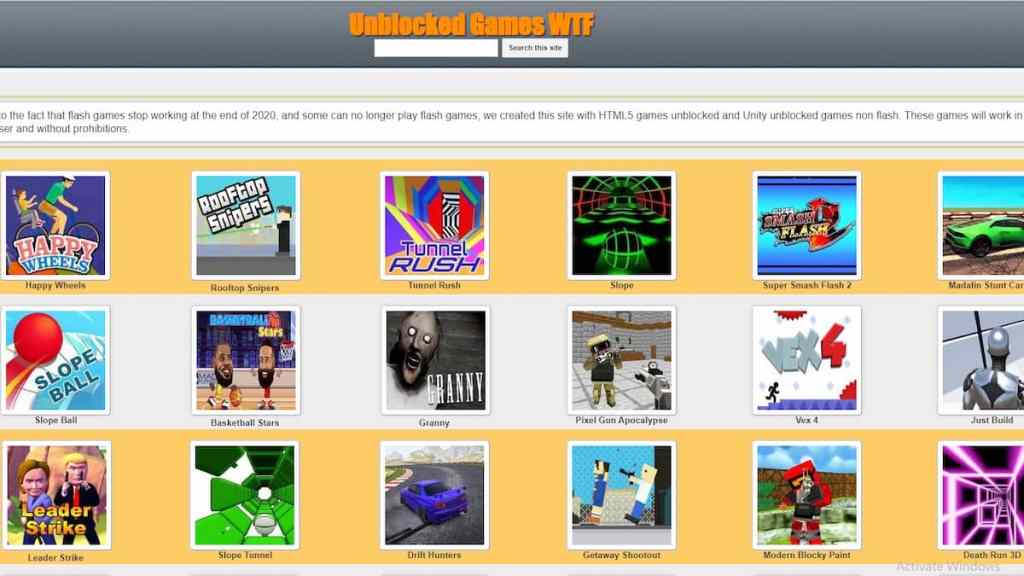 You're told that none of the games on Unblocked Games WTF should work on this website, but they do. WTF stands for "where's the fun?" and you can find that fun here. It runs with Google sites, so it is not blocked in schools. This site is fun because it hosts both flash and Unity games, with Unity games being more fun to play due to the effort their developers put into them. These games have been tested, and they work great, no matter what message you see when you first enter.
https://sites.google.com/site/unblockedgameswtf/
7 - BoredButton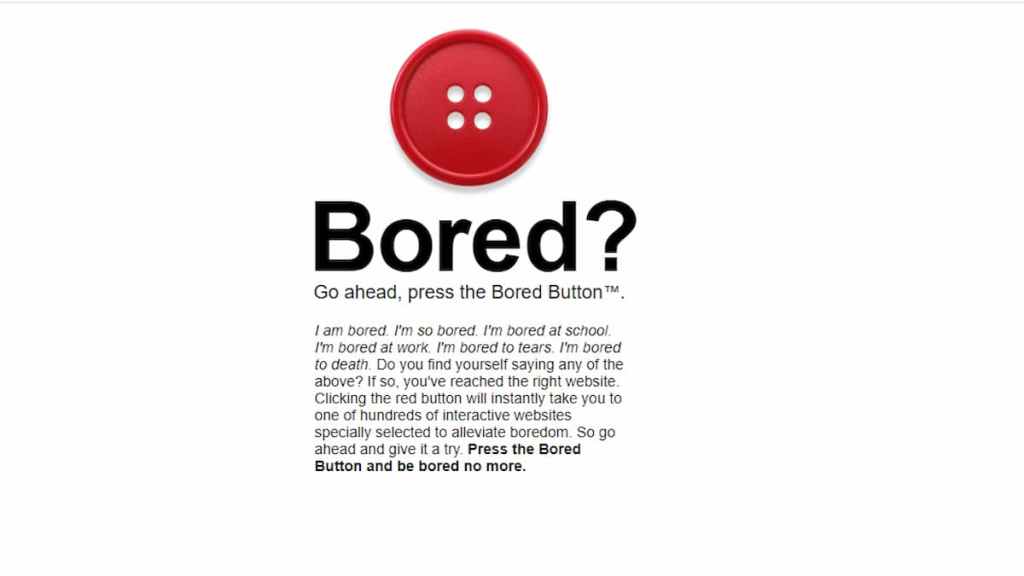 A website called Boredbutton invites you to click the red bored button to enter the world of entertaining games. Every time you click the red button, you will be given a random short game to play. The first game we played told us all of the things other people accomplished at our age and was depressing rather than fun. Despite that, clicking again brought us to a game where we had to click the button to gain points. Having many short games at your fingertips makes the button really fun to press.
6 - Cool Math Games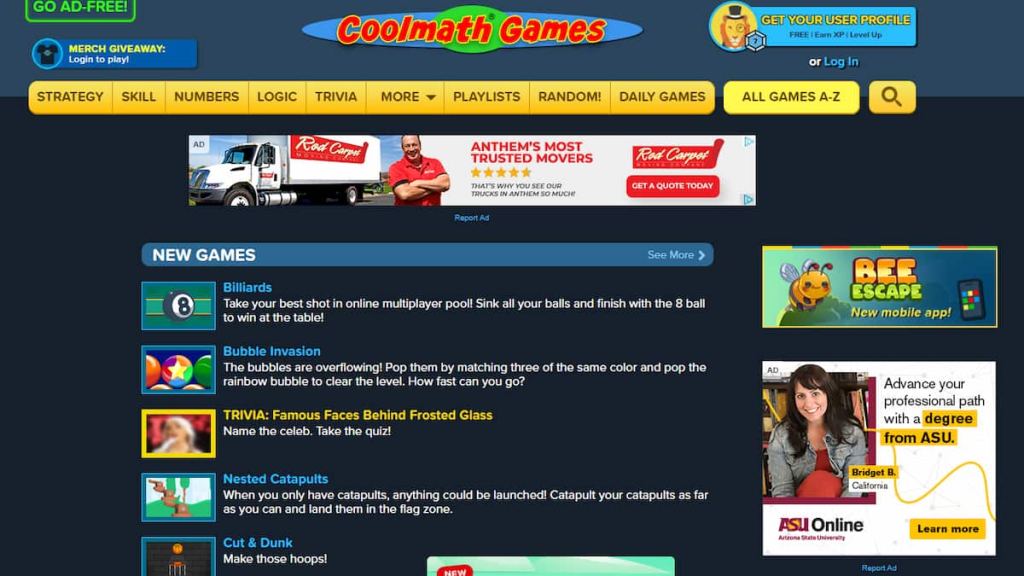 There are many memes about Cool Math Games because it is unblocked games royalty. Cool math games was made by a math teacher who created them to make math fun for people and kids who dislike math.
Coolmath Games is a fun brain-training site for people of any age, where logic and thinking are combined. Math games focus on math and are a great way to practice math in school while having fun.
5 - Unblocked Games 24h
With Unblocked Games 24h, you can play over 1000+ games straight from your browser and pass the time. You can play unblocked versions of the classic flash games on this website, among others. The games listed on this website have the advantage of being easy to play with friends. Don't worry, the site converted many of the games to HTML, so Flash usage isn't a problem.
4 - Unblocked Games Pod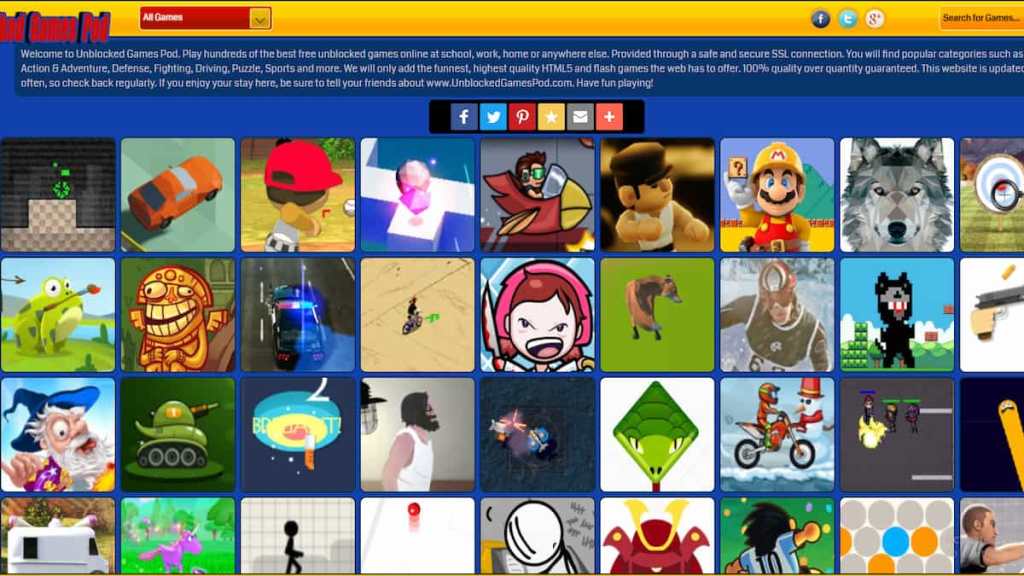 Unblocked Games Pod is the sister site to Bored Bro because the developer of these websites is the same person. Upon entering the website, you will feel like you are in a gaming environment, as it has been designed with interesting features like an altered mouse arrow, a classic navigation bar, and a colorful UI. It feels like the site was made with more thought than just putting a bunch of games together.
There are a lot more good games than shovelware, so you'll end up loving this site for how much it gives you.
3 - Bored Bro
Bored Bro is the sister site to Unblocked Games Pod because the developer of these websites is the same person. Likewise, Bored Bro has a creative user interface that will make you want to spend more time on their website. Here as well, you won't find thousands of games, but all the games listed on the website are superb.
Bored Bro is best known for its list of games, such as Sonic, Super Mario, Superman, Pokemon, Silver the Hedgehog, Mickey Mouse Sonic, Tailssky Patrol, etc., are some of their featured games.
Related: Best Unblocked Snake Games (2022)
2 - SonSaur Games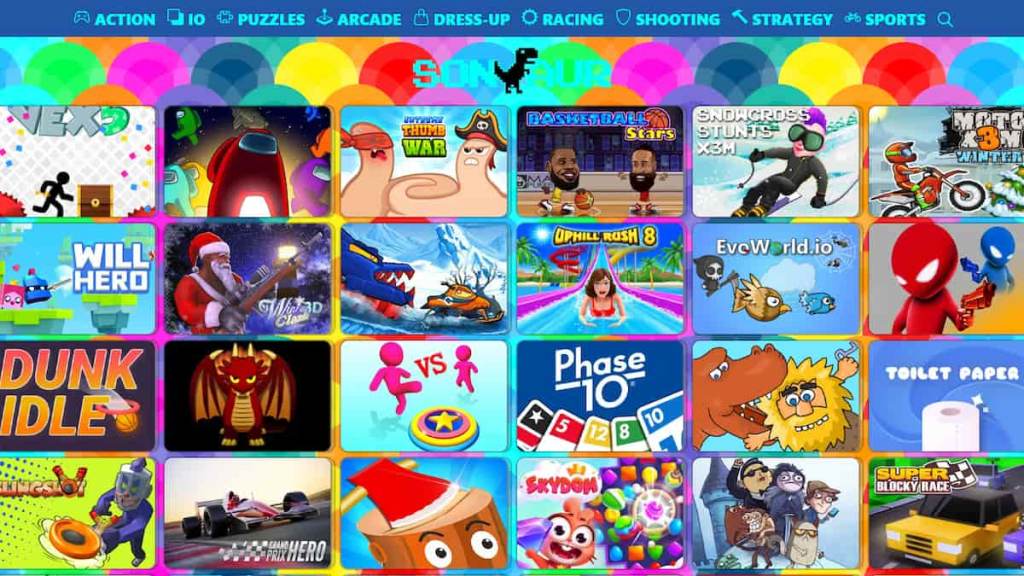 At SonSaur Games, you can play HTML, WebGL, Unity3D, and Construct3 games, all unblocked. There are many unique games you'll find here, and there is something for everyone. The best thing about SonSaur Games is that they offer a wide variety of games, from racing to action-adventure and everything in between. Normally, unblocked sites are small projects, but SonSaur seems to be a big company actively trying to expand.
1 - IO Games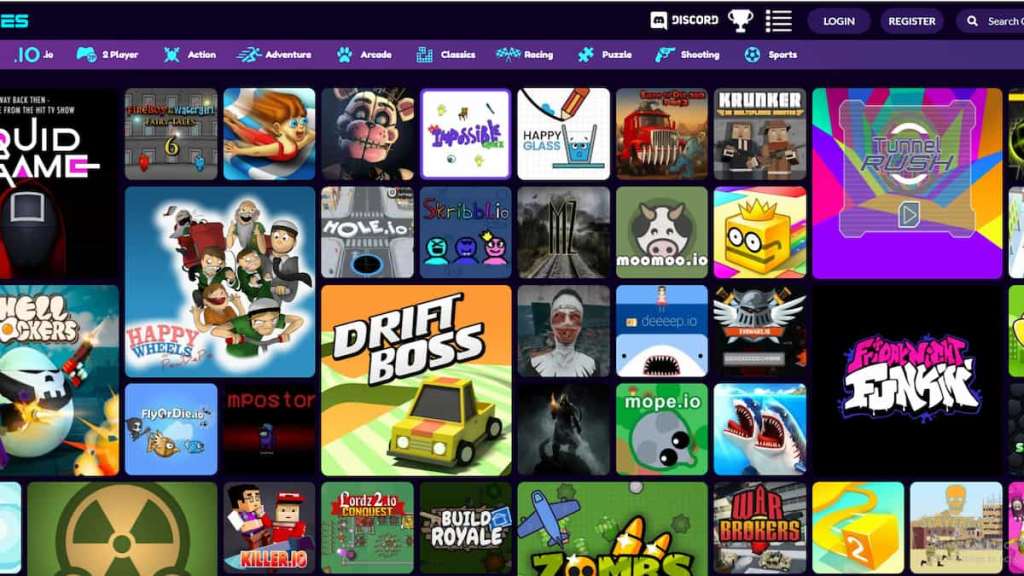 Games like IO Games are more or less like Google Games, and they offer a large selection of games to choose from. You will love their website as soon as you use it, and you will never be bored playing single-player games again. Using your phone, tablet, or PC, you can easily play the games using your normal internet connection. There is no need to download or pay for these games, they are all free. The quality of IO games is unbeatable, and they usually feature great multiplayer servers.
For more unblocked games, check out What is BitLife Unblocked? or How to play Pokémon Emerald Unblocked here on Pro Game Guides!