Our PS Plus Free Games list features every free game that has been available when subscribing to PlayStation Plus in 2021! We've got the full date ranges, as well as taking a look at some of the most frequently asked questions about the games available, as now the PlayStation 5 has been released, there might be some confusion on what game is playable on what console.
PS Plus Free Games List
Every month Sony is giving all subscribers of PS Plus a bunch of free games every month. This was limited to two PlayStation 4 games; however, since the PlayStation 5 was released, they have started to offer one free PlayStation 5 game. Meaning you can claim three free games every month and are yours to keep as long as you have a PS Plus subscription!
PS Plus | February
For February, Two PlayStation 5 games and technically two PlayStation 4 titles! Destruction AllStars, Control: Ultimate Edition, and Concrete Genie!
PlayStation 5 | Destruction AllStars
Free Period: Feb. 2 to April. 5
Entertain the crowds by bringing controlled chaos to the vehicular combat arena of this metal-crunching multiplayer game*. Pick one of 16 superstar competitors, then leap into four game modes, using timing, tactics and skills to cause carnage behind the wheel or create havoc with your parkour skills. Perfect your character's abilities – including a hero vehicle unique to them – to give you the edge in free-for-all battles or team challenges and become Global Destruction Federation Champion. The game also supports PS5's Game Help feature**, giving you hints and tips to become the ultimate destructive machine without the need to leave the game.
PlayStation 4 | PlayStation 5 | Control: Ultimate Edition
Free Period: Feb. 2 to March. 1
Master supernatural abilities and wield a shape-shifting sidearm in this third-person action-adventure from Remedy Entertainment (Max Payne, Alan Wake). Take on the role of Jesse Faden, Director of the Federal Bureau of Control, whose New York headquarters are breached by an ominous enemy. Despite outward appearances, the skyscraper's interior is vast and ever-shifting. You'll need to explore – and weaponize – this unpredictable environment to clean house and repel the invaders.

The Ultimate Edition includes the base game as well as The Foundation and AWE expansions.

And on PS5 console, use the console's Game Help feature** for hints and walkthroughs to help you solve puzzles and overcome challenges as you explore the Oldest House.
PlayStation 4 | Concrete Genie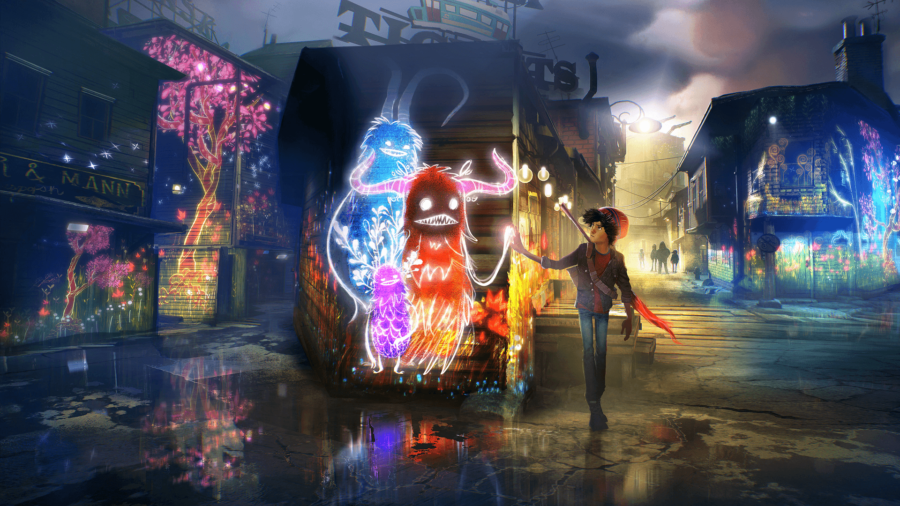 Free Period: Feb. 2 to March. 1
Pick up a magic paintbrush and return the polluted town of Denska to its former bright and bustling seaside self in this touching and multi-award winning action-adventure. Cleanse streets and alleyways, then use your Living Paint to create mischievous Genies whose magical powers will aid you in overcoming puzzles and seeing off bullies who pursue you. The game also includes two additional modes built especially for PS VR to let you further unleash your creativity***.
PS Plus | January
For the New Year, PS Plus does not hold back and offers three games to play. One PlayStation 5 game and two PlayStation 4 titles! Maneater, Shadow of the Tomb Raider, and Greedfall!
PlayStation 5 | Maneater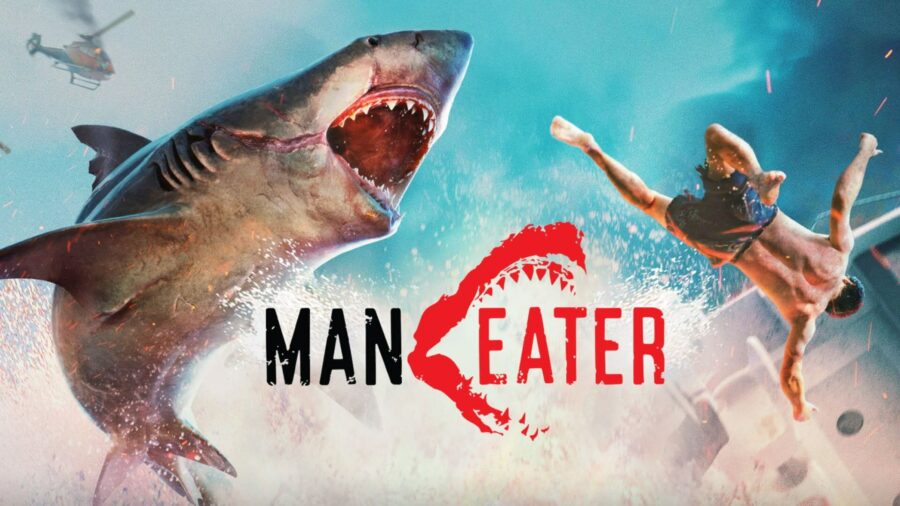 Free Period: Jan. 5 to Feb. 1
Experience the ultimate power fantasy as the apex predator of the seas – a terrifying shark! Maneater is a single player, open world action RPG (SharkPG) where you are the shark. Starting as a small shark pup you are tasked with surviving the harsh world while eating your way up the ecosystem. To do this you will explore a large and varied open world encountering diverse enemies – both human and wildlife. Find the right resources and you can grow and evolve far beyond what nature intended, allowing the player to tailor the shark to their play style. Eat. Explore. Evolve.
PlayStation 4 | Shadow of the Tomb Raider
Free Period: Jan. 5 to Feb. 1
Fight, explore, craft and survive amid the dense and perilous jungles of South America in Lara Croft's biggest adventure to date as you race to save the world from a Maya apocalypse. Gather resources and master the unforgiving terrain. Outgunned and outnumbered, you need to use your surroundings to your advantage; strike from the shadows and use mud to camouflage your presence. Use advanced traversal techniques to reach long-forgotten tombs and negotiate deadly puzzles.
PlayStation 4 | Greedfall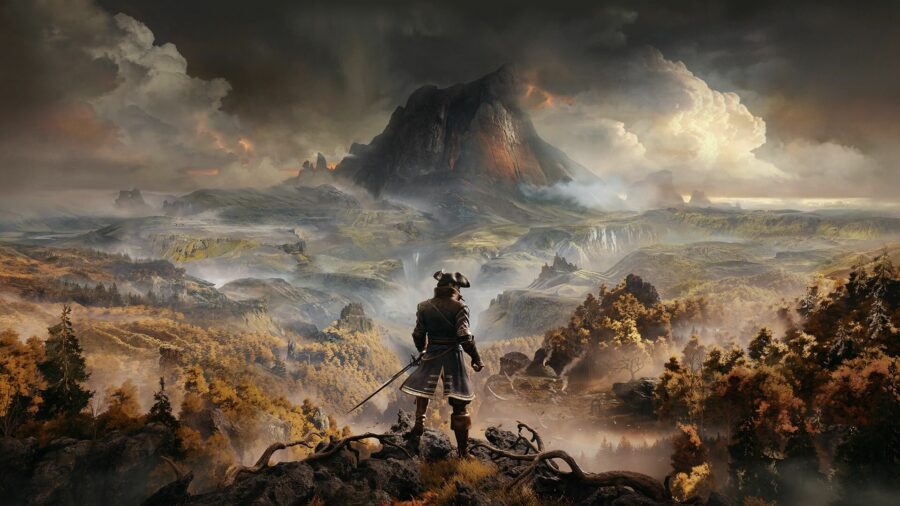 Free Period: Jan. 5 to Feb. 1
In this stunning action RPG, explore uncharted new lands as you set foot on a remote island seeping with magic, and filled with riches, lost secrets, and fantastic creatures. You'll have complete freedom to shape your abilities, spells and skills and decide whether to complete objectives with combat, diplomacy, deception, or stealth. Forge this new world's destiny, as you befriend or betray companions and entire factions.
Can I get PlayStation 5 games when I only have a PlayStation 4?
You can get PlayStation 5 games when you only have a PlayStation 4, but you cannot claim them when using a PS4. You have to claim them using an alternate method.
It is possible to add PlayStation 5 games to your library, but only from a PC. To do so, sign into the PlayStation Store with your PS Plus account and find the PlayStation 5 game that is being offered for free. The site will recognize your account has a PS Plus subscription and will make the game available for free, and you can claim it from there.
You can do this because the site can't recognize the hardware the PC is using, as it's not a PS4 or a PS5. This means that you can claim games that you wouldn't normally be able to get. Do not worry if they do not show up in your PS4 library. This is because you are not on a PS5. If you sign in to your account on a PlayStation 5, the games will be available in your library.
This must be done on a PC. If you attempt this on your PS4, then the PS5 games will not show up, and it cannot be done.
If you also have a Xbox Gold subscription, why not check out the Xbox Gold free games coming in January!