In Lost Ark, you can travel to and from islands all across the Procyon Sea. Most of these islands have different collectibles on them that you can find and add to your Collectibles list. One of these many collectibles are Island Tokens. As described in the game, Island Tokens are "a gift that the islands give to those who truly admire and appreciate their existence." As you collect them, you can exchange them at a statue on Opher, the Lonely Island, for different rewards, including emotes, mounts, and even Masterpieces. In the North Procyon Sea, you can collect a total of 13 Island Tokens
Once you collect all of the Island Tokens, you'll receive the Proof of Adventure: Island Souls Achievement.
Where to find every Island Token in North Procyon Sea in Lost Ark
Where is the North Procyon Sea in Lost Ark?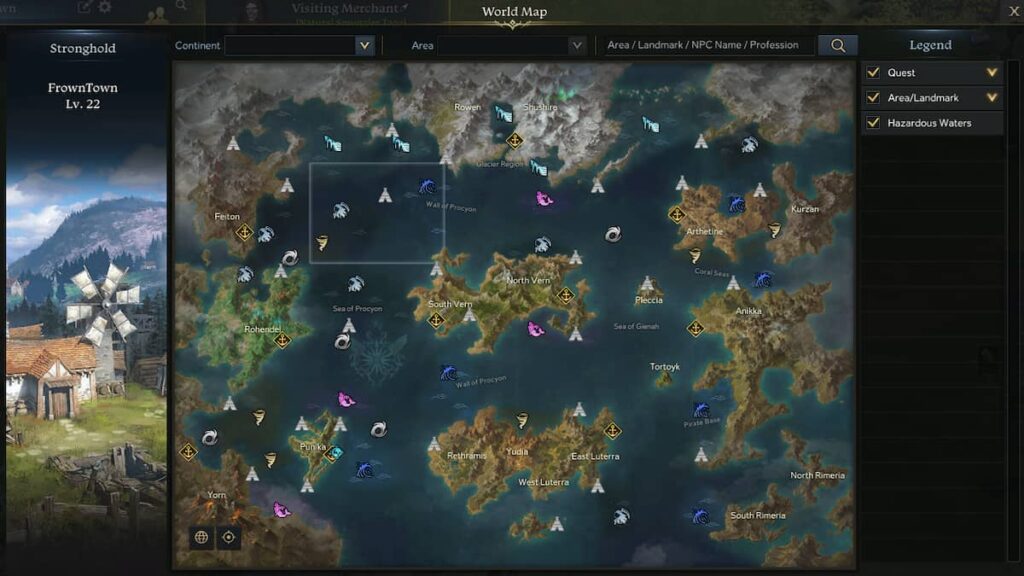 The North Procyon Sea is located east of Feiton and southwest of Rowen within the Erebos Ocean and Sea of Heavens.
Related: How to lock items in Lost Ark
Isle of Yearning Token
There is an elite enemy on the island named Slow Turtle Captain that you need to defeat for a chance of obtaining an item called the Setino's Secret Bag. When you open the bag, you'll have a chance of obtaining the Island Token. Considering this, it might take you a few tries to get the bag and even more tries to find the Island Token inside.
Island of Mist Token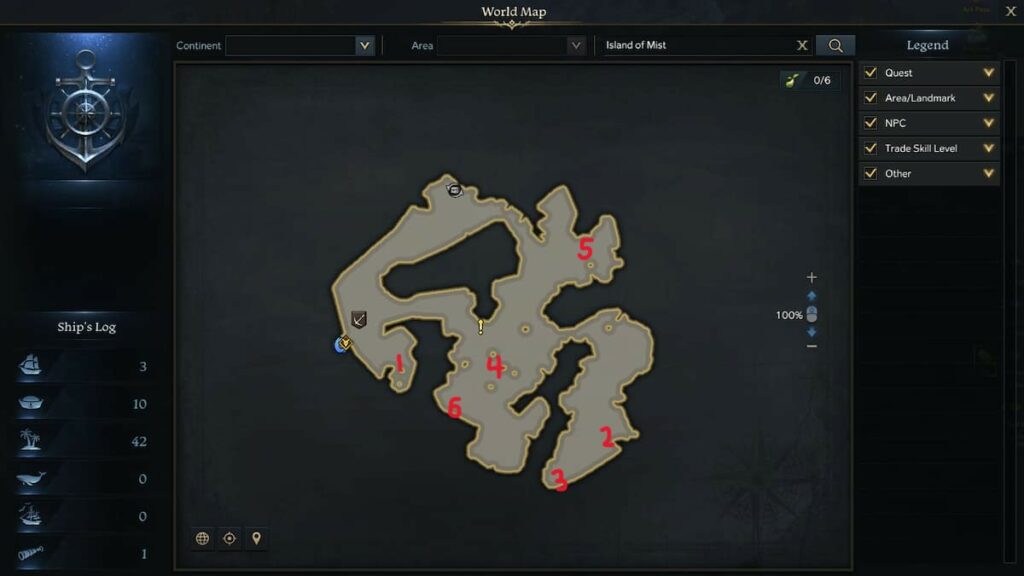 This Island Token is a little difficult to obtain, as you need to complete six secret quests on the island before you can obtain the quest that provides it to you as a reward. You must complete the first quest on the island, titled Island of Mist Friends, which then lets you complete the aforementioned six secret quests. The first three require you to interact with three items as outlined in the map above. The second set of three quests asks you to collect items from the monsters Contaminated Sting Moth, Forest Spider, and Tainted Kran. Their locations are also outlined in the map above.
Kharmine's Lair Island Token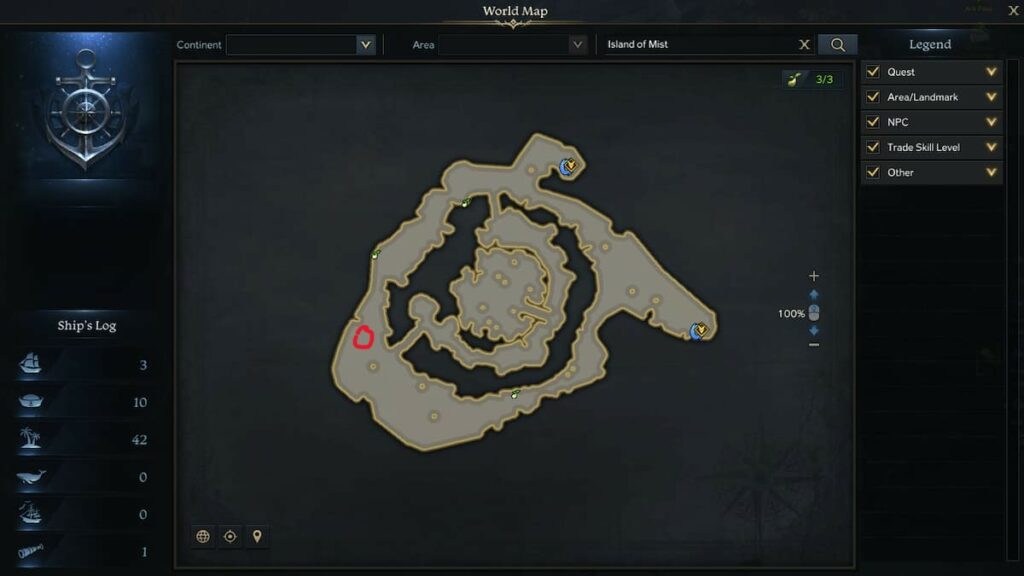 This Island Token can be obtained by completing the quest titled Dark and Pale that can be given to you by the NPC Sleepless Crow.
Monte Island Token
When you arrive on Monte Island, you will immediately notice chests everywhere. Opening them up will give you a chance of obtaining the Island Token. Be patient, eventually, you will come across it.
Fantasm Island Token
The Fantasm Island Token can be acquired after first completing the Una's Task titled Poetry in Motion seven times. Once that's been done, you must complete it another seven times in order to receive the token.
Eternity Isle Token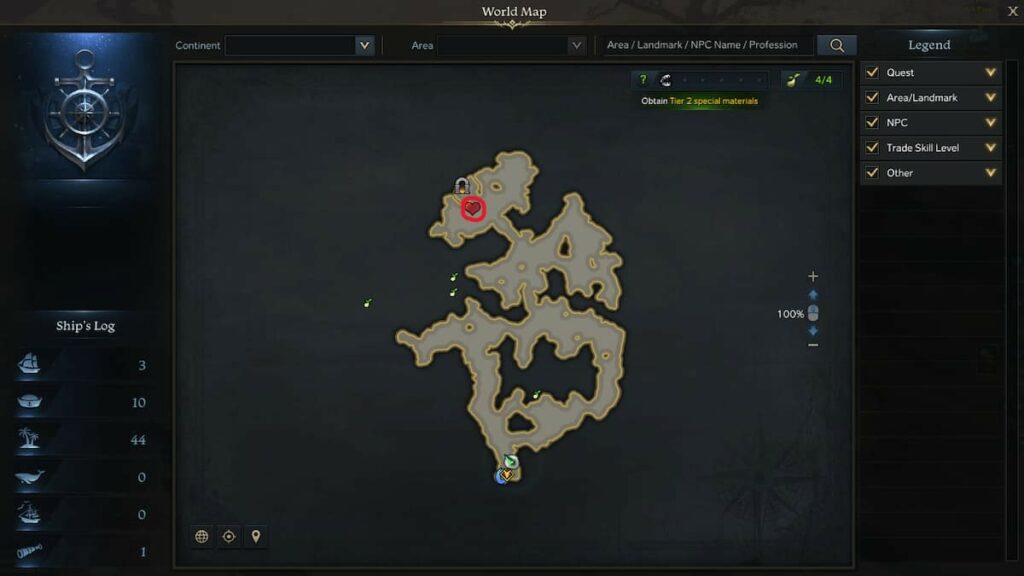 This token requires you to reach the Trusted rapport stage with Mari. She can only be found on the island after completing every available quest on the island. Then, she can be found directly in front of the secret laboratory dungeon.
Sublime Isle Token
The Sublime Isle Token is a rapport reward for reaching the Trusted rapport tier with either Ezrebet or Krissa.
Tranquil Isle Token
This Island Token can be acquired as a random drop from the island boss, Specter Lord. He is located at the end of the map and can only be fought if you're doing the island's co-op quest.
Asura Island Token
The Asura Island Island Token can be acquired after completing the second quest that is provided to you on the island titled Gangwoon's Rematch. This quest can be started and completed immediately after finishing A Mysterious Creature.
Related: What is a Roster Friend in Lost Ark?
Shadowmoon Market Island Token
Shadowmoon Market's Island Token requires several prerequisites before you can acquire it. First, you must have five Achievements, have completed the quest titled Thank You Chipmunk, have completed the quest titled Click! Lights and Camera, have completed the co-op quest titled Shadowmoon Dance x1, and have completed the Una's Task: Super Secret Materials for a Super Secret Project x5.
Unknown Island Token
The boss on Unknown Island has the ability to spawn in four different locations around the map that differ every time you enter the island. From each spawn point, there are three different paths that players can take in an attempt to find the correct one. You'll know that the correct one has been found when the floor begins sprouting vines and summoning mobs that you will need to defeat. When you reach the end of the path, you will be met with either Beast King of Light or Beast King of Darkness boss, who has a chance of dropping the Island Token.
Fermata Island Token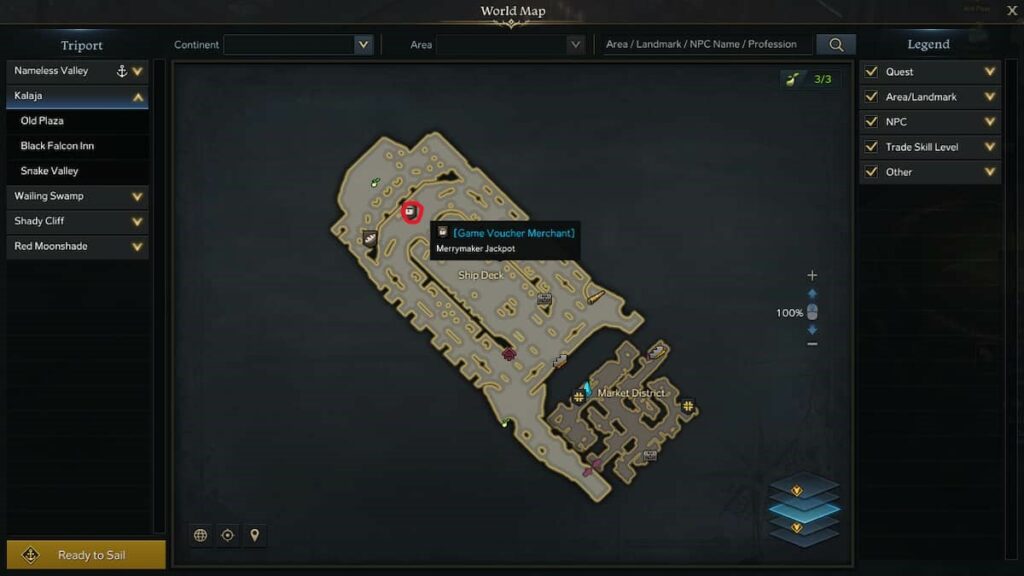 The Fermata Island Token can be acquired by buying a Game Voucher for 100 Pirate Coins from the Merrymaker Jackpot dealer. You will be asked to pick one of three jars, and the right one will contain the island soul.
Tooki Corporation Island Token
The Tooki Corporation Island Token is a reward for completing the quest titled A Genuine Single-Digit Tooki. This is the final main quest that you can complete on the island.
For more Lost Ark, check out both Yoz's Jar and Legendary Skins in Lost Ark, explained and Which ship should you upgrade White Wind vs. Estoque in Lost Ark? only on Pro Game Guides.