Some locations in Lost Ark allow the player to overlook towns and Areas. These are called Vista locations, and they fill up different parts of the Adventurer's Tome. Here are the entries for Arthetine.
Where to find all Vista locations in Arthetine in Lost Ark
Each Vista Location must be investigated, which cannot be done while the character is under attack.
Arid Path - Path Port Vista Location
You can obtain this one once you reach Arthetine. To get it, make your way to the southwest corner of the map in Lupen Port. The waypoint and first market area of Arthetine are right next to this. You have to travel to the end of the port to find the Vista location.
Nebelhorn - Lab Vista location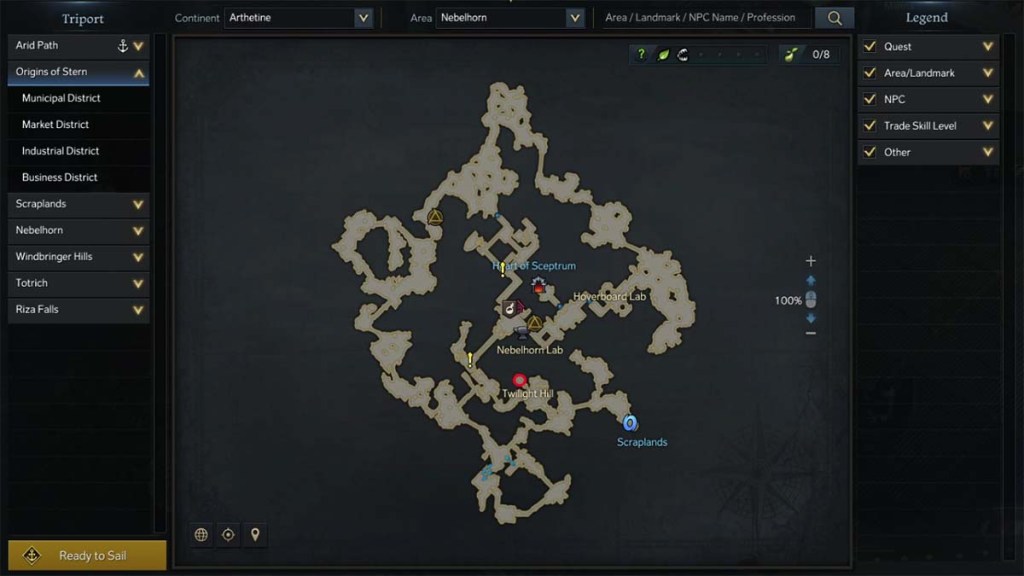 This location provides players with a view of the area below Nebelhorn. Visit Twilight Hill, south of the Nebelhorn Lab and northwest of the Scaplands map location. The Vista location is located on a balcony near Twilight Hill.
Origins of Stern - Panorama of the City Vista location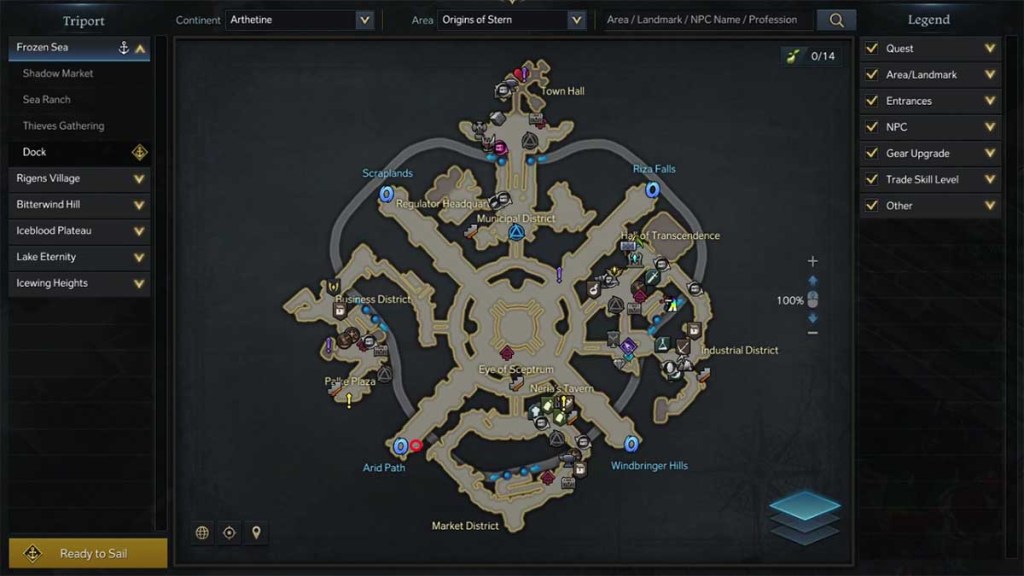 You can find this Vista location on the southwest end of Origins of Stern. On the south end of the bridge, you will see a corner with the Vista location near the railing just before hitting the Arid Path map change location.
Riza Falls - Whirlpool Observation Vista location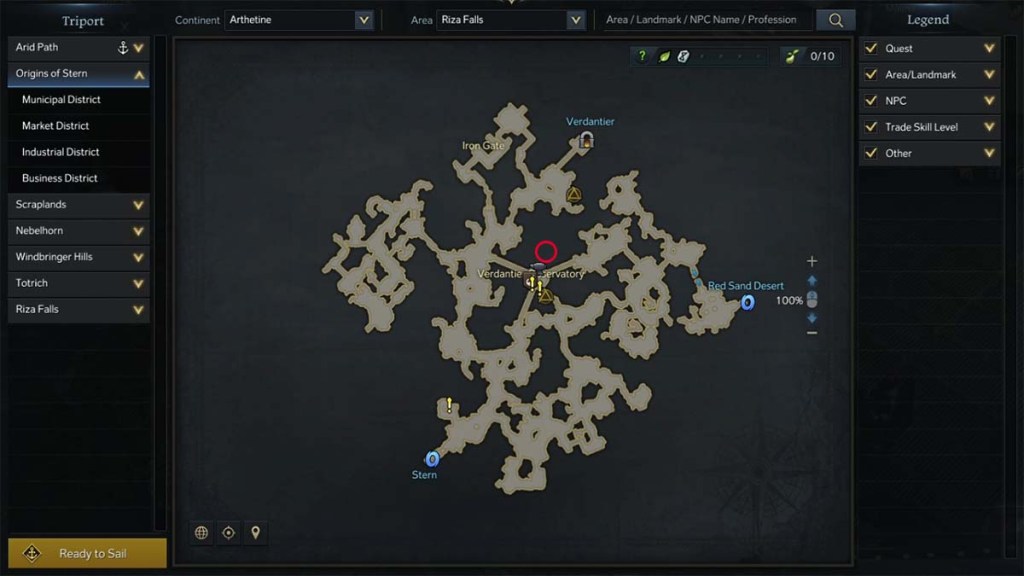 This one is a strange one. After completing The Sandy Path quest south of the location above, you can access this Vista location. Keep going back into the sand pool vortex until you reach this location. You will normally find the Vista location on the fourth or fifth try.
Scraplands - Valley and the Robot Wastes Vista location
You can find it at the center of the map in the Hoverboard Testing Site. Go to the edge of the tower facing north to find Vista's location. An electric fence surrounds it.
Totrich - Clockwork Square Vista location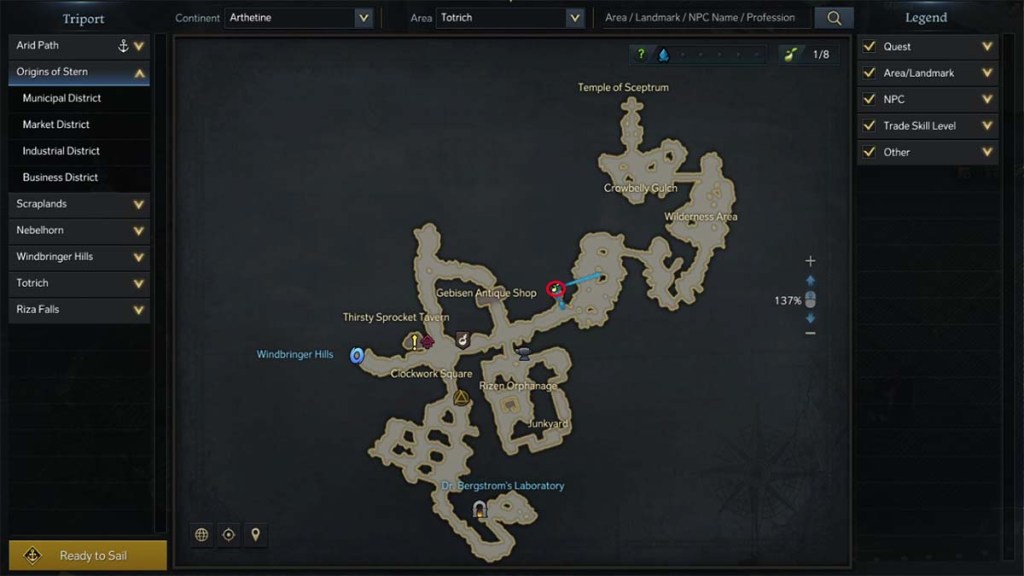 There is a ladder on the east side of Totrich, past the Gebisen Antique Shop, to climb to a higher point on the map. There is a Mokoko seed and this Vista location on this rooftop. Ensure your mouse is on the Vista location because the seed is in the way.
Windbringer Hills - Junkyard Vista location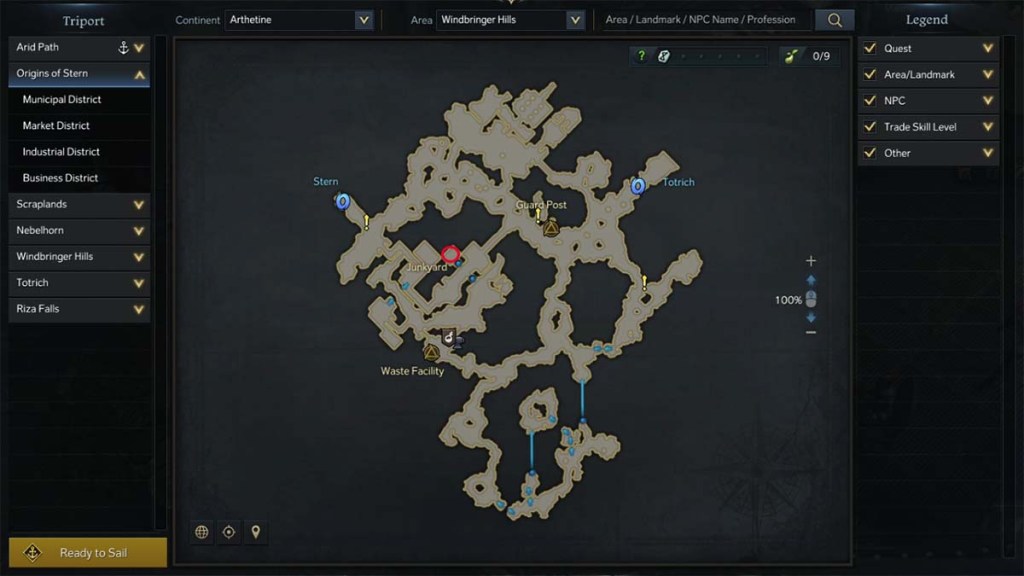 You can find the Vista location in the junkyard. Getting to this location requires a hovercraft, so you'll need to wait at the location opposite the one marked on the map. It's not accessible through the island bridge in between, but the island next to that one. If you get confused, the hovercraft will move back and forth on your minimap.
For more information on Lost Ark, check out How to craft Proxima Course Meal in Lost Ark and Where to find "Her Majesty's Secret" Hidden Story in Lost Ark on Pro Game Guides.