Finding and purchasing things from an auction has been a long-standing concept in the world of MMOs. The same goes for Smilegate's Lost Ark. You can access Lost Ark's Auction House by finding a Market Broker in any major city. The example below shows the Market Broker in the International District in Vern Castle. Unfortunately, you won't have access to this NPC from the moment you start the game. This means you'll need to unlock the Auction House beforehand. It's important to note that you will need to be at least level 30 before you can access the Auction House.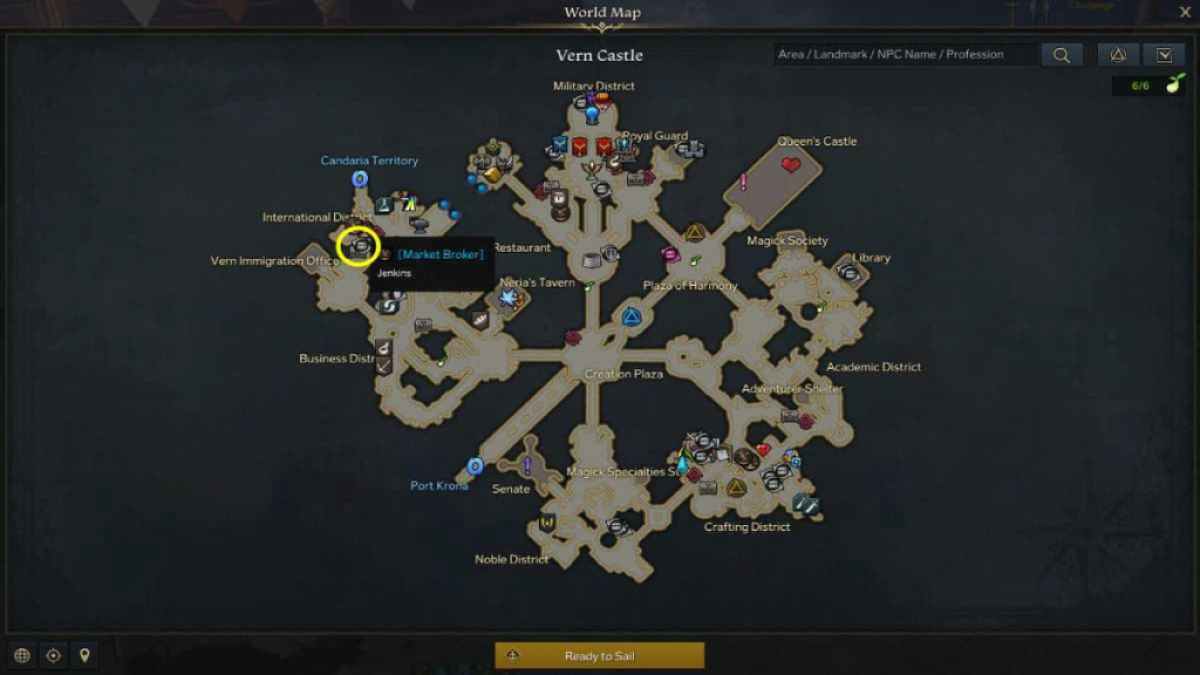 How do you use the Auction House in Lost Ark?
The Auction House offers players a list of many different items that are currently available for purchase. With a vast selection of offerings, players can easily navigate through the inventory using the built-in search and filter tools to find exactly what they're looking for.
Once an item catches your eye, you can either place a bid or opt for a buyout. Placing a bid allows you to set your own price for the item, and if your bid is the highest when the auction ends, the item is yours at the price you set. On the other hand, the buyout option allows you to purchase the item immediately for an inflated price, bypassing the bidding process altogether.
If you want to sell an item from your inventory, simply click on the Register button at the bottom-right corner of the menu. Choose the item you want to sell, set the starting bid and buyout prices, and confirm to list it. Keep in mind once a bid is placed on your item, it is officially on the market and cannot be withdrawn. However, if your item goes unbid for an extended period, you have the option to withdraw it from the auction.
For more Lost Ark, check out both All Witcher Cosmetics in Lost Ark (and How to Get Them) and Lost Ark Brelshaza Cheat Sheet only on Pro Game Guides.