In Lost Ark, the "Abandoned Kid" Hidden Story in North Vern can be found in the wild Parna Forest. This is a three-location Hidden Story but the locations aren't too far apart from each other. It ends up being a quick clear when you know where to go.
"Abandoned Kid" locations
The first location to this Hidden Story can be found right on the water's edge in the Goblin Village. If you entered the village via the one-way slide, you'll pass right by this first spot on your way into the village itself.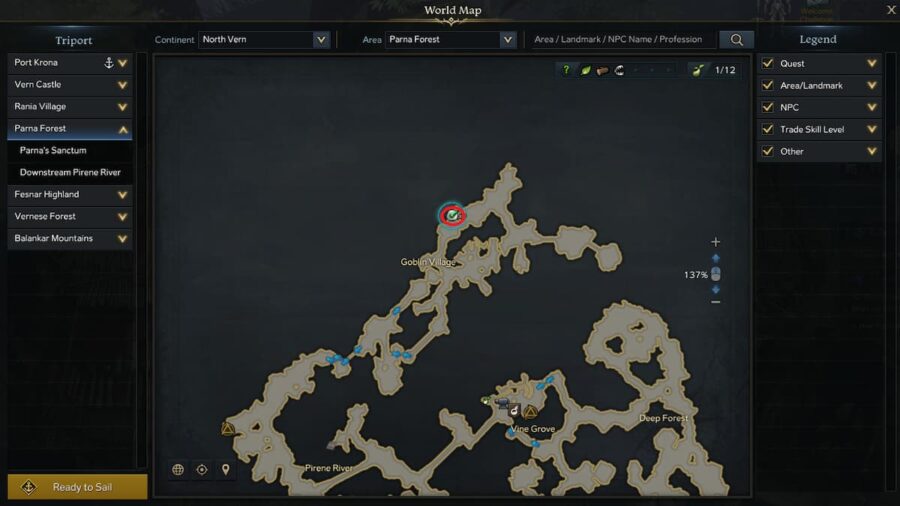 You'll have 20 minutes to make it from the first to the second location, but you shouldn't even need a full minute if you head straight there.
This second location is tucked into a corner between a goblin hut and a table.
Related: Where to find "Cross-border Obsession" Hidden Story in Lost Ark - Pro Game Guides
Once again, you'll have 20 minutes to find location three, but that is far more time than you'll need.
After heading East towards the dead end, hug the top wall of the map until you see a pile of debris. The third location is next to that debris. You may have to fight a slime that happens to wander too close, but after that, this Hidden Story is all yours to complete.
Go check out Where to find "The Last Mission" Hidden Story in Lost Ark on Pro Game Guides for help with another forest-dwelling Hidden Story!