The "Knight's Oath" Hidden Story is a short and simple single-location secret that you can quickly snatch while progressing on the main story. It's quite literally just a few steps away from a main story objective and grants you a point in Charisma, so there's no good reason to not scoop this Hidden story up.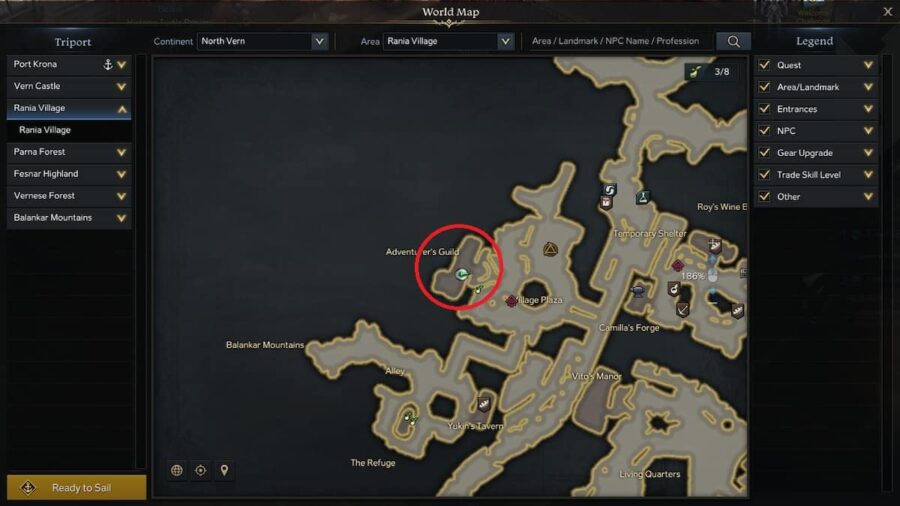 You'll want to keep progressing through the main story quests until you're eventually sent to the Adventurer's Guild in Rania Village. You'll find the "Knight's Oath" Hidden Story inside.
Related: Where to find "Legendary Phels" Hidden Story in Lost Ark - Pro Game Guides
After you enter, hang a left and then a right. You'll see some bookshelves in the back-right corner next to the Parna Forest Board. The "Knight's Oath" Hidden Story is there. Just press G when Investigate pops up and it's all yours.
If you're looking for more Adventurer's Tome completion progress, the Vern Anniversarry Spirits are also located here. Go to Roy's Wine Bar, talk to Roy, and switch over to the ingredients tab to pick yourself up a bottle of Tome progress for 18,000 Silver.
Looking for more secrets to unearth? Go check out Where to find Jeok Clan Miracle Drug in Lost Ark on Pro Game Guides!