The World in My Eyes is one of the safest Hidden Stories to complete in Lost Ark. You can find this story in the Delphi Township Area of the Anikka Continent. There are relatively few monsters nearby, and they're very weak.
You can find this Hidden Story on the east side of Delphi Township. The location will be northeast of the Salon and southeast of Delphi Forest. It's located next to a Waypoint, which is the safest and fastest way to find it.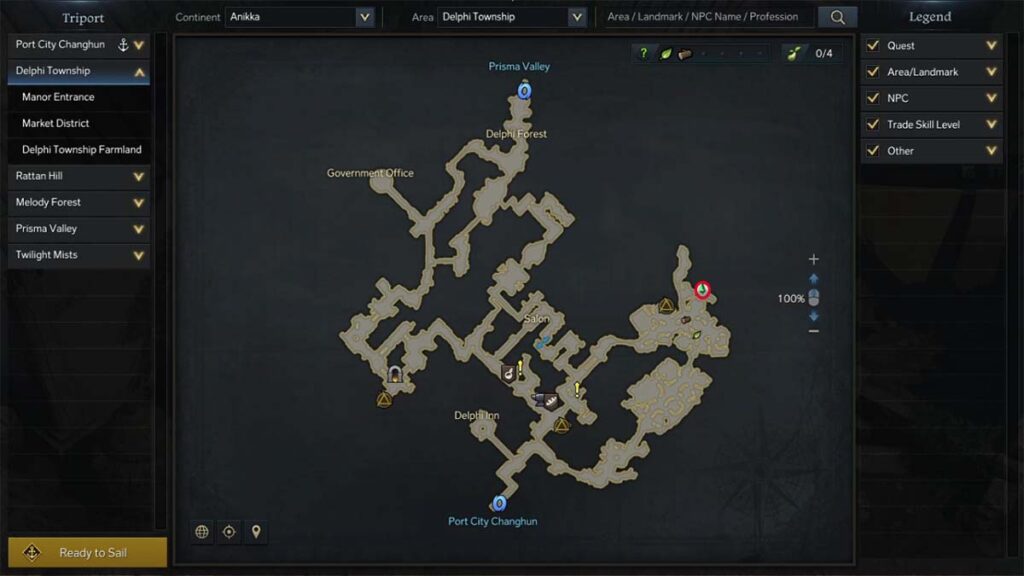 The spot is marked on the map above.
Related: Where to find "The Surging Yearning" Hidden Story in Lost Ark
There are two houses in the corner, one of which is destroyed. The trees in the corner provide shade for barrels thrown by the side. Investigate the barrels to uncover the Hidden Story.
As part of your adventure, you will need to locate the waypoint, so we recommend doing this Hidden Story first. From the waypoint to the Hidden Story, there are no enemies, so you'll still be safe even if you have low Health.
For more Lost Ark guides, check out How to craft Deer Hind Hooves Stew in Lost Ark or How to craft Soup of Transcendence in Lost Ark right here on Pro Game Guides.