There are six classes in Mass Effect 2, and with the release of Mass Effect Legendary Edition, there has never been a better time to play Mass Effect 2. Each class specializes in a different field—Combat, Tech, or Biotic—and some classes are hybrids. With so much choice, it can be challenging to pick the best class for Mass Effect 2. Here is every class ranked from worst to best in Mass Effect 2.
Mass Effect 2 Class Tier List
| Tier | Mass Effect 2 Class |
| --- | --- |
| S Tier | Vanguard |
| A Tier | Infiltrator, Sentinel |
| B Tier | Adept |
| C Tier | Engineer, Soldier |
Best Classes in Mass Effect 2, Ranked
6. Soldier
The Soldier is a pure combat specialist. This class specializes in all weapon types, special ammo types, and weapon powers. The Soldier is still a viable class; however, as the five other classes can still use weapons with high effectiveness, this class's lack of Tech or Biotic powers makes it hard to recommend unless you want to only use weapons during your playthrough.
5. Engineer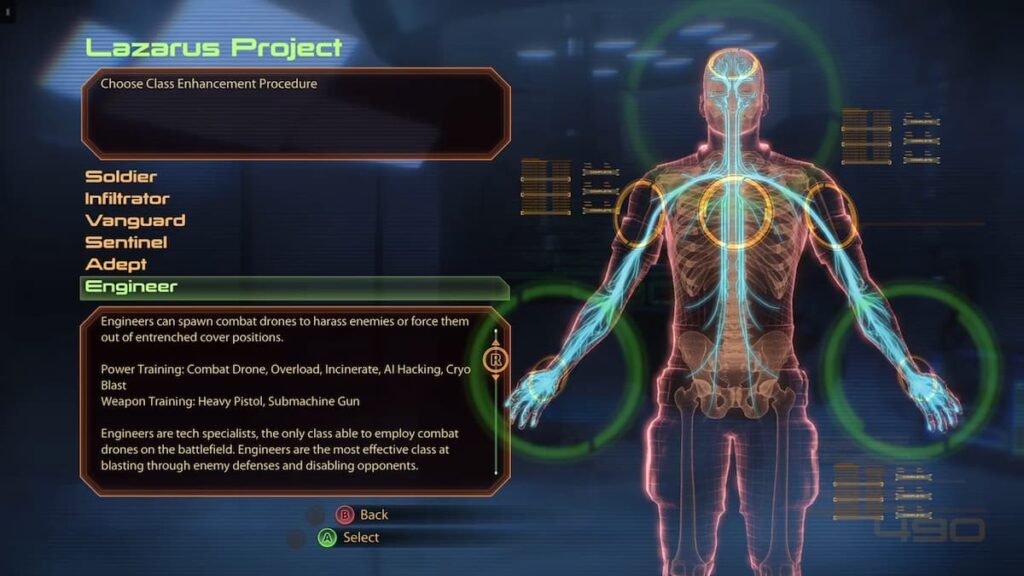 Engineers are tech specialists. This class can use heavy pistols and submachine guns with tech powers, such as combat drones and AI hacking, to affect the battlefield. Tech powers are most effective against shields and the Geth; however, unlike Mass Effect 1, enemies are much more varied in Mass Effect 2, making this specialization less effective.
4. Adept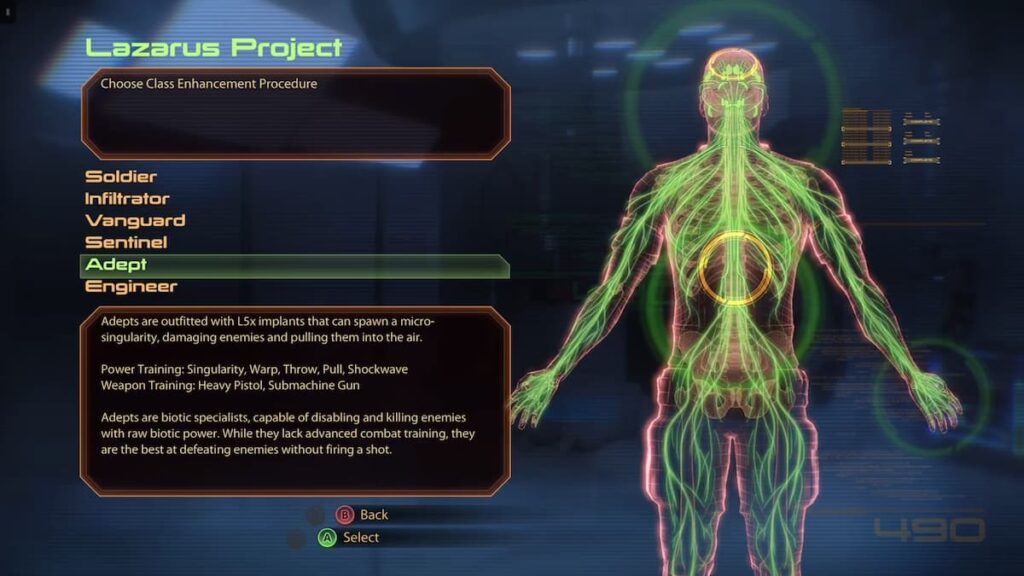 Adepts are biotic specialists capable of disabling and killing enemies with raw biotic power. This class suffers from the same pure specialization shortcomings of the Engineer and Soldier, making it a weaker option. It is better, however, as biotic powers are highly effective at damaging enemies and crowd-controlling multiple enemies. It's also extremely satisfying to pull enemies out of cover and shoot them down.
Related: All New Character Creation Options in Mass Effect: Legendary Edition
3. Sentinel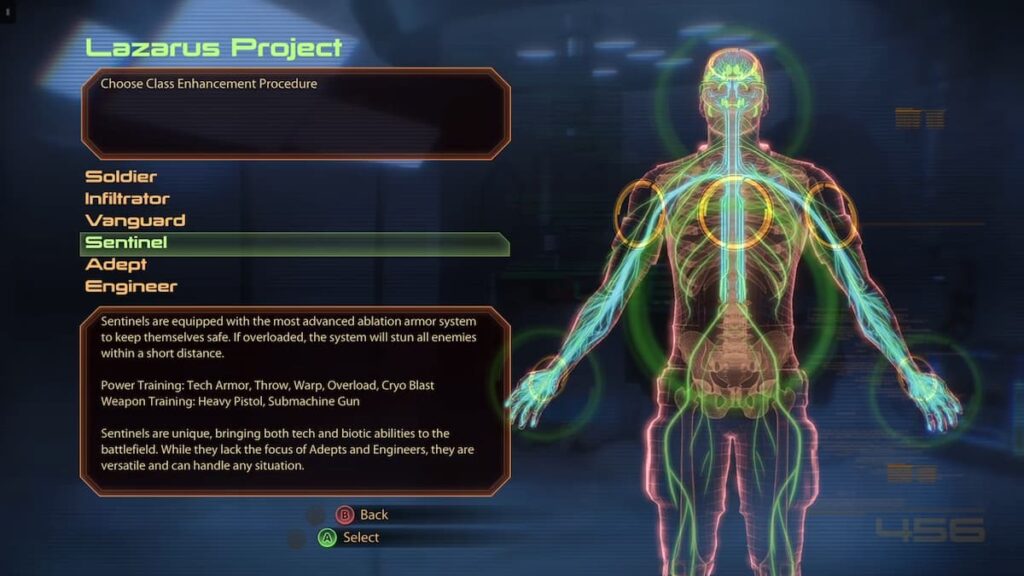 Sentinels are unique, bringing both tech and biotic abilities to the battlefield. They have the unique Tech Armor power for additional protection along with Adept powers at their disposal. This class is seriously lacking in combat abilities, which can make it a tough sell if you want to use weapons in combat. However, their Tech Armor puts them above the Adept.
2. Infiltrator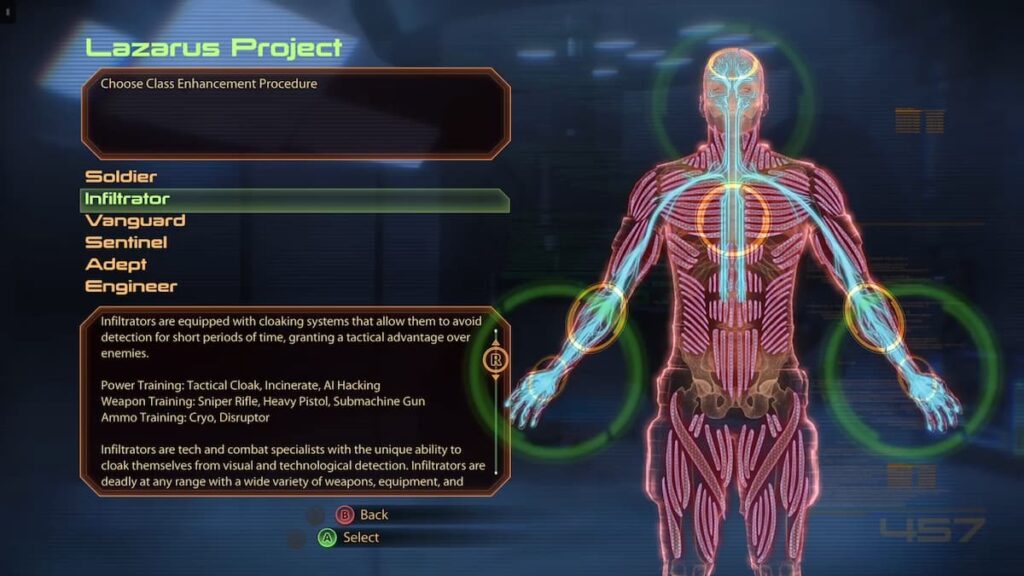 Infiltrators are tech and combat specialists with the unique ability to cloak themselves from visual and technological detection. This class is a Soldier and Engineer hybrid, giving you the best parts of these two classes in one while also having the unique Tactical Cloak power. This power can save you from certain death, as enemies will lose sight of you.
1. Vanguard
Vanguards are feared for their high-risk, high-reward combat style, closing quickly on enemies and destroying them at close range with weapons and biotic abilities. The Vanguard is an enjoyable class, with the unique power to teleport into enemies and deal massive damage with shotguns. You can use special ammo types to mop up enemies left behind. This class provides the flexibility of special ammo types and grants you access to biotic powers to stun and control enemies.
For more on Mass Effect guides, check out Every Mass Effect game, ranked from worst to best here on Pro Game Guides.