If you ranked every Mass Effect game from Worst to Best, Mass Effect: Andromeda probably wouldn't rank high. Still, it offers unique romance options that can be worth pursuing. If you want to know the best of these options, look below for our list on the best romance options in Mass Effect: Andromeda.
6 - Peebee
It's quite annoying to have PeeBee as a romantic partner. However, some players find her endearing. Peebee is a romantic option for male and female Ryder. While her bluntness can get annoying at times, it is useful because you can tell when she is falling for Ryder. She may not want anything serious at first, but over time, she becomes more invested in the relationship. PeeBee is a real hit-or-miss romance since she is over the top, and many players didn't like her in their party. If you like her personality, it's one of the easier romances.
How to Romance PeeBee
PeeBee is one of the easiest characters in the game to romance. You basically just need to be nice to her for her to develop feelings for you. On the Tempest, you should flirt with her. After meeting her in her apartment on the Nexus, you can enter into a friends-with-benefits arrangement or refuse and develop your relationship into something more serious later on.
Related: What are the 5 secrets in the Mass Effect 5 Poster?
5 - Avela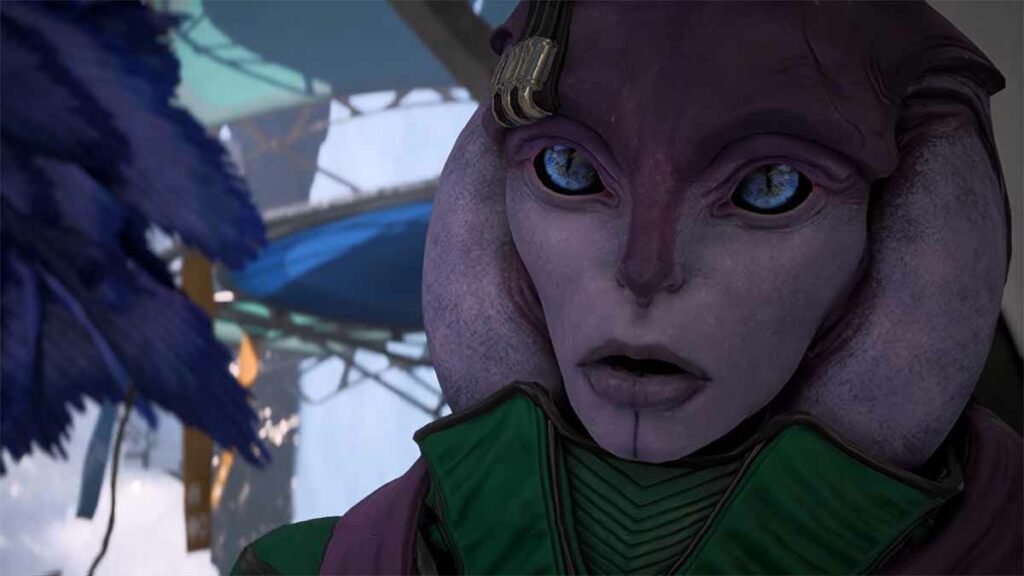 Avela is only a romance option for the male Ryder. Her motivation to learn about the Angara people's origins is strong, and she's very intelligent. As the player assists her in her search for relics to study, the relationship will grow. Avela is worried about being a distraction in this relationship, as they are both too busy to devote themselves to romance as much as they'd like. She ends the discussion by promising that when everything is over, they can begin again. This might seem odd to have on the list, but there is chemistry between Ryder and Avela, just as there was between Tali and Shepard.
How to Romance Avela
After completing her side quests, you'll be able to flirt with Avela, but there will be no love scenes or commitments. This is a romance that will only continue if she and Ryder come back in some sequel. In a similar way to how Shepard could only romance Tali after the first Mass Effect, Avela could play a similar role.
4 - Liam
Liam is the partner for the female Ryder and is somewhat easy to accomplish. Liam is the second crewmate that Ryder gets and can be a good friend to the male Ryder. He wants the player to know that he has trouble expressing his emotions, but it's more that he doesn't like to be negative. You can go on dates with Liam, who dreams of colonizing Andromeda. Liam mentions this initially, but his speeches during dates have a lot more gusto.
How to Romance Liam
Liam and Cora both are easy to get and go for as the opposite genders. Ultimately, you can unlock the loyalty mission by working on your relationship with flirting. Once the loyalty mission is complete, he asks players to meet him on Prodromos so that they can agree to be his partner.
3 - Cora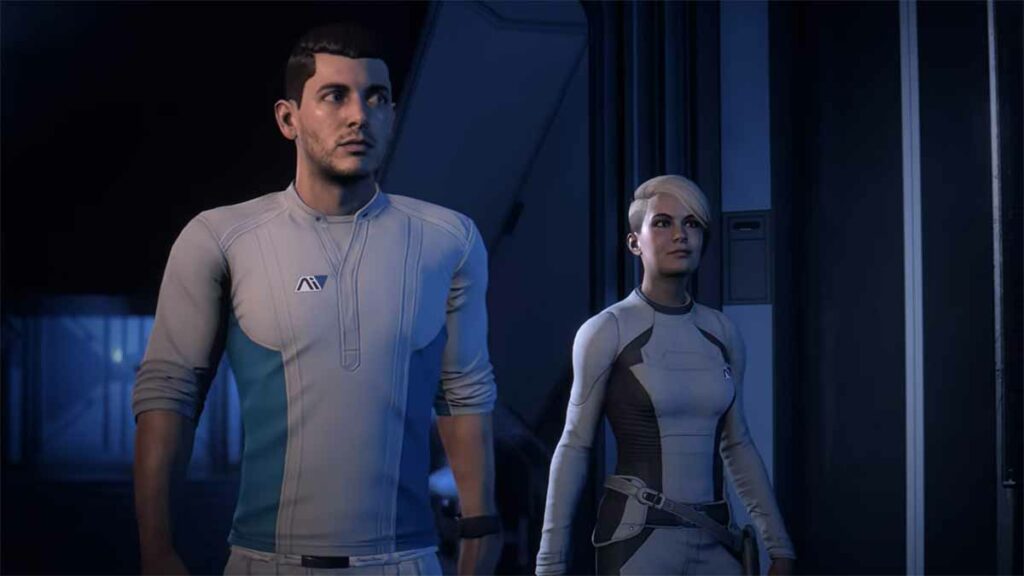 In Mass Effect Andromeda, Cora is the player's father's second-in-command. A male Ryder can only romance Cora, but it is the easiest romance to start. In the beginning, they have a rocky relationship because she believes she should have become the next Pathfinder instead of Scott. But eventually, she softens on Ryder. Despite being a fierce and talented fighter on the outside, she conceals a tender soul who longs for a home with a rose garden and someone to explore the world with. It is a strange turn of character, but it makes her more interesting to talk to.
Related: How to import your character in Mass Effect Legendary Edition
How to Romance Cora
While Cora is a very developed relationship, it is not one of the more interesting ones. The player must flirt with her regularly at every opportunity until she unlocks her loyalty mission. There are multiple parts to this loyalty quest, which ends with Ryder finding the lost Asari Ark. Upon completing the mission, players need to leave their ship and then speak to Cora. She will have a heartfelt conversation with the player, where they can agree to be partners.
2 - Vetra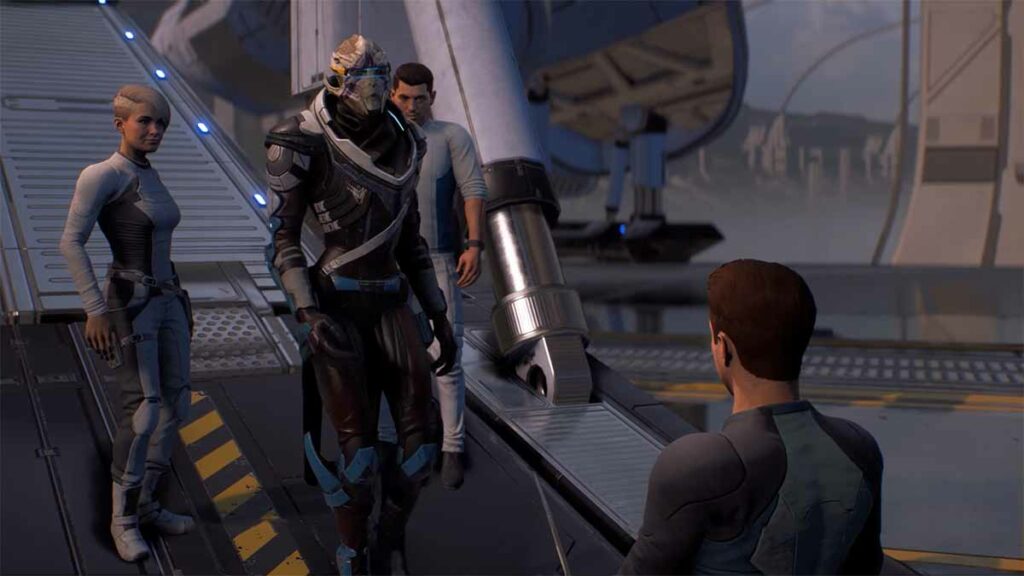 Vetra is the female Garrus of this series and can be romanced by both male Ryder and female Ryder. Vetra has a lot of dirty dealings under her belt, but she uses them to help the people. If anything, she's more helpful than the actual leadership of the Andromeda initiative. She is one of the more traditional romances, and she will try to be a good partner, which makes this one so satisfying. She actually just wants to have a normal relationship that you see on TV, which really rounds out her character.
How to Romance Vetra
Both Ryders have the option of dating Vetra. She's a Turian, so she's tough and will not try to give the player opportunities to flirt. Still, try and flirt as much as possible before her loyalty mission. During the player's loyalty mission, Vetra and the player have a conversation on the planet that will lead to the decision of whether or not to date.
1 - Jaal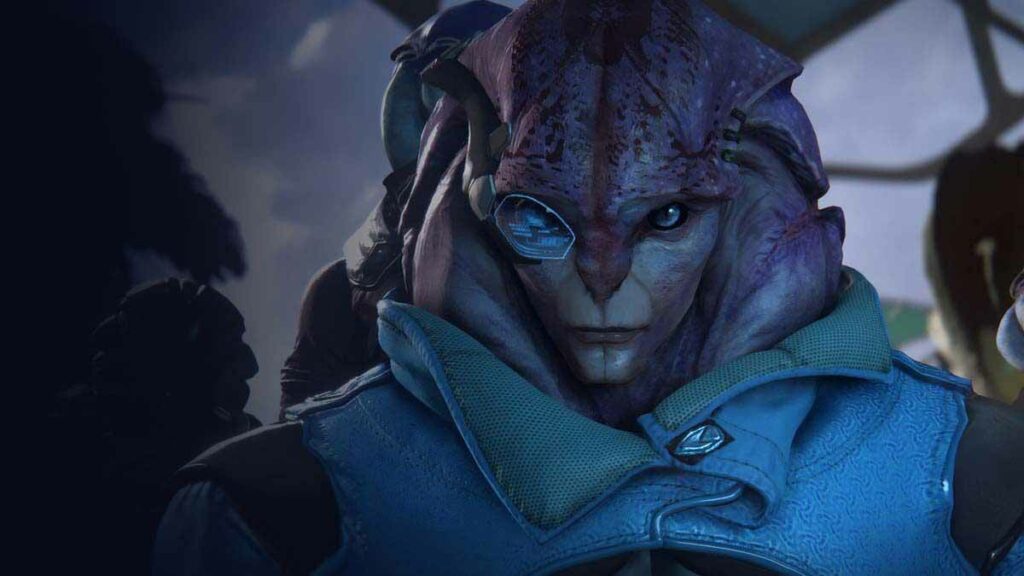 Jaal is an Angara that players meet in Andromeda. Scott and Sara both have romantic interests in Jaal. Jaal is a popular choice among the fanbase for many reasons. One of them is that he's the hardest to get to open up. You can't romance him until you're his friend, and that takes time. Then, he slowly opens up and introduces the player to his family. The fact that this is something he has never done before means he wants to take things seriously. This is one of the most formal romance options in the series as a whole, but that makes it pretty unforgettable.
How to Romance Jaal
Although the Angara are not afraid to express their emotions, they may be reluctant to act upon them. By choosing appropriate dialogue options, players can flirt with Jaal. Additionally, they must complete his loyalty quest, which consists of a number of smaller quests. As soon as that is done, players will receive an email inviting them to meet Jaal on Havarl, where they can become partners. It will take some time for Jaal's romance to blossom, but patience yields its rewards.
For more on Mass Effect, check out How to fix crashing in Mass Effect Legendary Edition or Is Mass Effect Legendary Edition on Xbox Game Pass? here on Pro Game Guides!