Here we will showcase some of the top shelf skins we could find for Minecraft.
How to download Minecraft Skins
If you want to download any of these Minecraft skins, all you have to do is hit the link next to "download here" and head straight to the skin sites. You can download the skins at both sites via a download button.
Once the skin is downloaded, you can then upload them to your Minecraft account. To do this, you will need to log into your account on the official Minecraft site and navigate to the profile section.
Under profile, you will then need to click skins and then select a file. This will open up a window on your computer, and you will then need to locate the skin you downloaded and upload it.
After that, hit apply when prompted, and that will be all you need to do, enjoy your new skin!
Geralt Of Rivia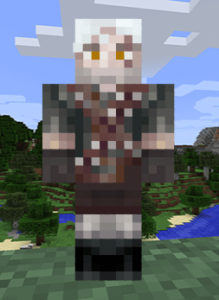 Hmmm the wind is blowing. Jokes aside here's a terrific skin of your boy Geralt of Rivia from the Witcher series, and comes even packaged with two swords, Sliver and Steel!
Ninja Turtle Raphael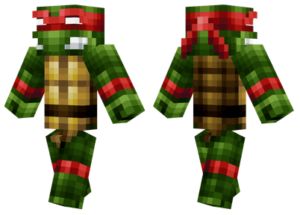 If you are a fan of Saturday morning cartoons, you probably know what this guy is. So give it a try if you are a fan of the Ninja Turtle's character Raphael.
Download Here: Raphael
Cyborg Slime
This first skin will be perfect for those who want to live out their days as a being of both metal and slime.
Deadpool HD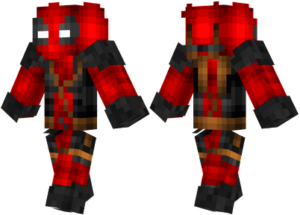 Here's a hd skin of the character Deadpool, a great skin for the everyday comic book fan.
Download Here: Deadpool
George Washington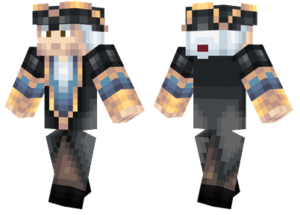 Here's a nice skin of the first president of the United States, with a really nice hat to boot.
Bugs Bunny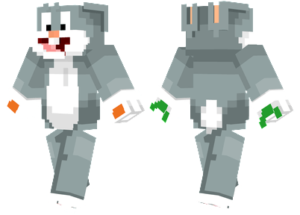 This skin is A very high-quality rendition of the looney toons character Bugs Bun, perfect for the everyday looney toons fan.
Green Alien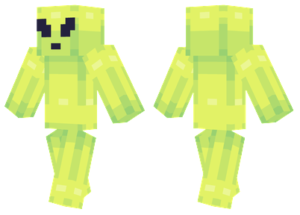 The government doesn't want you to know about this Green Alien skin as they probably keep it in area 51 somewhere.
Ant-Man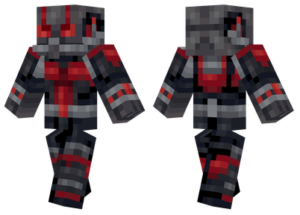 An incredible skin of the hero from 2015's Ant-Man, so give it a try if you are a fan of that movie.
Gold Knight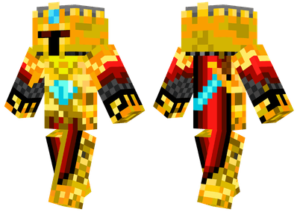 A knight in golden armor, perfect for the golden armor lover, or someone who just loves knight skins
Green Dinosaur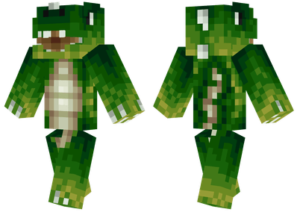 Here's a fantastic skin of a green dinosaur that will make any Minecraft player tremble in fear.
Doom Guy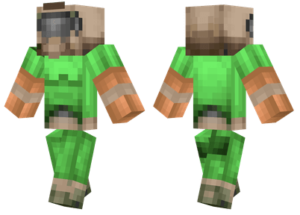 A perfect skin for those who are a fan of the Doom games, and demons also fear this skin.
Ice Cream Man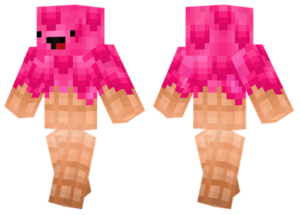 The description on the skin site reads this as a "Happy strawberry ice cream man," do I need to say more?
Pumpkin Slime
It's a Pumpkin Slime, whats not to love? It's also a perfect skin for the lover of both pumpkins and slime creatures.
Snorlax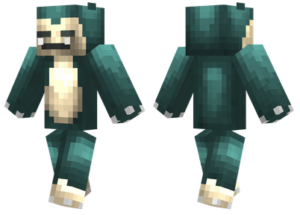 Next up is the classic pokemon Snorlax, he's big, and he snores!
Necromancer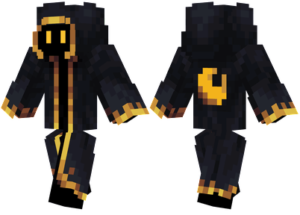 If you ever wanted to roleplay as a master of the undead, this Necromancer skin is for you. Just look at that high-quality robe design, amazing, simply unique!
Related: How to Install Shaders in Minecraft
Green Gummybear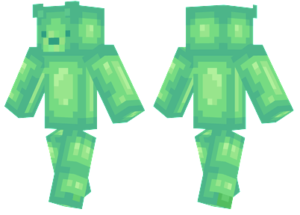 Here's a simple but decent-looking gummy bearskin; it's incredible and both delicious looking.
Chef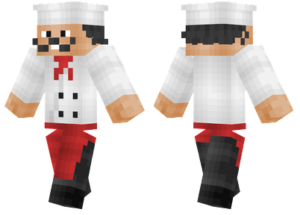 The perfect skin for someone who loves cooking their friends delicious meals in Minecraft, just look at that awesome chef hat!
For more on Minecraft, check out Best Minecraft Anime Skins and What are the Far Lands in Minecraft?