We're taking a quick look at how you can complete level 12 in Brain Out! If you're struggling with this one and are unsure of the answer, then this guide will get you onto the next one very quickly. Some of these are quite difficult and have you thinking outside of the box a bit too much, so let us help guide you on how to finish this up.
It appears at some point the Brain Out game has switched the puzzles around a bit, so this one used to be a different number but is now 12.
Level 12 Puzzle
The puzzle for number 12 puts you against Zoe and you'll need to win the game of tic-tac-toe. You are in a spot where you can't win with a single move, so how can you possibly win?
Hint: Two moves are better than one!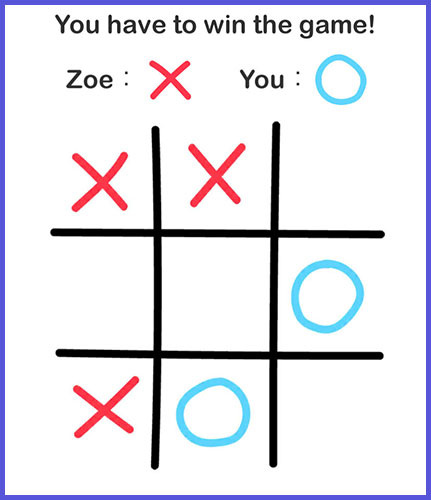 Level 12 Answer
The solution to this one is to make a double-move! You need to tap above and below the right blue circle you already have. This will give you a circle above and below it which gives you a tic-tac-toe! Obviously, you can't do this in a normal game, but Brain Out doesn't play by the rules! Here's a visual of where you need to tap: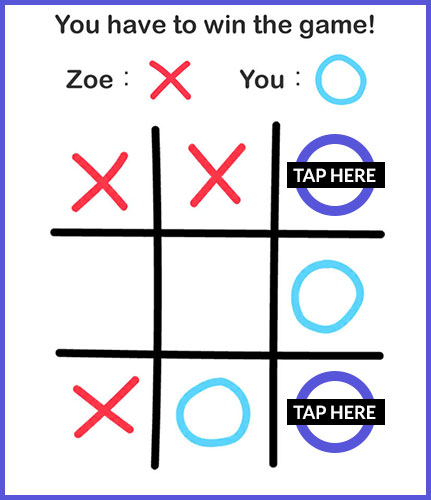 Make sure to tap in those spots at the exact same time or it might only register one of them!
That's everything you need to know to solve Brain Out Level 12! We'll be posting more solutions for a lot of the other levels soon.