We're taking a quick look at how you can complete level 22 in Brain Out! If you're struggling with this one and are unsure of the answer, then this guide will get you onto the next one very quickly. Some of these are quite difficult and have you thinking outside of the box a bit too much, so let us help guide you on how to finish this up.
Level 22 Puzzle
You need to figure out how many coins are in the bank. This will require you to place the three coins in there and then know the amount! How is this possible?
Hint: It would be a smashing success if you could figure it out!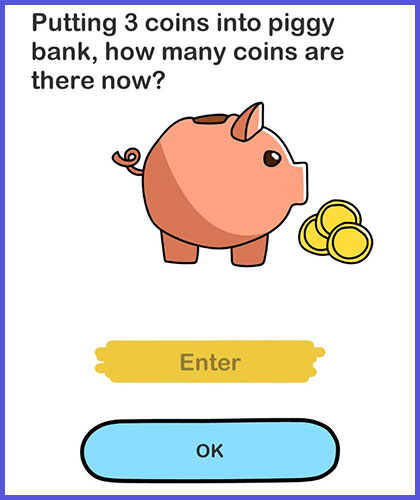 Level 22 Answer
The solution to level 22 is to break the piggy bank! You'll first need to drag each of the three coins to the top of the pig so they drop into the bank. Once you have all of them in there, tap on the pig many times and it will smash open. You can then count the coins to get the answer. If you don't want to bother counting, the coin amount is 15! Type 15 into the box and hit the OK button to complete the puzzle.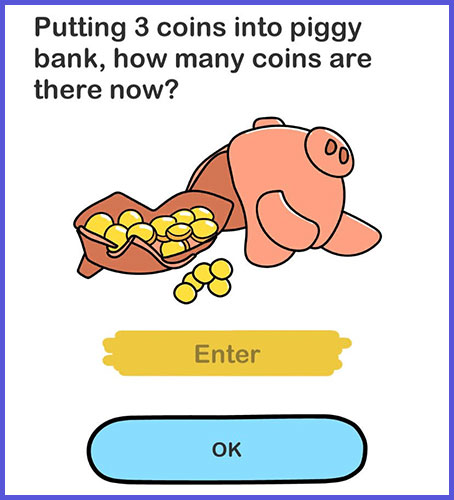 That's everything you need to know to solve Brain Out Level 22! We'll be posting more solutions for a lot of the other levels soon.