We're taking a quick look at how you can complete level 27 in Brain Out! If you're struggling with this one and are unsure of the answer, then this guide will get you onto the next one very quickly. Some of these are quite difficult and have you thinking outside of the box a bit too much, so let us help guide you on how to finish this up.
Level 27 Puzzle
Take the little chicken through the maze and make it to the exit... Wait a second, there's no path to the exit?!
Hint: Think outside of the box... LITERALLY.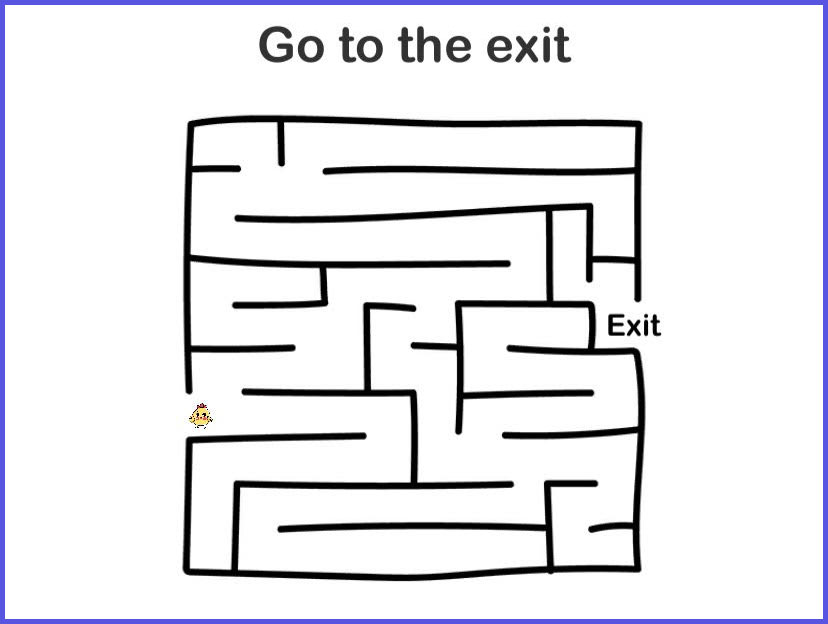 Level 27 Answer
Like I said in the hint, you just need to think outside of the box. So, instead of entering the maze, just go a bit to the left, then up over the top, right to the side, then go down and run the chicken into the "Exit" word. That's all you need to do, don't bother heading into the maze, just walk around it!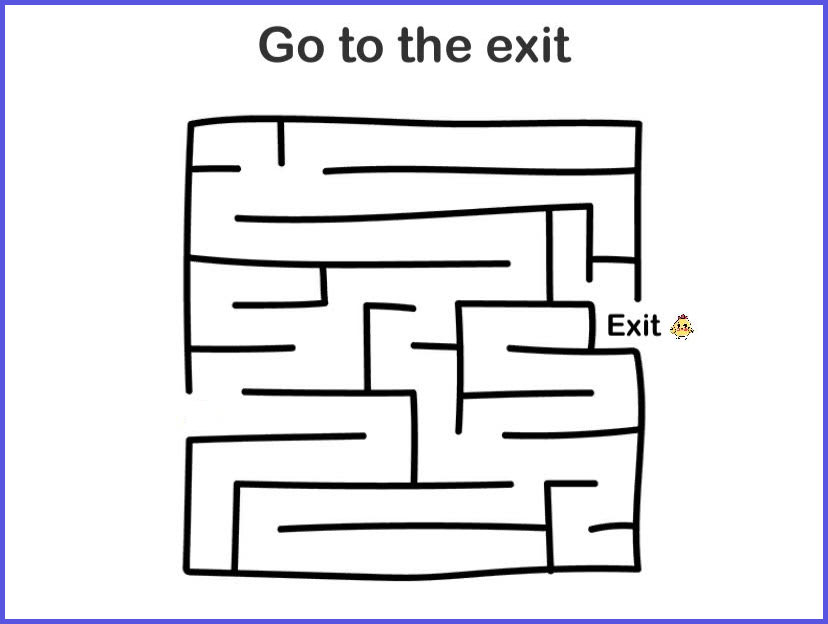 That's everything you need to know to solve Brain Out Level 27! We'll be posting more solutions for a lot of the other levels soon.