Only a few Dark Matter MyTeam cards have been added to NBA 2K22 since launch. Season 4 marked the first Dark Matter card in the game, and now, players will be able to get their hands on a Dark Matter Ray Allen card in Season 5. To get Dark Matter Ray Allen, you must reach level 40 in MyTeam mode for Season 5.
Season 5 of NBA 2K22 starts on Feb. 25 and is expected to last for 40 days (like the previous seasons). Season 5 adds a lot of new content to MyTeam including new cards, packs, challenges, and a new NBA 75 collection.
MyTeam has plenty of modes, including single player and online multiplayer, that reward a lot of season XP. Single player Domination games, Spotlight Challenges, and Triple Threat games are great for earning season XP. If your team is a little overpowered to take on computer opponents, the online multiplayer modes Unlimited, Limited, and Clutch Time reward plenty of XP for games.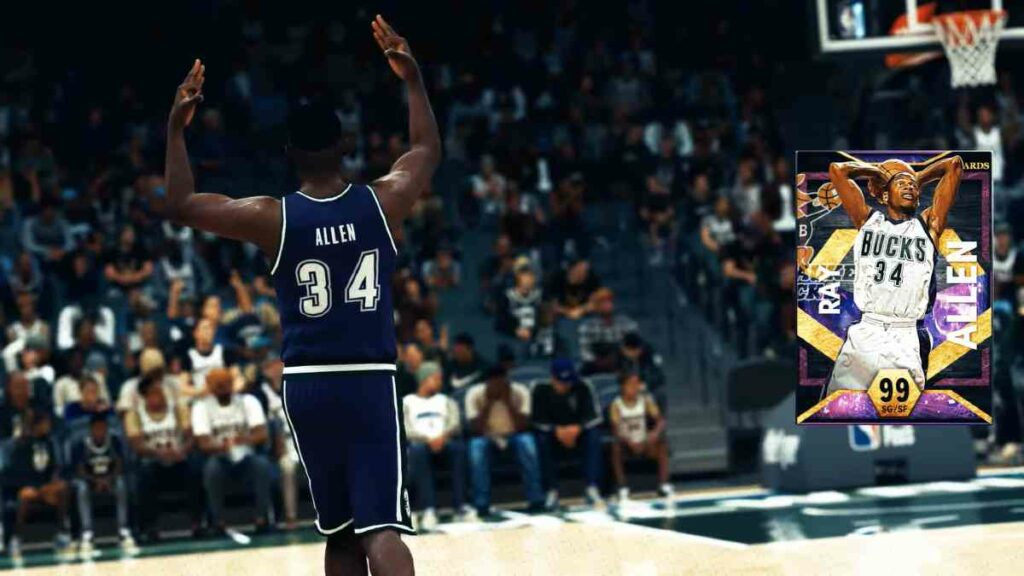 Players can earn a lot of XP by playing the quicker games like Triple Threat or Clutch Time, but longer games and challenges tend to have better Card rewards. While on the path to level 40, you will earn cards and boosts that can help you take on the toughest opponents.
At MyTeam level 1 of Season 5, you will be rewarded with a 95 OVR Paolo Banchero Free Agent card. Banchero is a college player at Duke who has amazing skill and athleticism, and he makes a great addition to any lineup. He'll definitely help on the road to level 40.
For more NBA 2K guides, check out What is the level 40 MyCareer reward for NBA 2K22 Season 5? on Pro Game Guides.