To check the server population in New World, players have a few options. The first is to go to the official source a www.newworld.com. At the official site, players can gauge the population of servers by viewing the current queue sizes.
As shown above, you can see the sizes of the current queues for servers in a region. So if you see any servers under the high category, there is currently a high queue, so the population is presently high.
Related: New World store update adds a ton of Halloween Goodies
You can also tell if the server has a medium or low population in the other categories if they fall under either of those categories. However, looking at the official site is not the only way players can gauge the server population.
Another option is to look in the game on the far right in the server lobby list. As shown below, you will usually see high, medium, and low next to a server on the far right.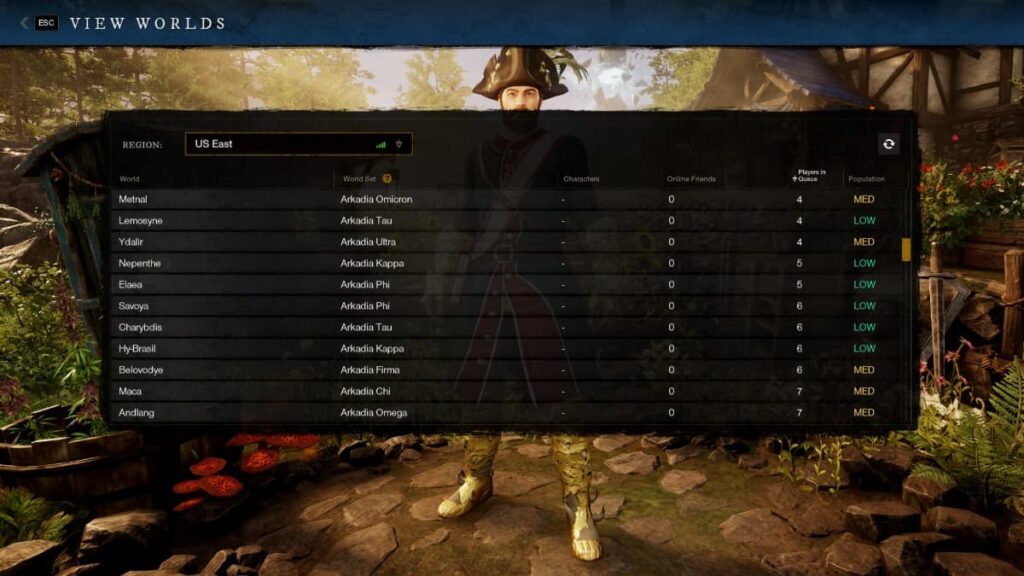 These words tell you the same thing as the previous website: servers have high and low populations. So ultimately, you can find the server population using either method. If a server has a high queue, it's because of a high server population and the opposite for low queues.
For more on New World, Pro Game Guides has you covered with a massive and ever-expanding catalog of guides.