Amazon's New World comes packaged with a program called EasyAntiCheat. This program is designed to prevent hackers and malicious parties from ruining the game for honest players.
However, this protection has become a nightmare for some players, as they are plagued by errors relating to the EasyAntiCheat system. Some of the error codes read "EAC Connection Error," but are sometimes related to the "Steam Must be Running error" as well. This widespread problem prevents you from launching New World properly.
Related: How to Fix Steam Must be Running Error in New World
While occasionally you can fix this issue by restarting steam or your computer, most of the time, you'll need to address the issue directly.
Luckily, it's simple to fix the EAC Connection Error. Navigate to the New World icon in your Steam Library. Right-click the icon to open the menu, and then select Manage and Browse Local Files.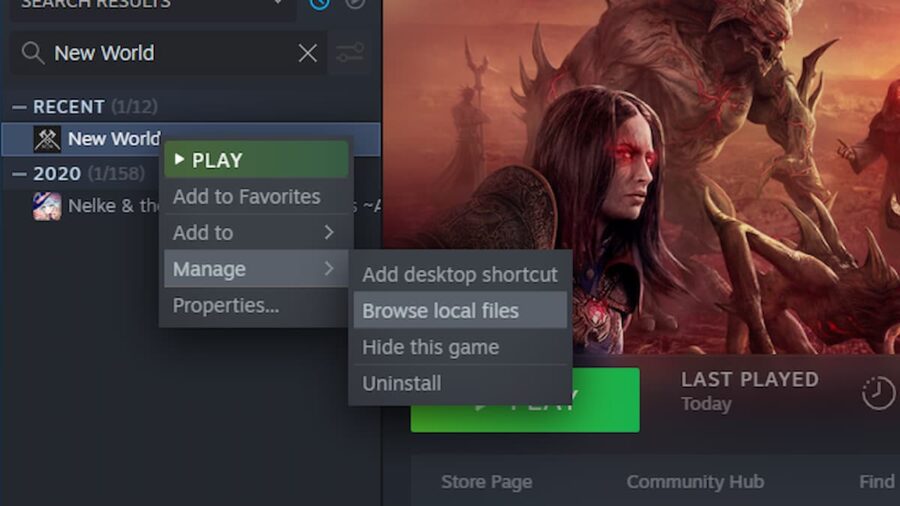 Once you've gone to the local files folder, open EasyAntiCheat. Run the EasyAntiCheat_Setup application and click the Repair Service option in the middle of the box. This will repair your version of EasyAntiCheat and fix the error in 99% of cases.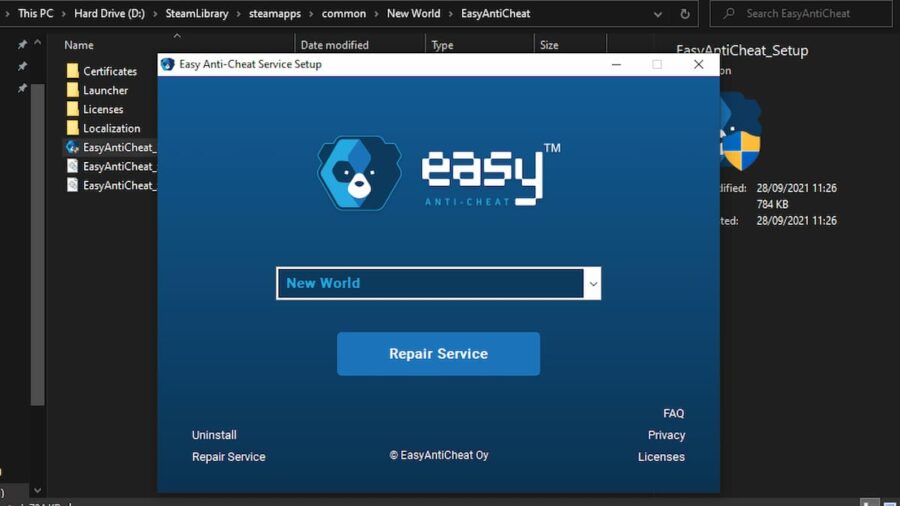 After you've completed these steps, New World is ready to play again. If the error crops up again, repeat these steps once more to remove the issue.
Once you're back playing New World, it's time to level. Check out PPG's New World Leatherworking Leveling Guide