To find Boatswain Ambrose, you will need to head over to the Nyhart's Anchorage area in the game and locate him in the cave under the docks.
You can find this cave by traveling to Nyhart's Anchorage and looking for the opening shown above. That said, when you find this entrance, head inside and progress through to the end of the cave to find Boatswain Ambrose.
You can find Boatswain Ambrose also close to the entrance, so keep an eye out for a pirate mob that looks like the one below - as a side note, this NPC might be a little tricky to fight and will be around level 18.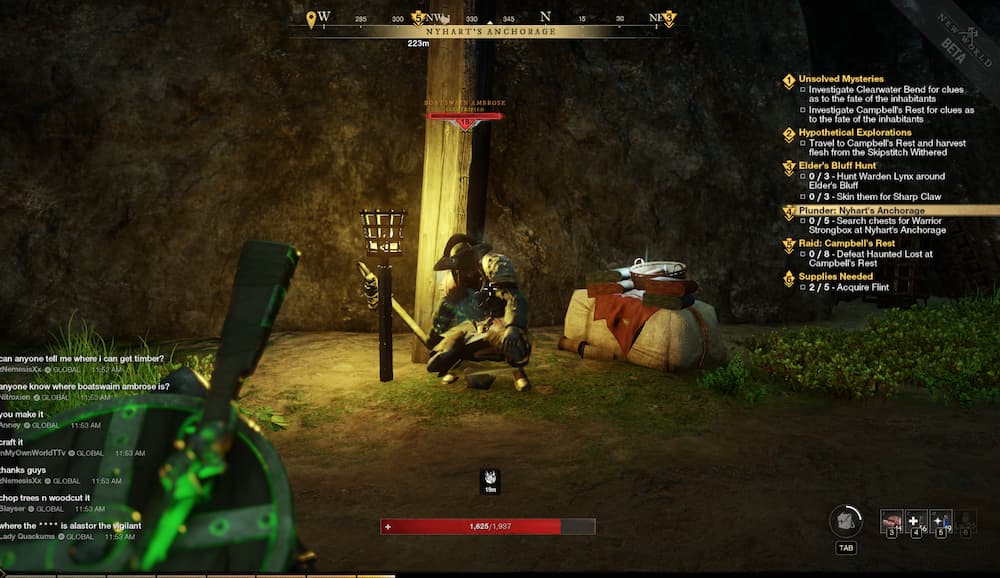 Related: Best Iron Ore Farming Locations in New World | Where to find Iron in New World?
Because of that, you might want to bring a few friends along to help tackle him, as he can be pretty challenging to kill. However, if you have a good knock-down weapons such as a hammer or spear, you should be able to handle him.
That being said, once you kill Boatsawin Ambrose, you will be able to complete quests such as One Threat at a Time. But if you are running into issues where the mob isn't spawning, the best thing would be to do is check back later.
The reason why is that the servers have been experiencing spawn issues lately, so until the issues are fixed, waiting and trying again later is all you can do.
Check out some of our other guides for New World!