GameMill Entertainment has revealed that Jenny (aka Robotic Global Response Unit Model No. XJ-9) from My Life as a Teenage Robot, Hugh Neutron from The Adventures of Jimmy Neutron, Boy Genius, and Rocko from Rocko's Modern Life are coming to Nickelodeon All-Star Brawl as playable fighters. Jenny is available to play right now, but is she free?
Is Jenny free in All-Star Brawl?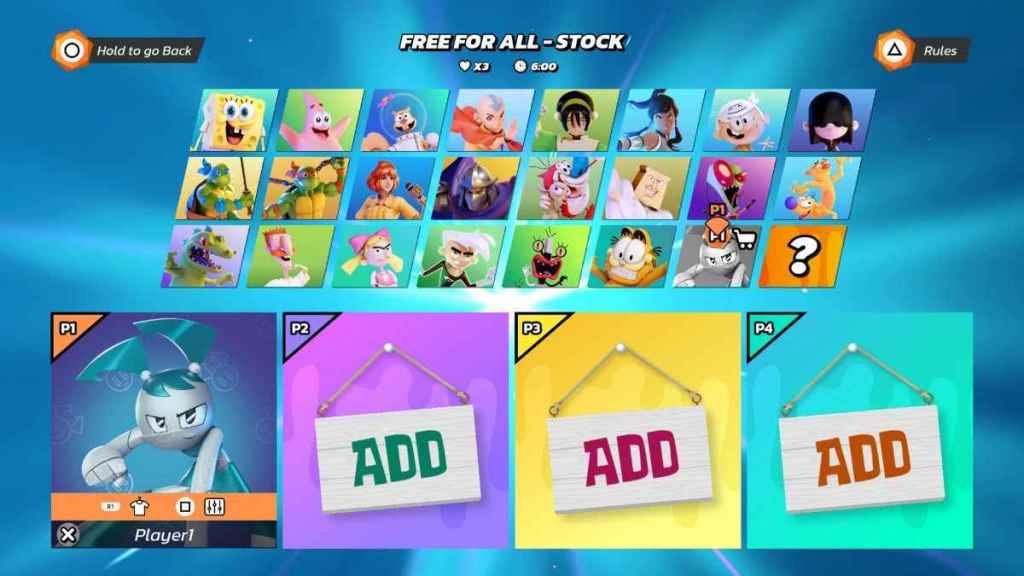 Unlike Shredder and Garfield, both of whom came free via updates, Jenny is not free. Jenny is part of the Nickelodeon All-Star Brawl Universe Pack - Season Pass. You can purchase her as part of the pack, which is 11.99 USD, or buy her separately for 4.99 USD. You will get Hugh Neutron and Rocko when they release if you purchase the pack.
Jenny is a versatile fighter in All-Star Brawl. She can transform her hands to be a variety of melee weapons like saws and hammers. She is even able to shoot rockets and lasers. Like all characters in the roster, she has one alternate costume. Jenny's alternate costume is the make-over she got in the classic episode "The Great Unwashed." In that episode, Jenny gets damaged and needs to get repairs from a local garage run by bikers. They gave her a polished red coloring and cool flames.
Jenny is the main protagonist of My Life as a Teenage Robot, an early 2000s Nickelodeon show that was an action/comedy hybrid. The show deals with Jenny trying to juggle her life as a normal teenager while at the same time saving the world from disaster and other enemies as a robot superhero. She was a highly in-demand character in Nickelodeon All-Star Brawl, yet was notably absent in the base roster. Better late than never, now if only if we can get a character from The Fairly OddParents.
For more on Nickelodeon All-Star Brawl, including All Stages in Nickelodeon All-Star Brawl, keep reading Pro Game Guides.