Stolen Goods is one of the first Octopath Traveler 2 quests you can take. It can be found in Oresrush, Wildlands. Near the east side of the city, you'll find a peddler whose goods got stolen. Here's where you'll find the thief that did it and how to get his items back.
How to complete Stolen Goods in Octopath Traveler 2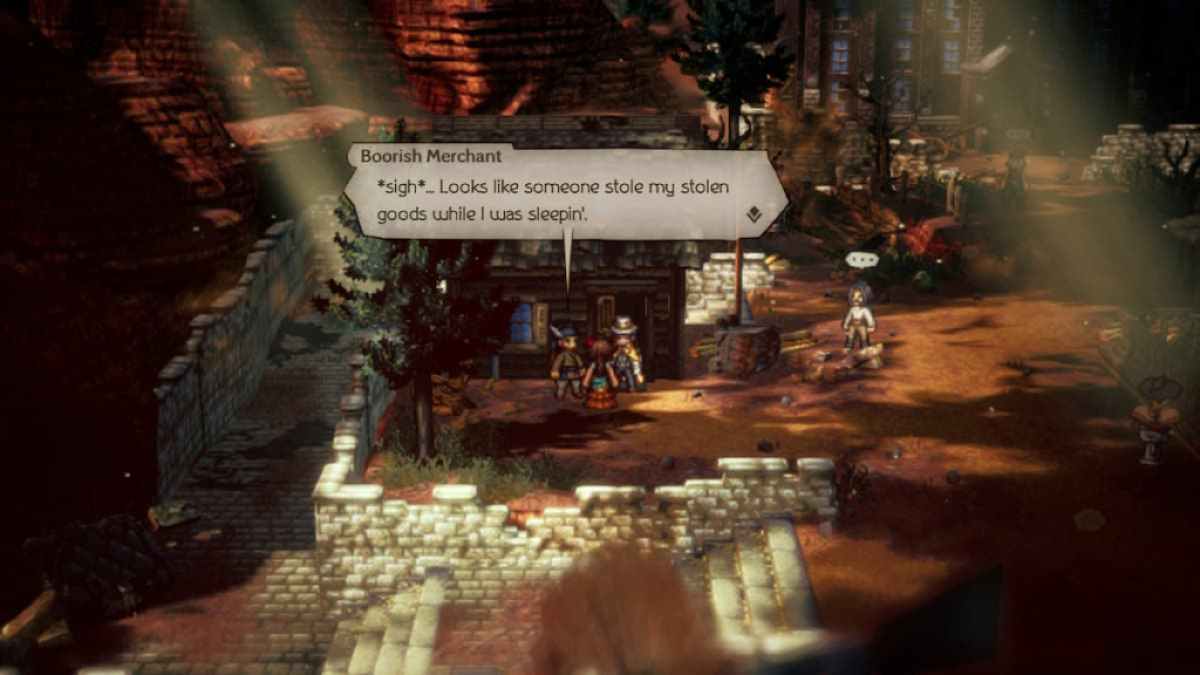 You'll find the stolen goods in north Oresrush (the Foundry). The thief, disguised as a merchant, will be guarding a the only inaccessible house in the area. Soothe (Castti) or Ambush (Throne) him to knock him out quickly. If you don't have any of these characters yet, come back at a later time.
Related: Best support skills for every character in Octopath Traveler 2
After that, just enter the house and open the treasure chest to find the absconded goods. Deliver them back to the peddler, and he'll give you some G and items as compensation.
If you're looking to finish the other early quest in Oresrush, Wanted: A Good Joke, you can check out our guide for that as well. Be sure to come back to these towns after every chapter cycle to check if new quests are available. The rewards are often worth the effort.
For more help with Octopath Traveler 2, take a look at How to complete Crop Revival in Octopath Traveler 2 and Every Character in Octopath Traveler 2, Ranked here at Pro Game Guides.