If you're having trouble picking your starter in Pokémon Scarlet & Violet, look no further than this tiny croc with big dreams. Fuecoco loves to sleep on warm rocks and play with other Pokémon in its free time. But Fuecoco won't be a tiny croc forever, so you may be wondering what its final evolution looks like. Here's a quick guide to satiate your curiosity.
What does Fuecoco evolve into in Pokémon Scarlet & Violet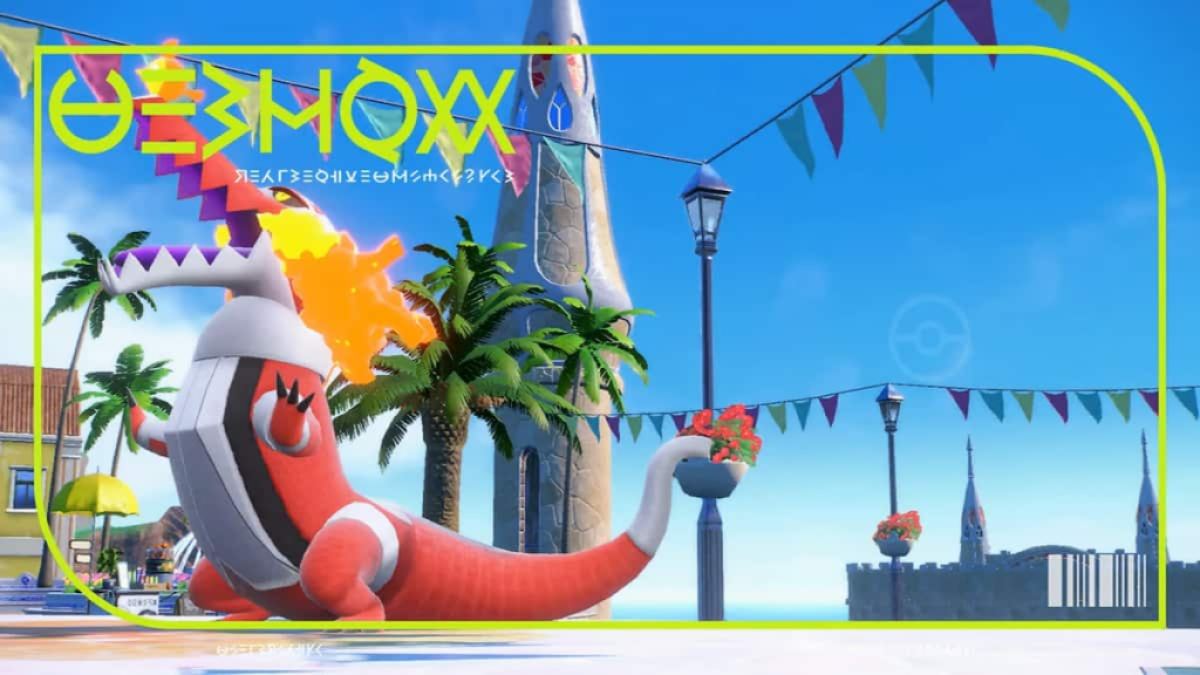 Fuecoco evolves into Skeledirge at level 36. Skeledirge is a Fire/Ghost type Pokémon with a mean look and meaner firepower. It's very tanky with a moderately high Sp. Attack stat, making it a top-tier starter, even when compared to other generations.
Related: When do Sprigatito, Fuecoco, and Quaxly evolve in Pokémon Scarlet & Violet?
Best moves for Skeledirge in Pokémon Scarlet & Violet
Torch Song or Flamethrower
Shadow Ball
Earth Power (TM)
Roar, Hex, or Hyper Voice (TM)
Due to its unique type, Skeledirge is either weak, strong, or immune when pitted against a certain type. The only exceptions are Electric, Flying, Psychic, and Dragon, which it's neutral to.
Because of this, Skeledirge's moveset needs a ton of coverage. Shadow Ball, in particular, is one of the best coverage moves in the game. After all, Ghost-type moves only have a few weaknesses. Plus, its Shadow Ball gains a same-type attack bonus (STAB) because Skeledirge is a Ghost-type.
The best Natures Skeledirge can get are Modest or Sassy, depending on the type of build you want to give it. It can double as a defensive mon or an attacker. The choice is yours!
For more help with Pokémon Scarlet and Violet, take a look at When does Shroodle evolve in Pokémon Scarlet & Violet and Can you change clothes in Pokémon Scarlet & Violet? here at Pro Game Guides.