Kartana is joining the list of Ultra Beasts available in Pokémon GO. Ultra Beasts have slowly been trickled into the mobile Pokémon game, and Kartana is the latest featured in raid battles. Kartana is only available in the Northern Hemisphere, while Celesteela is exclusive to the Southern Hemisphere.
Shiny Kartana in Pokémon GO
Kartana cannot be shiny when encountered in Pokémon GO. This will likely change in the future, likely during an event or celebration. None of the Ultra Beasts added into the game up to this point have featured their shiny form, so there will likely be an inclusion of these at a later time.
Kartana's shiny form may be tough to notice when it gets added to the game. It features only slight variations from its normal form, turning from a white with orange accent Pokémon to a white with orange and black accent Pokémon.
Related: Pokémon GO September Community Day - Event Bonuses, Timed Research, and Featured Pokémon
How do you catch Kartana in Pokémon GO?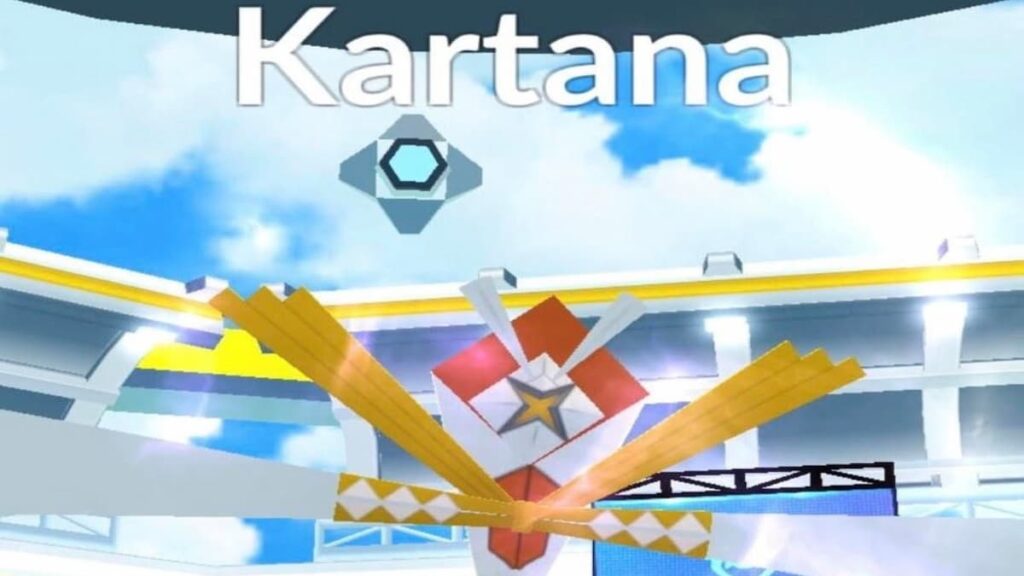 Kartana is currently featured in Five-Star Raids. Players should gather a team of trainers to defeat this Ultra Beast, which is easier when you use a Kartana Raid Guide to find the best Pokémon to bring into battle. Kartana is a Grass and Steel-type Pokémon, which means Fire-type Pokémon deal massive damage to it in battle and are best to bring along for the fight.
Interested in other helpful Pokémon GO guides and want to read more? Check out Pokémon GO Psychic Spectacular 2022 - Raids, Wild Encounters, Featured Pokémon, & More on Pro Game Guides!