In Pokémon Unite, Pokémon Trainers have gathered from around the world to Aeos Island. This island eludes Aeos Energy, which strengthens Pokémon and magnifies their powers. In order to obtain a bit of this magical energy, Trainers must take their Pokémon into battle and earn it! Here is a detailed Pokémon Unite beginner's guide, with helpful tips and tricks on how to play.
How To Play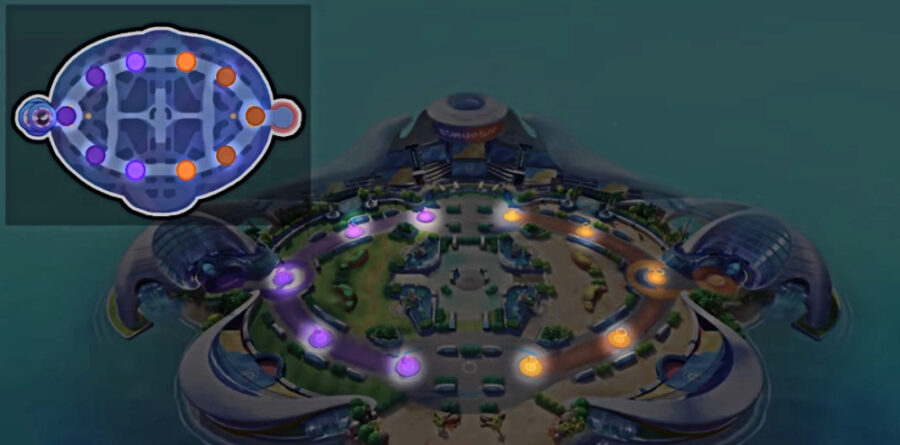 Defeating opposing and Wild Pokémon in battles will give players excessive amounts of Aeos Energy Points throughout the game, which they will then deposit into the opponents' Goal Zones to score points for their team. Flawless teamwork, heavy defense and offense around Goal Zones, along with constant map control is an absolute necessity, for players and their teams to come out of battle as victors. Pokémon will gain power and level up, or even evolve during battles, which unlocks more of its powerful combat abilities and skills, until finally unlocking its Unite Move.
Players will begin where the colored Goal Zones meet and make their way across the map, down the bottom, center or top lanes; collecting Aeos Energy Points from defeated Pokémon and depositing the energy in the Goal Zones, until the Goal Zones are maxed out. Players can rest up and regain HP, while standing on friendly Goal Zones and the Goal Zones will disappear when they have been maxed out with Aeos Energy Points. The team that deposits the most Aeos Energy Points, wins!
Tips and Tricks
As previously stated, teamwork is imperative for players to come out on top of each battle. Focus on gathering and depositing Aeos Energy Points from Wild Pokémon that are closest to the opposing team's Goal Zones to max them out, quickly. Do not worry about charging opposing Pokémon on the opposite side of the map too early; after maxing out all of the nearest Goal Zones, both teams will meet at the last two active Goal Zones, towards the end of the match for some insane battles!
Upgrade all Battle and Held Items before going into battles. These Items assist in increasing the Pokémon's Special Attack damage, movement speed, critical damage dealt, ability cool down time, etc. Also, pay attention to the green and yellow berries in the maps along all lanes; they help will increasing movement speed and gaining HP, when it's needed the most.
DO NOT battle opposing Pokémon, while they are standing on their Goal Zones! Their HP is constantly being replenished, while demolishing the players' HP. It seems like common sense, but players may accidently get caught up in crushing the enemy before realizing where it's standing.
DO NOT hold onto an excessive amount of Aeos Energy Points throughout battle. Nothing is more frustrating than trying to make it to the last Goal Zone at the end of the match, with 50 Aeos Energy Points collected and every single opposing Pokémon trolling for those points! Losing points towards the end of the match, when the team needs them most, is not a good feeling.
When the end of the match is near, players must be sure to actively guard their team's last Goal Zone, while depositing as much Aeos Energy Points into the opposing team's last Goal Zone. Be aware, the enemy camp will be heavily guarding their goal, as well. It's insane.
Stay up to date on all Pokémon Unite guides; including the Best Starters in Pokémon Unite and How Does Ranked Work in Pokémon Unite?